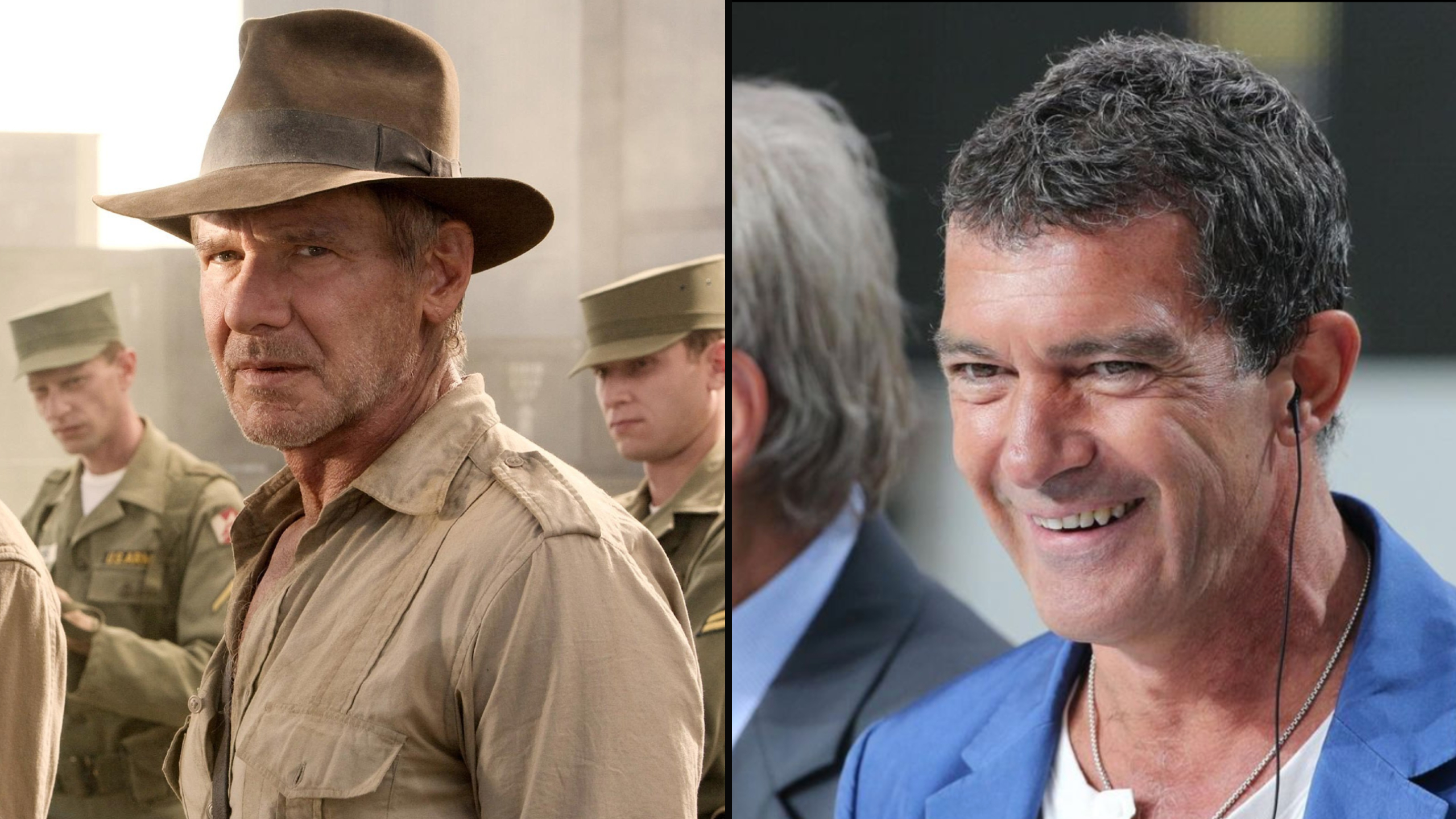 Credit: Paramount/ Instagram/antoniobanderasoficial
Harrison Ford is ending his time as Indiana Jones in style, as the cast for Indy 5 is officially bonkers. It started with the great Mads Mikkelsen and Phoebe Waller-Bridge, and now the movie has added another standout; the great Antonio Banderas.
Ford has had a difficult time shooting the movie, but come on, the guy is pushing 80. But he's surrounded with probably the best cast he's had on any Indy movie. Banderas is a true badass addition, having just finished the Uncharted movie, you may remember him from a bunch of memorable films (or from Shrek or Spy Kids, if you're a parent of a certain age).
Antonio Banderas joins 'Indiana Jones 5'

(via @DEADLINE) pic.twitter.com/ZB8nChFsab

— Culture Crave 🍿 (@CultureCrave) July 15, 2021
There are no details yet about his role in the film, but it's not hard to imagine him quipping with the elderly Jones as one of the series classic "friend-or-foe?" characters. He heightens everything he's in, which is just what Ford needs in the final chapter of the uneven franchise (although 1 and 3 are legit bangers).
View this post on Instagram
With today's technology, it's also possible they use some scenes of Ford digitally de-aged, so there's no saying who or when Banderas will be playing. But, with James Mangold (who did an awesome job with "Logan") at the helm, and Spielberg in his ear, it's going to be good.
A crazy good director, an insane cast of co-stars, and an iconic character, and you can just add the corpse of Harrison Ford Weekend-at-Bernie's style and still end up with a watchable movie. It's in production now and slated to be released next summer when Indiana Jones will get the send-off he deserved a decade ago.