'Baby Shark' Is Now YouTube's Most Watched Video in History With 7 Billion Views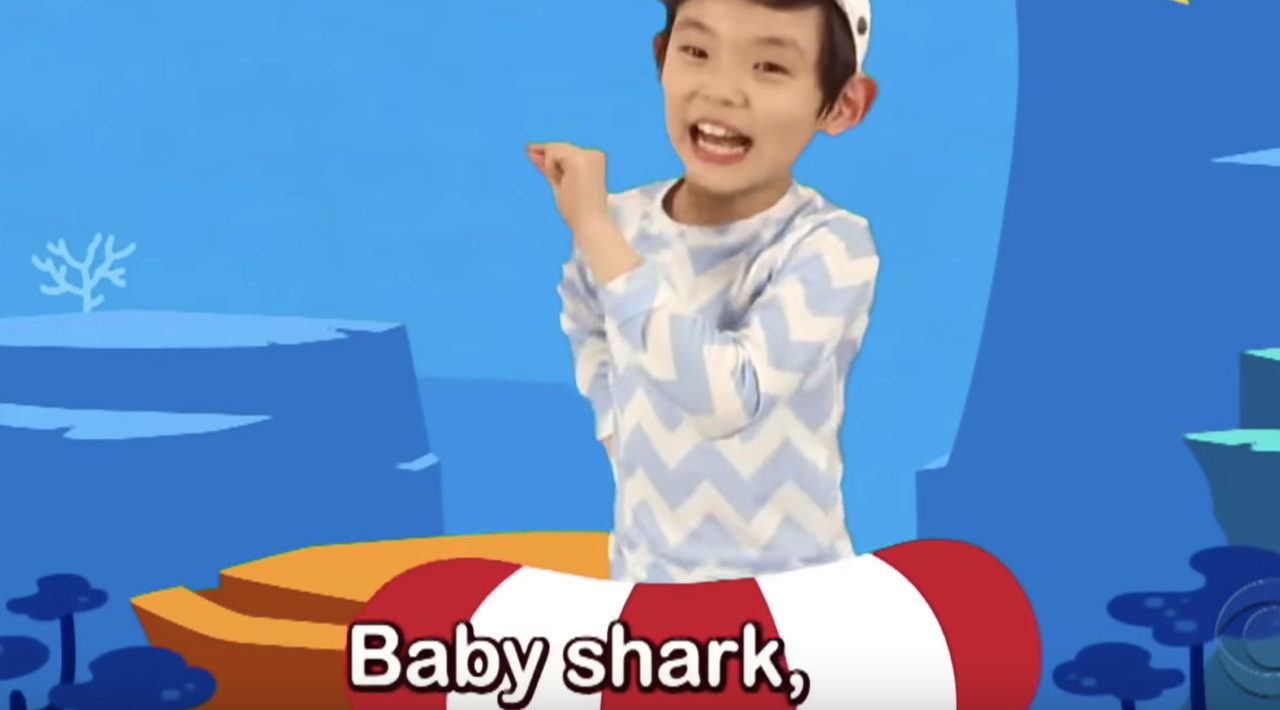 It makes you want to go crazy, doo doo doo doo doo doo doo, but Baby Shark has hit a major milestone and become the most-watched video in the history of planet Earth. The bane of parents with toddlers and people with ears, the song crossed the indescribable milestone of 7 BILLION views on YouTube, setting the new world record on YouTube video at 7.04 billion views (and counting).
The 2016 song is many things now. It helped save a drowning boy, it appeared at Coachella, became a cereal, and the song even made the Billboard Top 40! Baby Shark!! So, once more, here it is, in all of its glory, as the new YouTube champion:
The Pinkfong song, sung by Korean-American Hope Segoine, passed 'Despacito' for the top honors. And the trajectory of Baby Shark, and the way it's continued to rise just over the past year, make it seem clear the earworm will continue to climb. Every new child must be indoctrinated into the painfully catchy cult of Baby Shark.
Baby Shark's 7 billion plays, if put together back-to-back, would be more than 30,000 consecutive years of streaming. The CEO of Smart Study (owners of Pinkfong) said they were 'very honored' by the record.
"Without the love and support of fans around the world, Baby Shark's new record would've been impossible."
Hmmm, fans may be a stretch long, as much as we are all prisoners. Regardless, here's a doo doo, doo doo doo doo to Baby Shark.