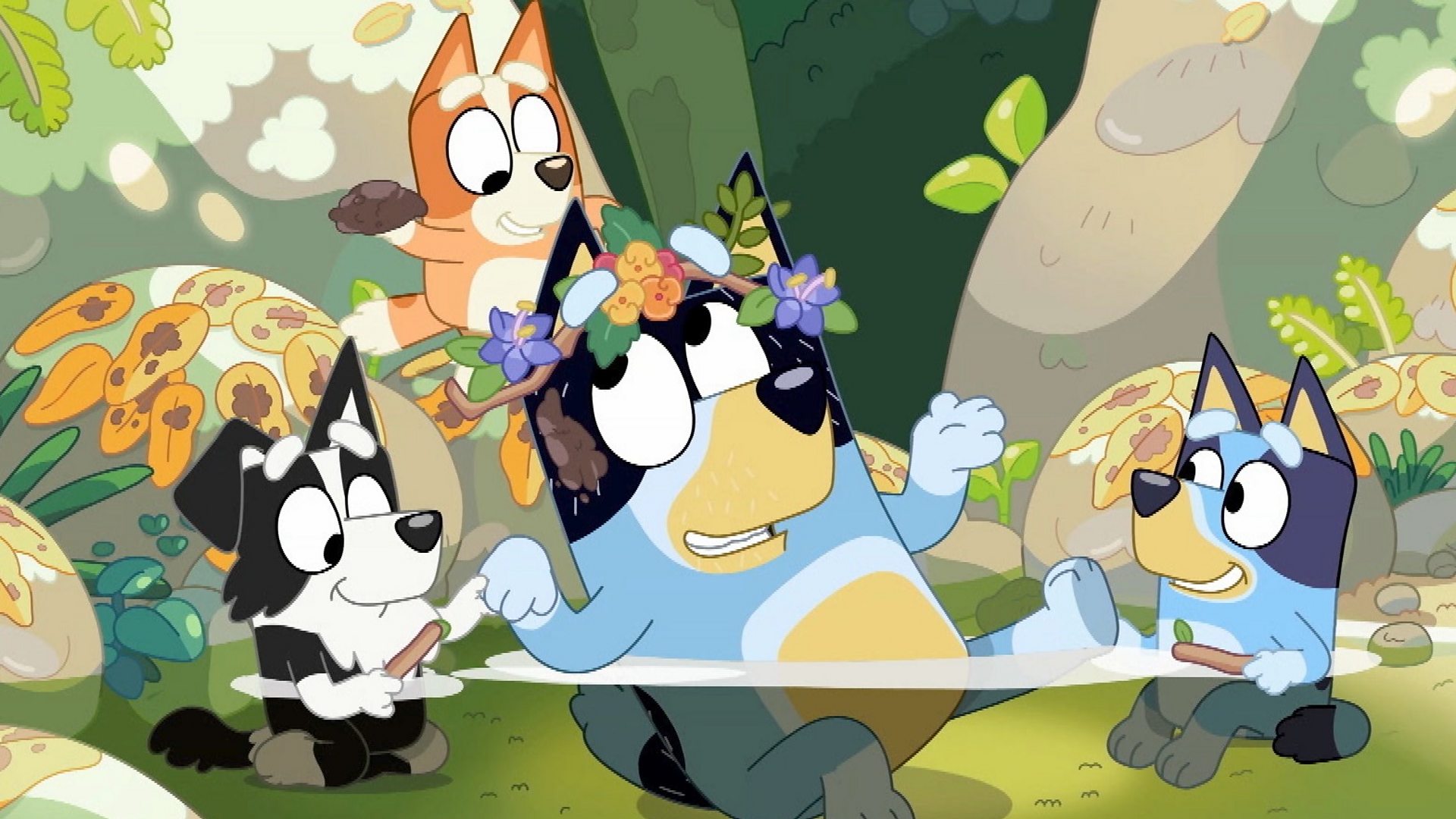 Credit: Disney+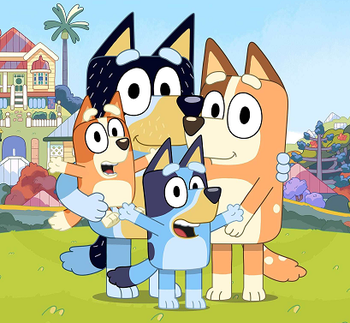 If you have kids under 10 and a subscription to Disney+ then chances are you've seen Bluey, the animated Australian TV show featuring a family of blue heelers who live in the suburbs. If you've been following along you know we love Bluey around these parts: The Dad: Bluey is Really Awesome. Known for its 7-minute episodes, wildly catchy theme song, and delightful Australian dialects, Bluey is the cartoon parents have been looking for. It's the Ted Lasso of cartoons, every episode leaves you with a smile.  Rolling Stone recently added Bluey to its 100 Best Sitcoms of All Time list.
Bluey is kinda like Peppa Pig except less annoying and it won't leave your kids talking the Queen's English, instead after enough time your kids will sound like mini crocodile hunters. My 2-year-old has been calling me "cheeky" and asking to use the "dunny" for weeks and I can't even get mad about it.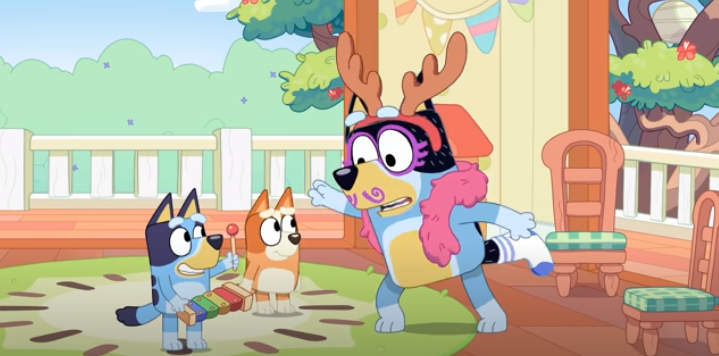 The star of the show is Bluey's dad, Bandit Heeler. Part Danny Tanner, part Ralph Kramden, Bandit sets the standard for fatherhood.  We've previously covered some of his best moments here: The Dad: Bandit's Best Moments Bandit has a job as an archeologist, he likes to dig up bones (he's a dog, get it?), but his real job is being the most active and involved dad of all time. Sure he'd like to sit on the couch and read the paper or play touch football with his mates, but when Bluey and her sister Bingo need help finding ways to be entertained Bandit is there to save the day.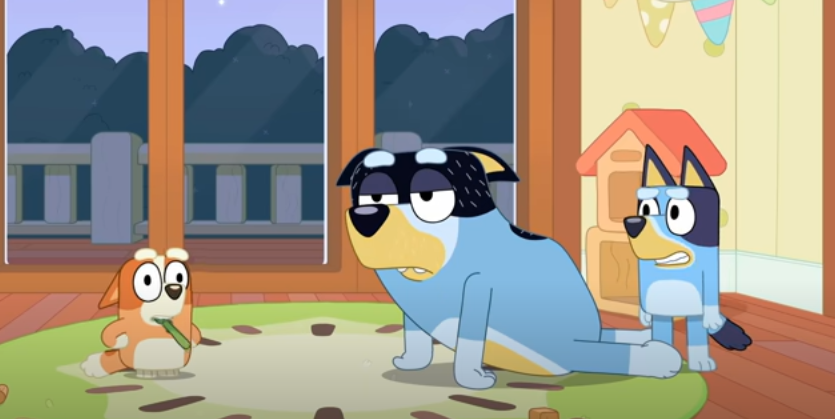 My favorite thing about Bandit is that he just plays along. When one of the kids pulls out a magic feather wand or a magic stalk of asparagus Bandit doesn't question it he just rolls with it. That's what separates the contenders from the pretenders in fatherhood. If my kid points at me and says I've been turned into a monkey you better believe I'm going to act like a monkey.
Bandit makes his kid's imagination come to life. I respect it. Sure he doesn't get the respect he deserves, but what good father does? Yeah, we're the butt of the jokes at times, but when push comes to shove we're the rock for our kiddos and that's what Bandit is for his family. If things go really poorly he just mutters "Oh biscuits" and rolls with it.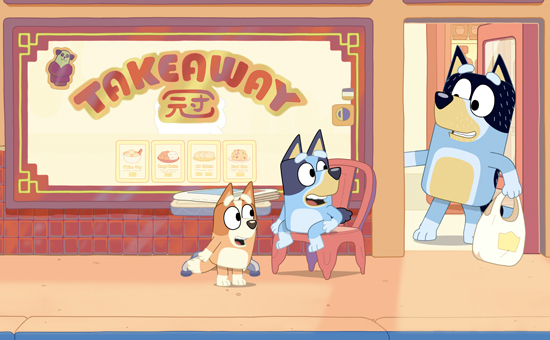 Every episode is great, but I think Bandit reaches his peak in Season 1 Episode 14 "Take Away". Every dad that's ever watched the kids alone knows that when you're running a 1 versus 2 zone defense 5 minutes can seem like an eternity and that's what happens in this episode when Bandit takes the kids to a Chinese restaurant to pick up dinner.
There's no question that Bandit sets the bar high for the rest of us dads. Okay, he sets the bar impossibly high, but I happen to know a ton of great dads and TV hasn't always been the best at showing what being a great dad looks like. If you wake up every day and try to be a little more like Bandit then mate you're alright in my book.
And if you haven't watched Bluey then I highly recommend the next time your kids go to turn on the TV you hit them with the Dikembe Mutombo finger wag and turn on Bluey instead of watching Frozen for the 2,000th time. I'll be honest, Bluey is going to make you laugh and it may make you cry, but the worst thing it's going to do is make you want to keep watching even after your kids have gone to bed… or so people tell me. Season 2 is streaming on Disney+.