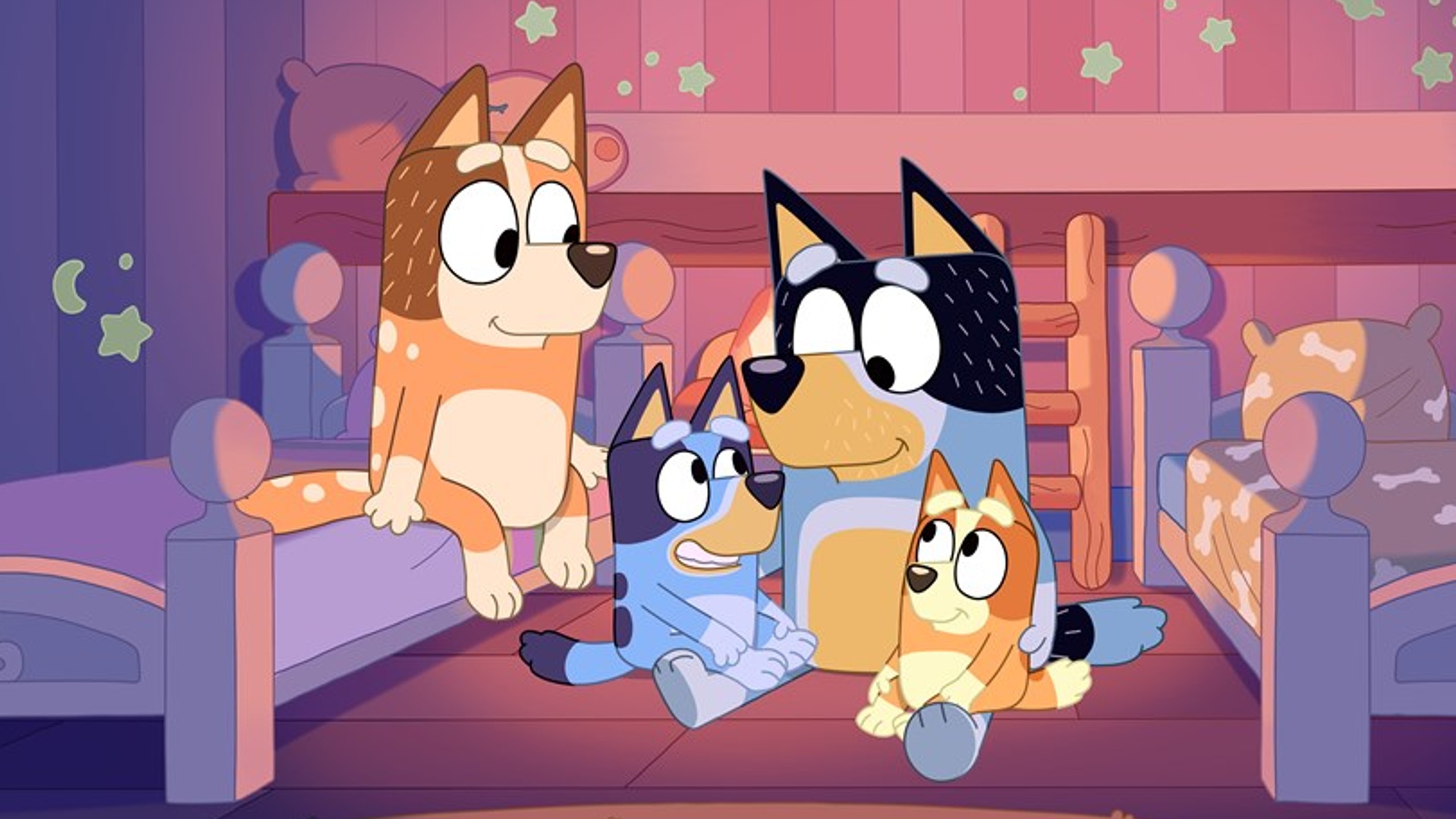 Credit: Ludo Studio
I've already talked about how much I love the hit Australian kids show 'Bluey', and I could go on and on about how Bluey's father Bandit is the best dad ever. With only 2 seasons on Disney+ under its belt, Bluey is absolutely essential viewing, no matter how old you are. Given it's a children's show, it covers some tough topics like bullying and death. Don't get me wrong, it definitely has its fair share of funny moments, but it's not afraid to shy away from other topics, which I think is great. It's just as much for adults as it is for kids, and if this latest fan theory turns out to be true, it just makes me appreciate Bluey even more.
On TikTok, @world.shaker goes into detail as to why he believes Bluey is actually a "Rainbow Baby". If you're unfamiliar with the term, it's how some people refer to their child who is born after they have suffered a miscarriage. In Season 2 of Bluey, there's an episode called "The Show". Bluey takes on the role of Bandit, Bingo takes on the role of Chili, and the two put on a show for their mom and dad. The puppies act out various scenes from their parents' lives. From their first meeting at a party in London to Bandit proposing during an Italian backpacking trip, to Chili's first pregnancy. Unfortunately, during the reenactment of the pregnancy, the balloon under Bingo's shirt pops. When I first watched the episode, I didn't think much of it, but @world.shaker being the eagle-eyed Bluey fan that they are, noticed something much more heartfelt and emotional.
Right after the balloon representing the baby pops, Bandit almost immediately reaches out for Chili's hand, to support her. His instincts kick in and he's there to comfort his wife. It's a small detail that I'm sure the majority of us overlooked, but it speaks volumes to what this couple might have had to endure before Bluey and Bingo. The theory that Bluey could be a "Rainbow Baby" definitely makes sense, and Bluey features adult themes just as much as kid themes. It wouldn't feel out of place and I honestly love that this moment is in there.
My wife and I suffered a miscarriage. We already had two kids and we thought we were done having children, but life loves to throw you a curveball. After going to ultrasounds and doctor's appointments during our third pregnancy, we would lose our baby. It's really a feeling you can't describe and something you'll never forget. Like I said though, life loves to throw you a curveball. We would get pregnant a fourth time, and now this is our "Rainbow Baby". His name is Finn and he is just absolutely obsessed with Mario these days. He's even going to dress up as him for Halloween this year.
Yeah, I know Bluey is considered a kid's show, but it really is so much more than that. If you haven't watched Bluey yet, do yourself a favor and check it out. It can be extremely relatable for parents and it really is one of the greatest shows out there. For real life.