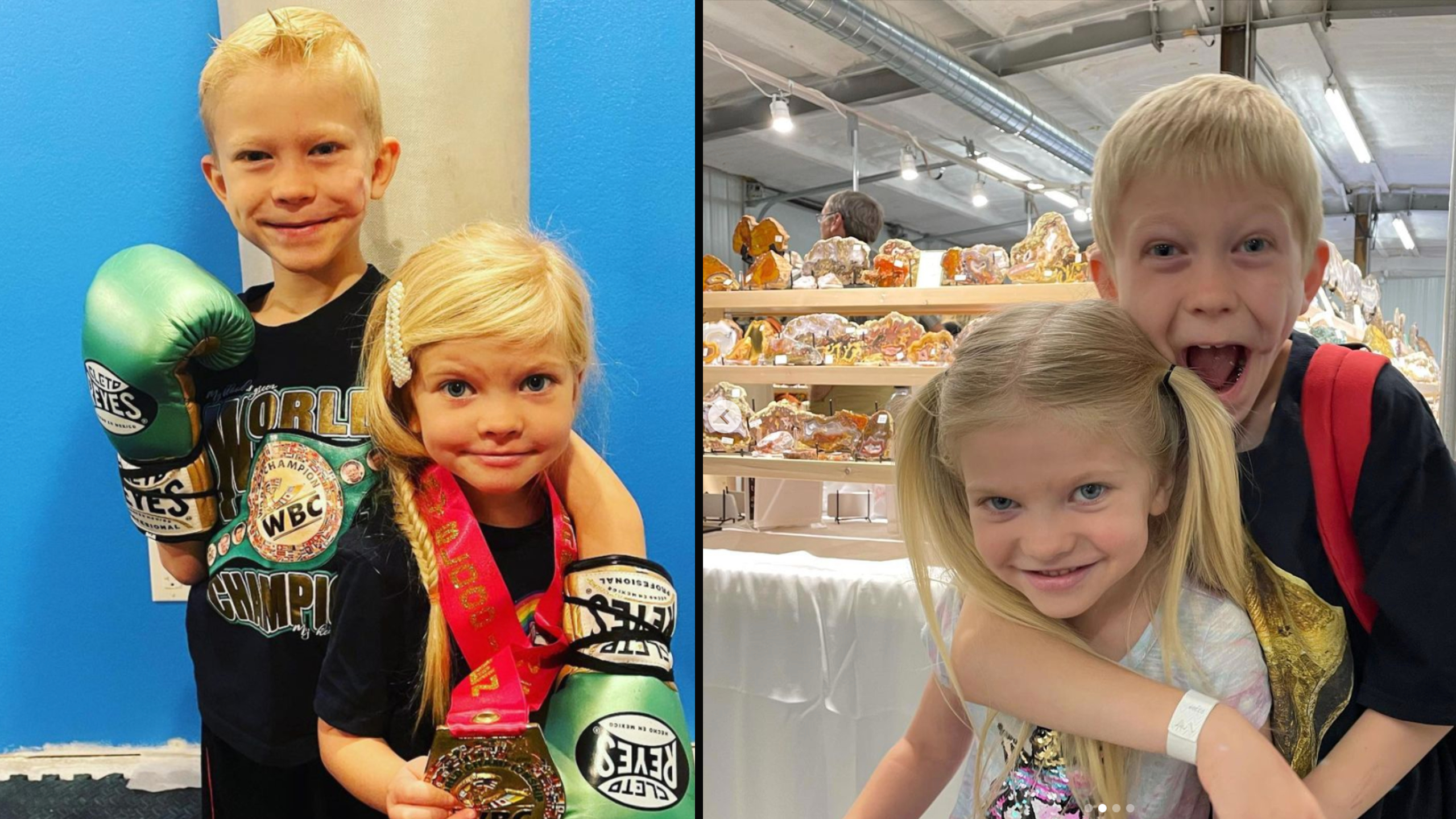 Credit: Instagram/robertwalker307
A little more than a year ago, a 6-year-old boy saved his little sister from a vicious dog attack and suffered injuries requiring more than 90 stitches. He said if "someone had to die, I thought it should be me." He was widely praised as a hero, getting surprised by Avengers and other celebs for his bravery.
His dad recently spoke to PEOPLE magazine about how Bridger is doing and said he and his wife asked the now 7-year-old if he wishes his scar would go away.
"He said 'I don't want it to go all the way away.' Bridger views his scar as something to be proud of," his dad, Robert, said. "He also doesn't see it as being representative of his brave act. He just perceives it as 'I was a brother and that's what brothers do.' It's a reminder that his sister didn't get hurt and she is okay."
View this post on Instagram
Bridger's story went viral because is a little badass and so he got the praise he deserved, from celebrities like Chris Evans, Brie Larson, and Chris Pratt, but also from strangers around the world. His dad's Instagram is filled with the various gifts and praise they've been sent.
View this post on Instagram
His dad did say one of the most meaningful gifts was from a doctor who offered to treat his scars for free. The family flew to New York City for several surgeries as doctors fixed Bridger's smile and helped repair the scarring from the attack.
View this post on Instagram
"That kid is the bravest little dude I've ever met in my life," one of his doctors said. "I don't think people quite understood the level of injury it really was."
View this post on Instagram
His dad said it's been encouraging to see Bridger getting back to the fun-loving kid he always was and that it was incredibly shocking and touching for so many people to reach out about their story.
"If there's a message in all of this, it's that there are good people out there willing to do great things for a little guy," he said.