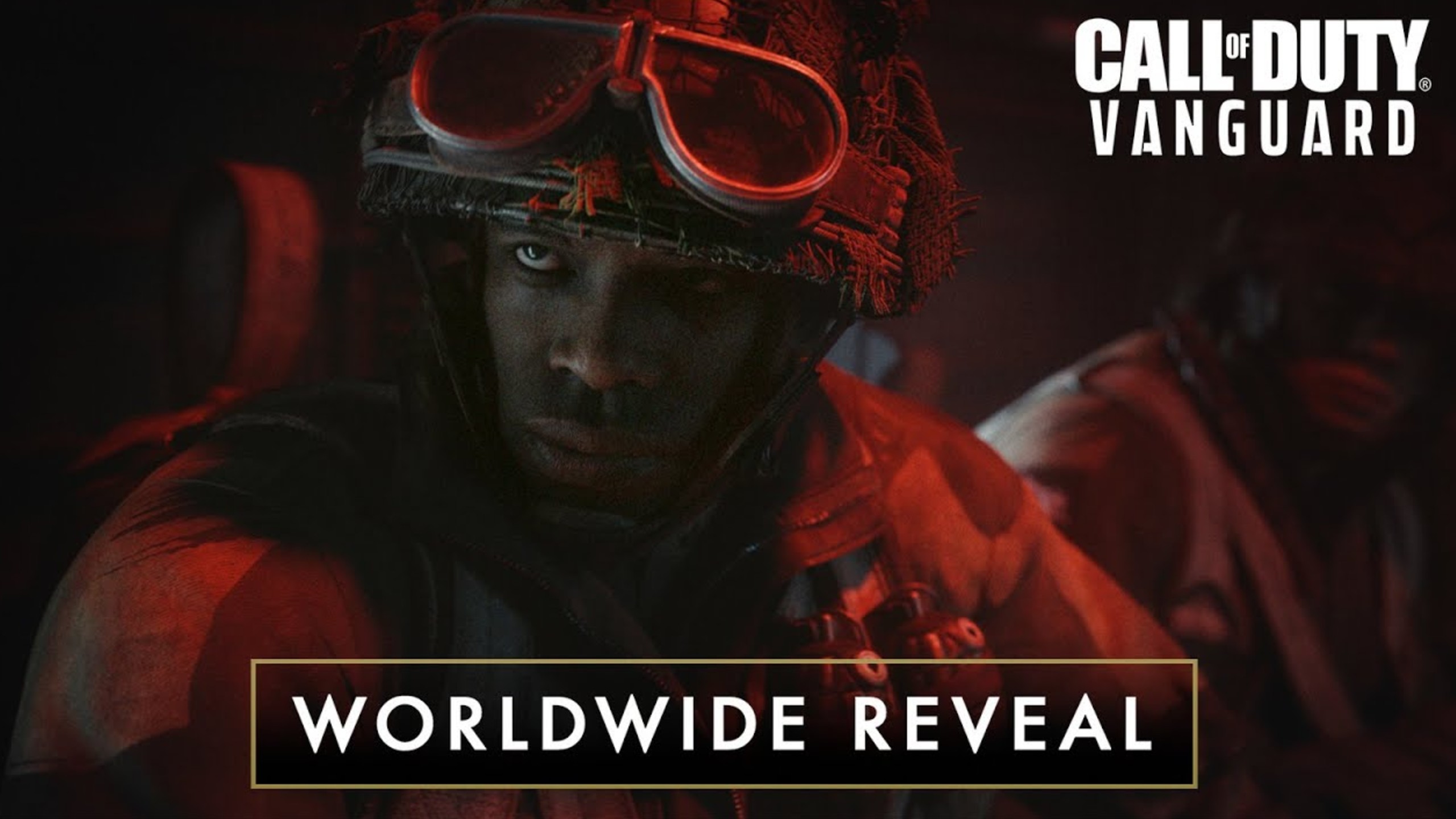 Credit: Youtube/Call of Duty
We've known for a while now that a new Call of Duty was in the works.  I mean, it's Call of Duty.  Of course there was another one in the works.  The rumors stated that it was arriving in 2021 and that it would take place during WWII, we just didn't know when it was going to release.  Today, during a in-game event called "The Battle of Verdansk" in Call of Duty: Warzone, we got our first real look at Call of Duty: Vanguard.
In order to see that fresh look though, a new playlist opened up in Warzone.  Once players joined, they were tasked with attacking a armored train that was travelling across the map.  After shooting at the train for 15 minutes straight (unlocking different item skins along the way), they destroyed it.  Planes then riddled the sky and started dropping bombs on players before revealing this brand new trailer for the upcoming shooter.  Check it out for yourself.
Call of Duty: Vanguard will release on November 5th, 2021 and will take place across North Africa, the Eastern Front, the Western Front, and the Pacific.  As reported by IGN, Vanguard wants to be true to history, but also wants to ask "what if?".  A fictional operation called "Project Phenoix" has been planned by the remaining members of the Nazi party to try and find a successor to Hitler after the fall of Berlin.  Obviously it's going to be up to you to stop this plan from happening.
The majority of the trailer seemed to be cinematic footage, with a few bits of gameplay thrown in.  No multiplayer was shown either, but we should get more info closer to the release date.  Also worth noting is that anyone that pre-orders will get access immediately to the 'Night Raid Mastercraft' gun in Black Ops Cold War & Warzone, and gain early access to the multiplayer open beta (first on Playstation).
Are you hyped for more Call of Duty?  With Battlefield 2042 releasing in October as well, it looks like fans of first-person-shooters will have plenty to sink their teeth into during the coming months.
Call of Duty: Vanguard releases on November 5th, 2021.  For full pre-order details and info on all the different editions available, head on over to CallofDuty.com