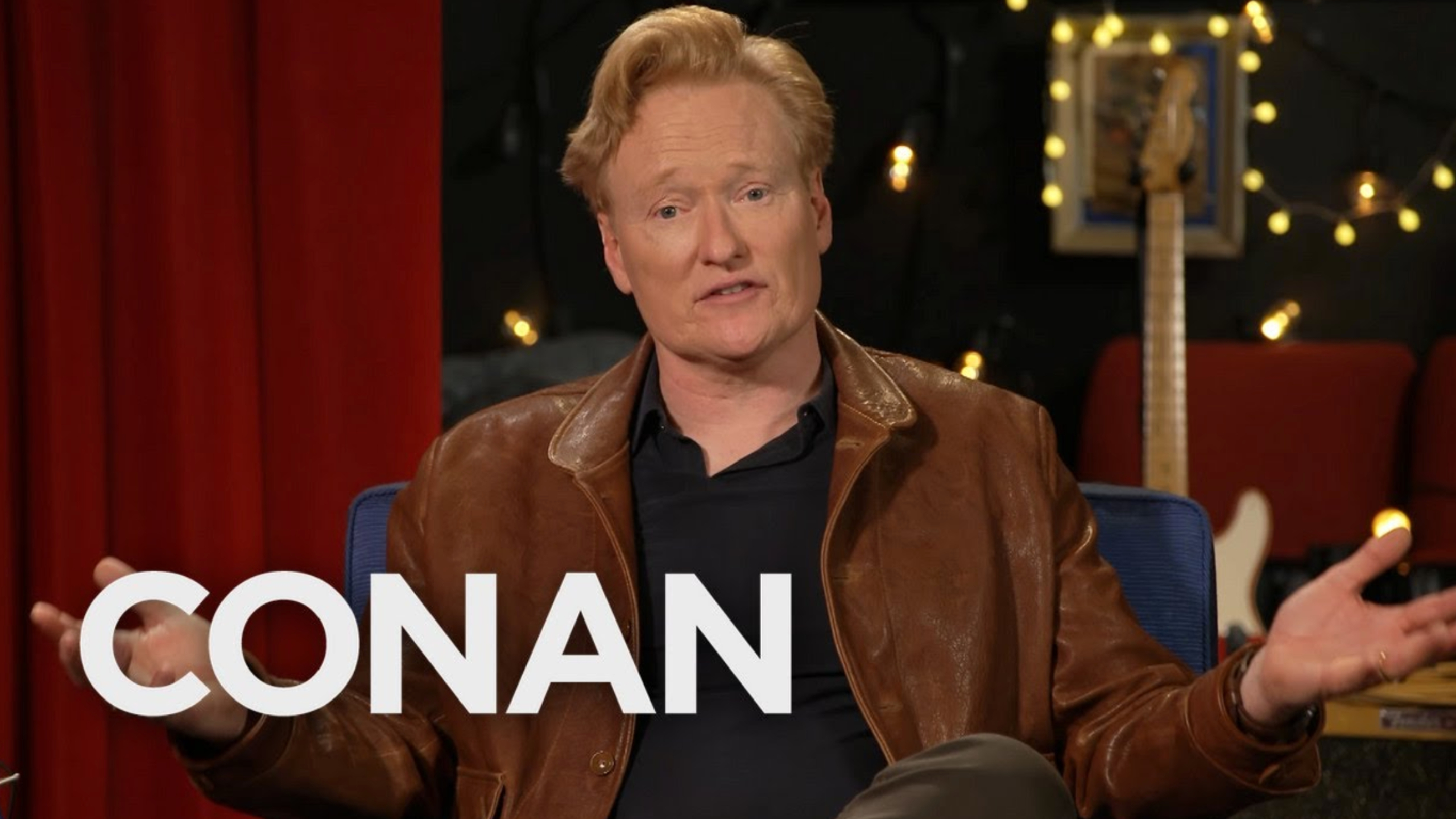 Credit: YouTube/TeamCoco
Conan O'Brien finally has announced the ending date for his late night show on TBS. Conan is a legendary talk show host, the Johnny Carson of the MTV generation, and this will mark his official exit from the late-night scene after nearly three decades of innovating in the genre.
Monday, Conan announced on his show the last new episode would air on June 24th. O'Brien has been hosting a regular late-night show on TBS since 2010 after NBC completely bungled his era as host of "The Tonight Show." O'Brien got his start in the late-night game (after cutting his teeth at SNL and The Simpsons) after taking over for David Letterman on NBC's "Late Show" in 1993.
O'Brien is leaving to host a weekly show at HBO Max in a much different format.
"As some of you have heard, it's been out there for a while now, but we're making it official. We are winding down our TBS show. The plan is to re-emerge on HBO Max sometime in the near future with, I think, what will be my fourth iteration of a program. Imagine a cooking show with puppets and you'll have the wrong idea," O'Brien said.
While his start date with HBO Max isn't clear, he did say the last run of shows on TBS will be special.
"We're going to create, I think, a really fun, special environment and it's going to be, I think, a lot of fun. And, you know, I just want to point out that for 11 years, the people at Turner have been absolutely lovely to me and everyone here at the staff. They gave me a home when I needed one most and I am eternally grateful and very proud of what we've accomplished here. And so, what I'd like is, I'd like these last couple of weeks to be a fond look back at all the absurd madness my team and I have concocted," he said.
It's truly an end of an era, but it's important to remember just how much Conan has changed. What seems conventional now was completely bonkers in the mid-1990s, and he's never stopped innovating.
Even at TBS, he's found new ways to be creative with the format, including the truly incredible "Conan Without Borders" series, which is transcendent in the travelogue world (watch them on Netflix if you haven't seen them yet). He'll continue making "Conan Without Borders" specials for TBS.
As for his next show, the "fourth iteration" he talks about, much remains to be seen. What is for sure, though, is that it will be entertaining.
O'Brien has never hesitated to pivot, whether it was in changing his network, his style, the length of his show, or even the genre, as he recently started a very successful and entertaining podcast as well.
Conan is one of a kind, and while this closes a major chapter of late-night entertainment, his next act will come with just as much anticipation.