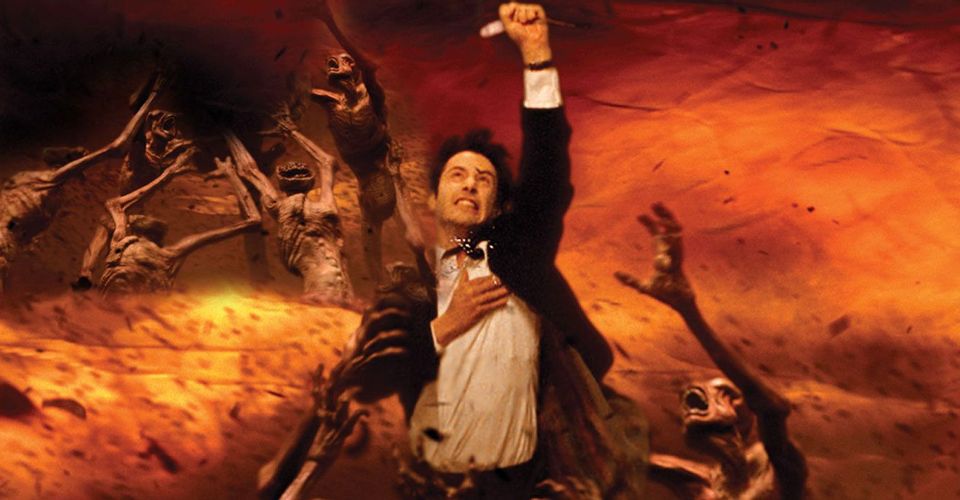 Credit: Warner Bros
We live in the golden age of comic book movies, which means that some that just missed the cut may get a second chance at relevancy. One possible film that could fit the bill is a rumored sequel to Keanu Reeves' 2005 superhero movie "Constantine", and that sequel looks like it could be happening. Peter Stormare, one of the co-stars of the film, shared on Instagram that the "sequel in the works."
Keanu is in a much different place now than he was in 2005, having ascended to near iconic status in Hollywood. A man who can do no wrong, and he's also shown he's capable of delivering a sequel, having released another Bill and Ted movie while also working on yet another Matrix film.
Peter Stormare, who played Lucifer in the 2005 movie about Reeves' occult detective John Constantine, who can communicate with half-demons and half-angels, recently shared a picture of him from the movie with a simple message about a sequel.
View this post on Instagram
The movie was inspired by DC Comics (particularly Constantine's Hellblazer comics), but it landed without the fanfare of some of Keanu's other franchises (cough cough 'The Matrix" cough cough). It hovered around a 50% rating on Rotten Tomatoes, although the movie has developed a cult fanbase over the subsequent years.
Reeves, hot off his John Wick-charged rejuvenation of his career, and working on his own comic book, could probably make another Constantine movie work. He said in an interview last year that he 'always wanted to play' the character again, and that he loved the world and the character.
The original director, Francis Lawrence, said previously the movie had been stymied by being PG-13, and that they would've loved to make a sequel to do the 'really dark, scary version.'
With comic book movies having a much bigger audience in 2020 than in 2005, a darker 'Constantine' sequel with Reeves back as the main character would be a sure-fire blockbuster. Hopefully, in this case, Lucifer is telling the truth.