Keanu Is Writing a Comic Book and the Main Character Looks Like Him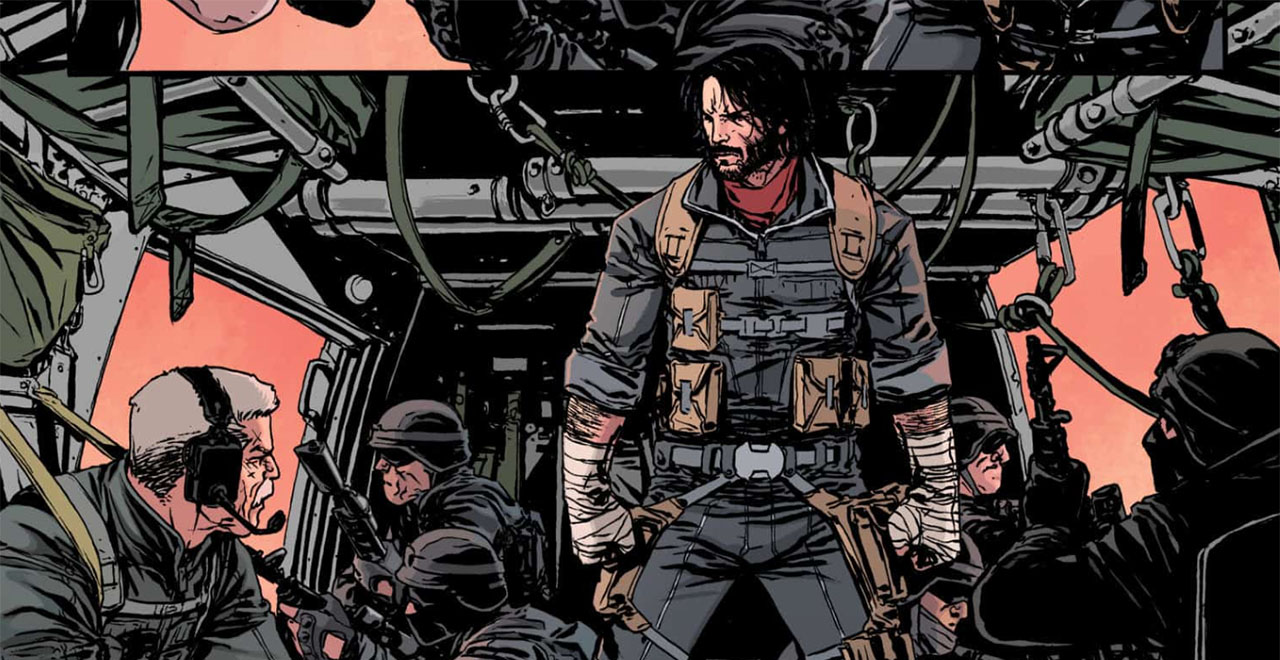 Keanu Reeves is a popular guy on The Dad.
Not only does he star in some of our favorite movies, including the John Wick Series, The Matrix (the fourth installment is due next year… we hope!), the Toy Story series, and Bill and Ted's (which hits on-demand in about a month), he's an all-around good dude who is constantly behaving like a real-life version of the superhero-type characters he often portrays on screen.
For his latest project, Keanu is finally joining the comic-book game, but not in the way you might think. He's not suiting up – yet; instead, he's leaving acting behind for a minute and shifting gears into writing.
He is teaming up with writer Matt Kindt to pen a 12-issue limited comic book series called BRZRKR.
According to USA Today, BRZRKR is illustrated by Alessandro Vitti and is "action-packed and hyperviolent." It's about a warrior who has spent centuries fighting battles and in 2020 finds himself doing dangerous jobs for the U.S. government – to prevent them from exposing his identity. It sounds a little bit like Netflix's recent The Old Guard, with former Keanu co-star Charlize Theron, which was itself based on a comic series.
"This character who was born 80,000 years ago, half man, his father's a war god. It's a little fantasy in reality," Reeves explained. "I had this image in my head of a guy fighting through the ages because of his father's compulsion to violence."
The main character of BRZRKR resembles Keanu, so perhaps one day he'll play his own creation on screen: "I'd love to play Berzerker!" he admitted. "It's a really fun story so if it's not me, hopefully someone can play it."
For now, he's enjoying being behind the scenes.
"I guess I'm in the writing room," he told USA TODAY from Berlin, where he was prepping for "Matrix 4" and "Skyping pretty regularly" with his co-writer.
"We're excited about what's happening," Reeves says. "The story's taking some really interesting twists and turns."
So has his career, which is entering its fifth decade and shows no signs of slowing down. Especially if he's able to parlay his stardom into comic book success.
You can get the full sneak peek from Boom! Studios here.
The first issue of the comic hits shelves on October 7th.