Disney's "Cruella" Trailer Has Serious Joker Vibes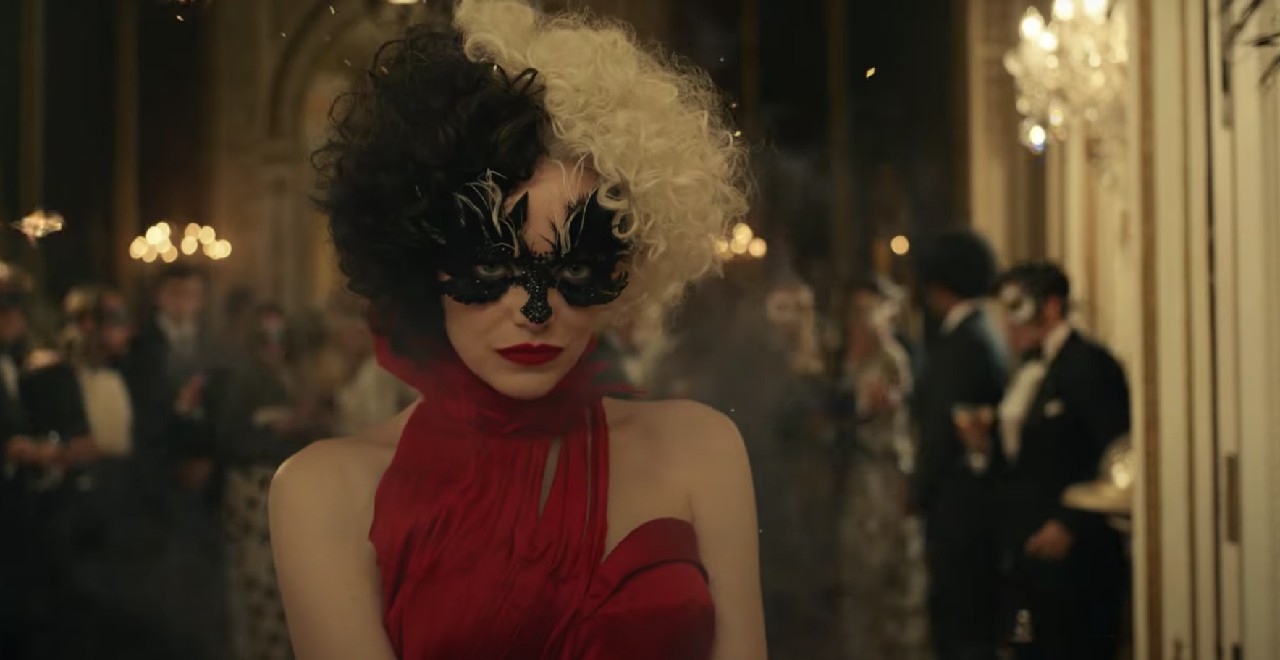 Disney has released the trailer for "Cruella" and oh boy, does it have some serious "Joker" vibes. The movie is an origin story for one of Disney's most iconic villains, a memorable monster who basically wants to murder a bunch of puppies, so yeah, I guess it should be pretty dark. And the film, which is "inspired" by the original, not a direct adaption, does not seem like your typical Disney-fare.
Emma Stone is Cruella, who feels like she's doing a subtly more deranged Joker (too many Jokers play the craziness over the top, where the real scary crazy is the kind that sort of oozes out like Stone's Cruella here).
The film is set in 1970s London, and the trailer has plenty of foreboding shots of angry Dalmatians barking at Cruella. Stone is playing the villain or the woman before she was a *total* villain, who is an aspiring designer trying to get the upper class to take notice of her and her designs. And along the way, she becomes the Cruella de Vil you got to know in the original 101 Dalmatians.
Stone's portrayal of Cruella, with her declaration to be a little bit "brilliant, bad and a little bit mad," feels like a cross of the Joker and Harley Quinn. Disney live-action movies have given us some legit good movies, with the Jungle Book doing big business, and The Lion King (more eh in my book), and Aladdin (also just fine) making big box office scores.
The trailer makes it feel more like a Batman villain origin story than what we've seen from Disney before with movies like "Maleficent." But it's got some edge, and some danger to it, and Stone is an outstanding actress, so go ahead and sign me up for the movie about how a woman goes from a little bit crazy to dog-murdering insane.