Dad Jumps in Water to Save Son From Jaws of Great White Shark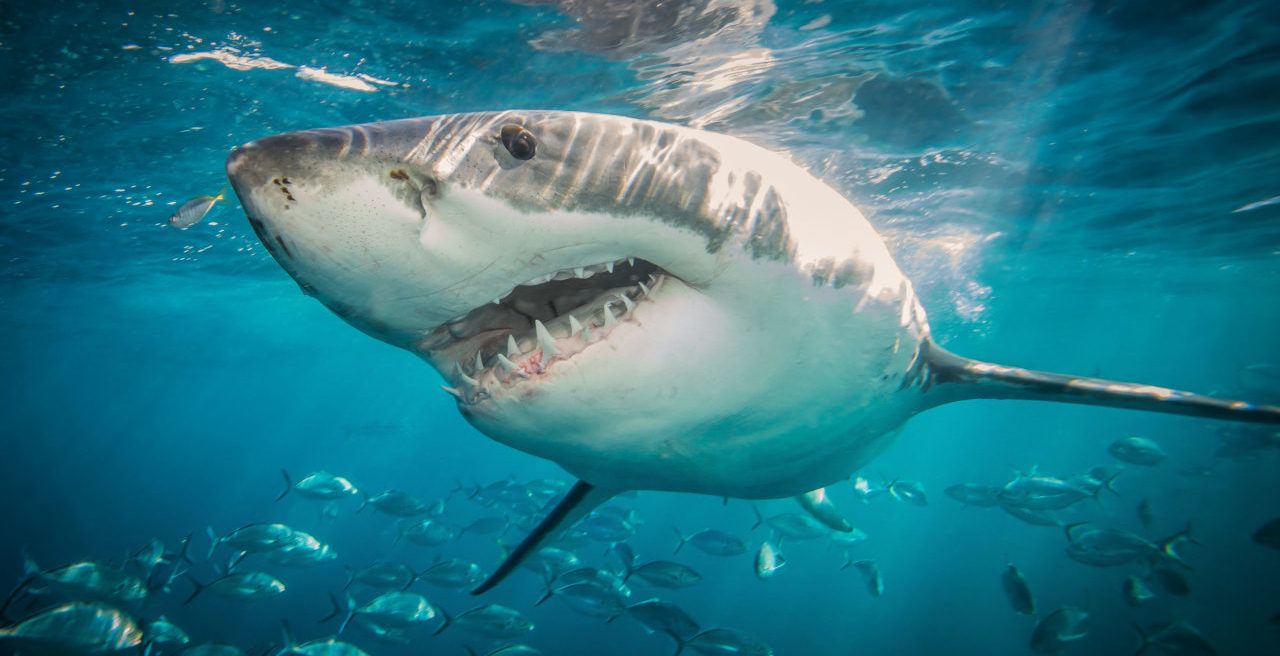 As dads, having to think on your feet to keep your kid out of trouble is vital. Whether it's pulling them back from stepping into the street right when a car is coming, or catching them at the last second when they are about to fall off the back of a couch, that moment requiring dad reflexes is inevitable.
You might even have to punch a shark. That's the situation one dad faced last week, as he was fishing with his 10-year-old son north of Tasmania. A freaking great white shark leaped from the waters and dragged his son off the boat into the ocean. Without even hesitation, his dad, John Arnott, jumped into the water.
He was able to save the boy from the jaws of the shark, who authorities believe was spooked away by the dad jumping into the water. The boy was being treated at a local hospital for lacerations and is reportedly in stable condition. His life jacket was shredded in the incident and he suffered lacerations on his arms and head.
A bystander who assisted in providing first aid to the boy told ABC the dad was a hero.
"You wouldn't find a better bloke than John". Dad's heroic actions praised after #shark attack on his 10-year-old son at #Stanley. Story @james_kitto @themercurycomau https://t.co/AQwUR7zRTx

— Cameron Whiteley (@cwhiteley12) July 18, 2020
"The father was doing an amazing job in the circumstances, it was a pretty scary situation for the family," she said.
"The father was holding it together really well. I don't think I would have done as good a job as he did in that situation."
A man who witnessed the incident from a nearby boat called it a 'very, very scary thing.'
"The father, with his natural instinct I suppose, has leapt in straight after his son and managed to grab him. Congratulations to dad. Top fella."