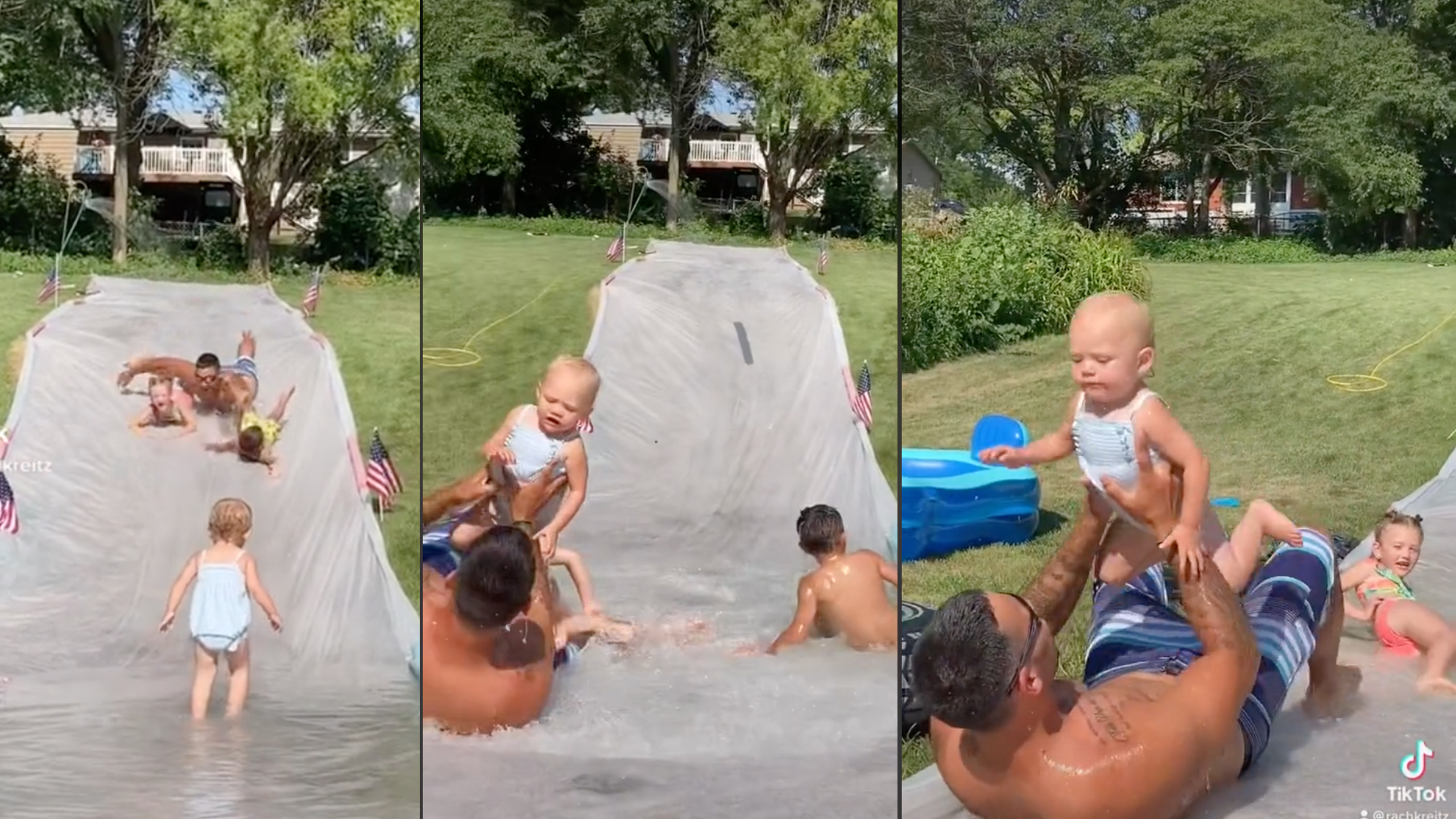 Credit: Tik Tok/rachkreitz
Dad strength and dad reflexes are real, and it's always awesome to see them flexed in a major way. One dad is being praised for his incredible save when his toddler wandered onto the bottom of a backyard waterslide.
Behind the camera, Mom captures dad, mid-slide, pushing the older kids out of the way and twisting his body to snatch up the toddler and keep her safe from the onslaught of older siblings.
Posting the video to her TikTok, mom @RachKreitz got MILLIONS of views from people enjoying seeing dad superpowers in action.
This is impressive on a lot of levels, but it is something every dad can relate to. Once you have that third kid, it takes a lot of work to let the older ones do older kid things.  You never know when the toddler is gonna be a toddler and wander onto a slip 'n slide.
The Olympics are eating up most of the sports media coverage, but if you want a true feat of athletic excellence, this video has it all. He'd get a perfect 10/10 from dad judges, both for the difficulty of the water slide and for the way he managed to move the bigger kids out of the danger zone AND safely secure the toddler while nailing the landing.
Give the man a gold medal, or at the very least, a cold beer.