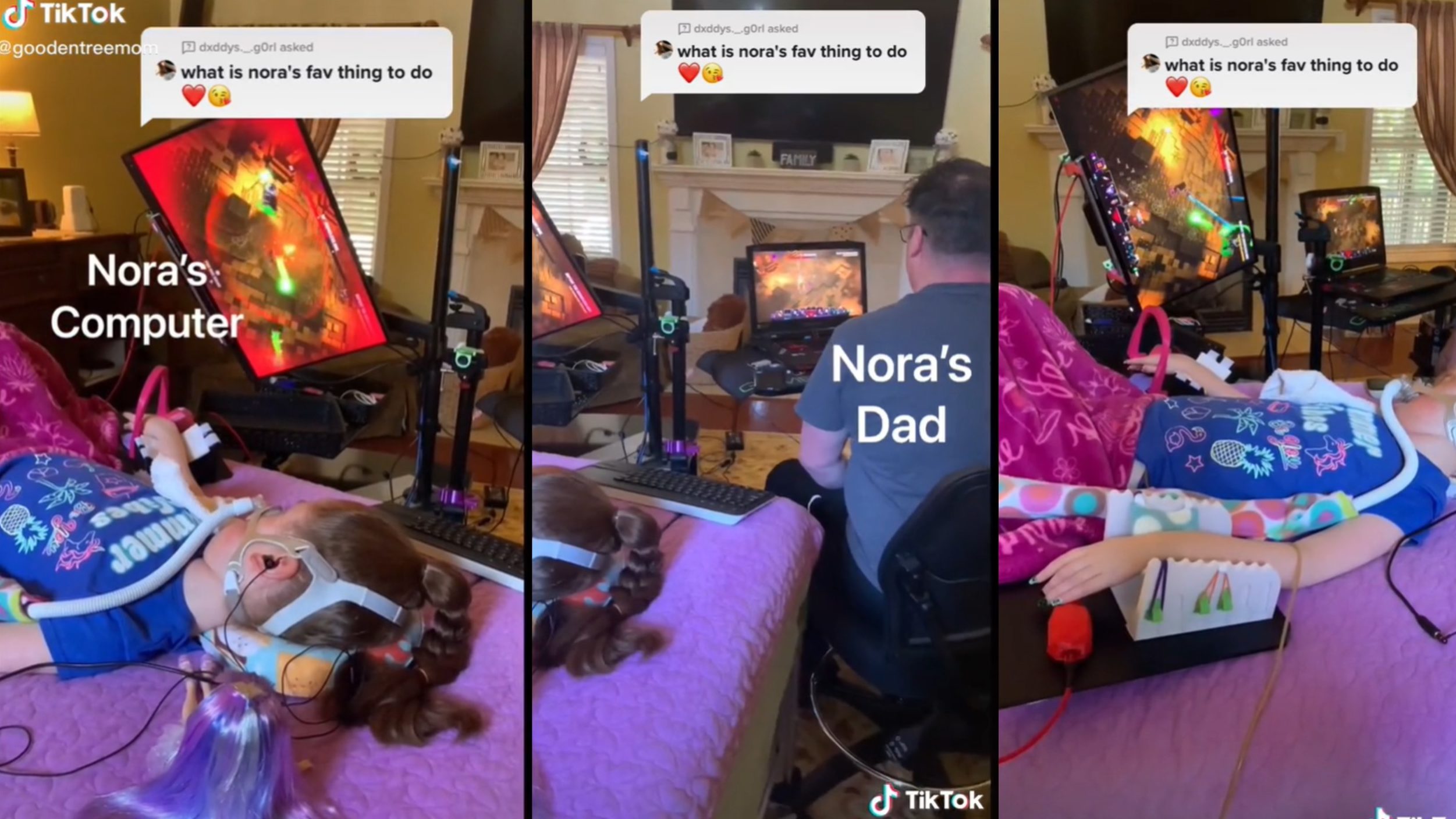 Credit: TikTok/@goodentreemom
Spending time and bonding with your children can be a great experience.  For Nora and her father, playing video games together is a favorite pastime.
Nora was born healthy, but at 6-months-old, she was diagnosed with a rare genetic disorder called Spinal Muscular Atrophy.  SMA prevents the body from using its muscles, which has left Nora unable to move, breathe, cough, or swallow.
Even with these limitations though, her mother and father are committed to giving her a life full of joy and happiness.  Every video posted by Goodentreemom on TikTok is heart-warming.  Most recently though, a video was shared of Nora playing Minecraft Dungeons with her dad.  As someone who loves playing video games with his kids regularly, it really resonated with me.
The adaptive technology on display here that enables Nora to play video games is phenomenal.  With the eye gaze bar and switch controllers, Nora is able to control where her character goes and perform the attacks.  Just from the quick clip, it's clear she has no problem keeping up with dad.
We've seen custom-made controllers in the past, but hopefully one day we'll just see these types of controllers sold in stores as official merchandise.  Big game companies such as Xbox have stated that they are committed to creating accessibility features that will allow anyone to communicate and play video games together.  We've seen games like The Last of Us Part 2 designed from the ground up to feature an insane amount of accessibility options for players as well.  We're really just scratching the surface with this technology, but it's great to see that pretty soon, everyone will be able to experience the joy of playing video games.