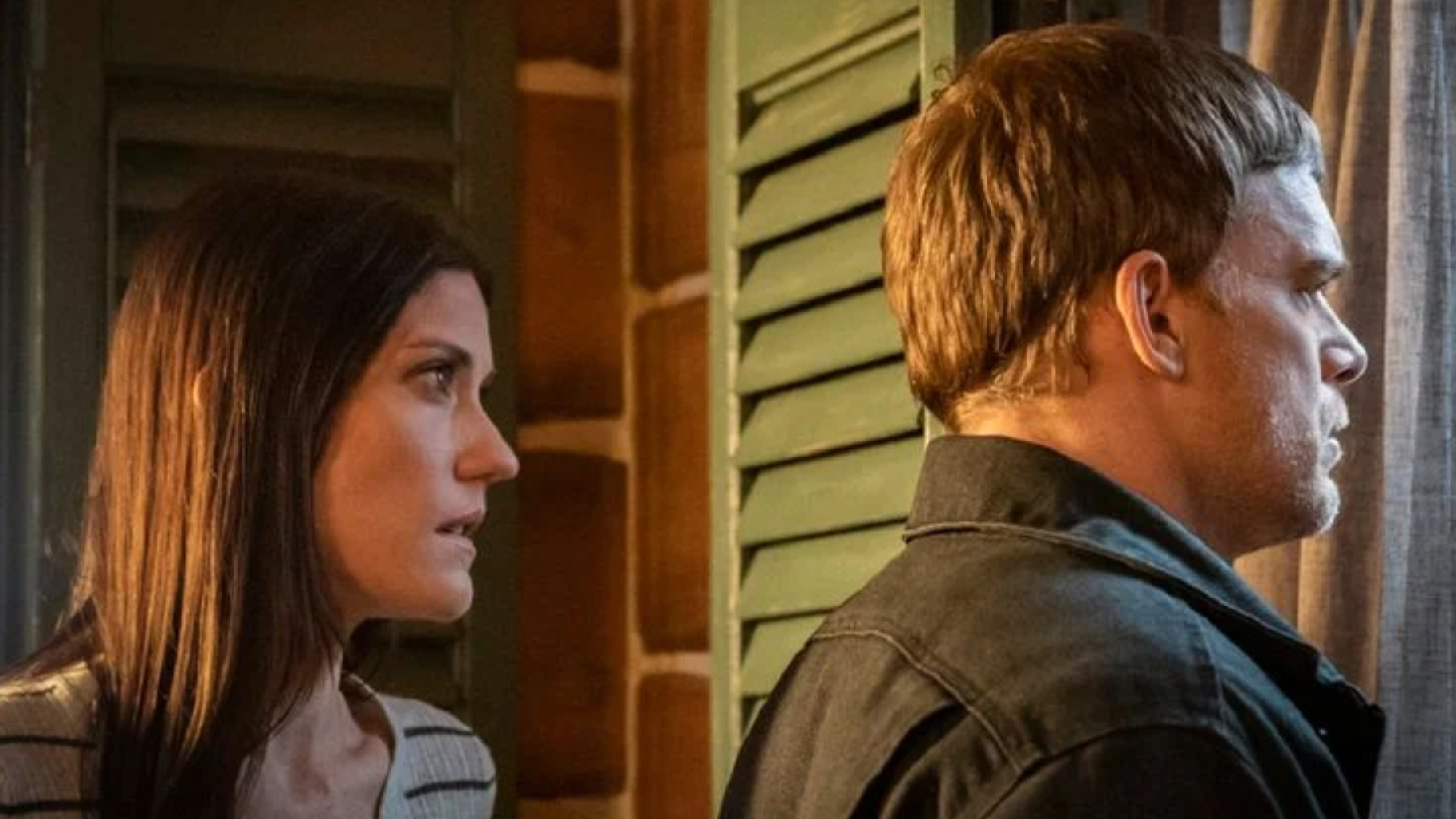 Credit: Showtime
We're learning more about the Dexter revival as we get closer to the fall, and actress Jennifer Carpenter shared some insight on how her character returns to the franchise. Debra was killed off in the series finale, so fans were understandably intrigued when it was revealed she would be returning for the revival.
John Lithgow is also reprising his infamous role, another character who was killed off during the show's original run. We assume that will be in a flashback role, but now we know for sure Debra will be Dexter's Dark Passenger. Carpenter revealed that her character would be serving in the role Dexter's dead dad Harry used to fill. She dropped that info as part of Showtime's presentation at the Television Critics Association fall program.
"I love the concept of the Dark Passenger and being invited into Dexter's psyche," she said. "It was an opportunity not to be an angel or devil on his shoulder, but to jerk the wheel to the left or right against his will. And to manipulate him, to navigate him, to abuse him, to save him," and having Debra in that role represents just how far "he's come or how far he's fallen."
New images from #DexterNewBlood show Jennifer Carpenter's return as Debra Morgan, who is #Dexter's new Dark Passenger.https://t.co/I2gyXK04Wa pic.twitter.com/8yTC5CqpKz

— Screen Rant (@screenrant) August 25, 2021
The 10-episode revival, "Dexter: New Blood" premiers in November and will be about Dexter trying to remake his life in a small town and carve out a normal existence with his son.
In New Blood, Dexter's story is picked up 10 years later as he's made his home in a small town and is trying to live a "normal" life with his son Harrison.
It's good to know how Debra is being worked in because some fans are still wary with how the last few seasons played out. Plus, we're living in a time when major character deaths are simply reversed with next to no explanation ("somehow…Palpatine returned"). So it's nice to know there's a real narrative reason for her return.
Michael C. Hall said he was excited to have her in this role.
"I knew she would be able to shape shift and come at Dexter from so many different places," he said. "It was really fun to crack open our sense of his internal landscape, because it's much more pyrotechnic and crazy than it used to be."