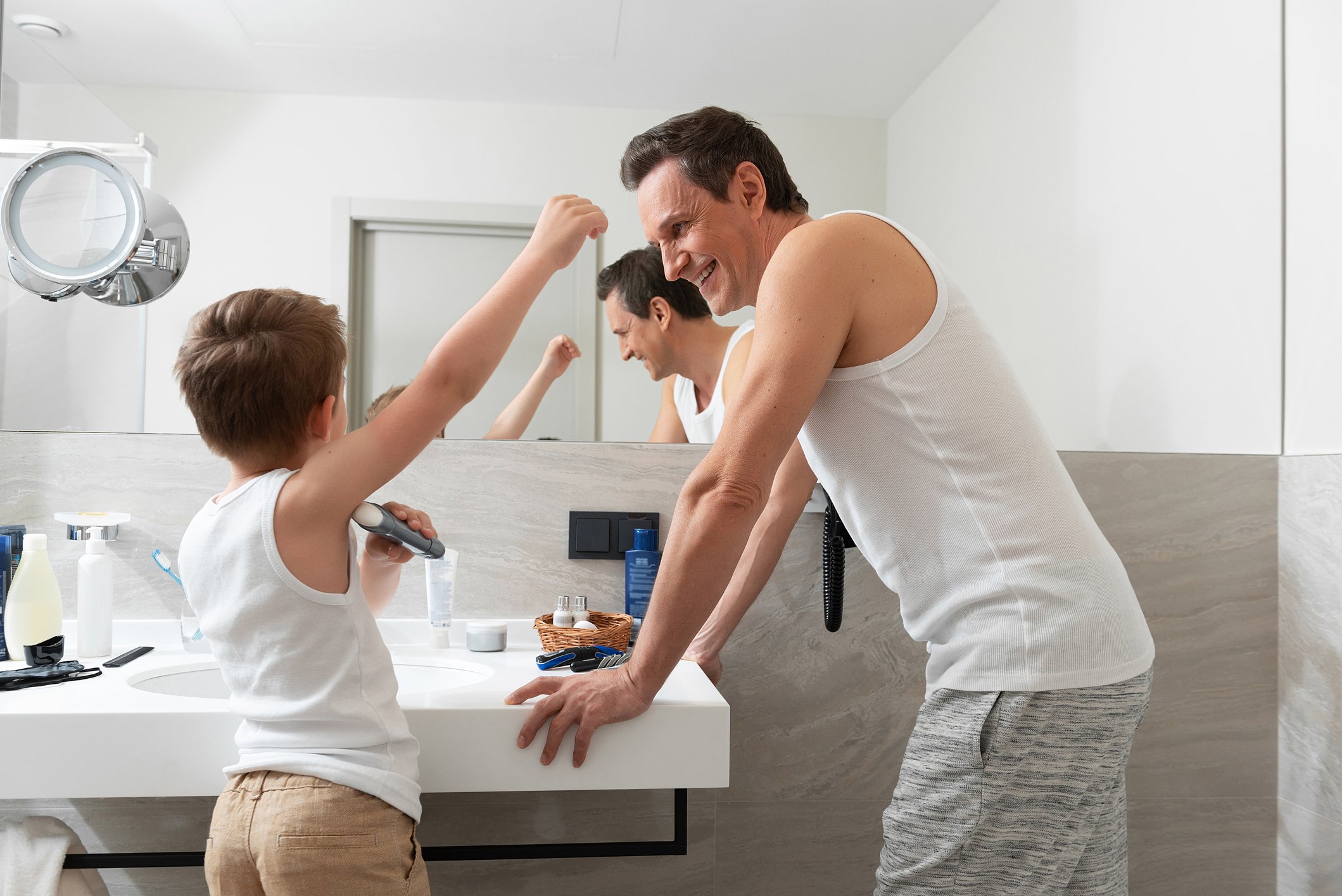 Credit: Getty Images
If you're asking yourself, "Does my kid need deodorant?" then the answer is yes. Being a dad, we probably shouldn't have to tell you this, but just in case some non-dads are reading: Boys stink. They develop an odor over the day that's sure to bring tears to your eyes. As a dad, you were once a boy, so you know this to be true.
And once those boys hit their teenage years, you'll be amazed at the sudden increase in the level of stink. Dad-scented candles can't even mask these teenage odors most of the time. The level of teenage stink is enough to make you wish a family of skunks would move into your teenager's bedroom and freshen things up.
We know it's not entirely their fault. As adolescents go through puberty, the sweating and odor that comes with it becomes significantly more pronounced. That's where the best deodorant for boys can help. Deodorants block and mask odors, making them different from antiperspirants, which block sweating. When you and your child participate in workouts together, you may not want to block his sweating, as it's the body's natural way of cooling itself.
Rather than having the kid drown himself in perfume-y body spray (lookin' at you, Axe commercials) the best deodorant for teen boys should be more effective at blocking the specific odors from sweating.
(If your child is suffering from excessive sweating or excessive odor from sweating, you will want to see your doctor for a potential diagnosis of osmidrosis or hyperhidrosis, which are conditions that may need a stronger level of protection than the best deodorants for boys will deliver.)
Best Deodorants for Teen Boys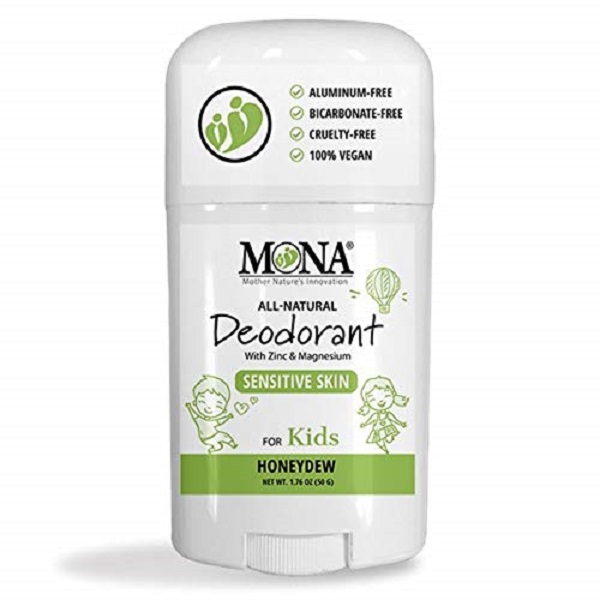 For young boys who have sensitive skin, applying deodorant can cause rashes and sore underarms. And the last thing you want to do is give your kid a deodorant that's painful to apply. The MONA Brands deodorant doesn't have baking soda, aluminum, alcohol, or talc, so it should be safe to use for boys who have sensitive skin. It has long lasting protection and will not stain clothes either.
Best of all, it is the complete opposite of the body sprays, as it only has a light scent. (And if your teenage boys have not yet discovered body spray, you can be thankful.)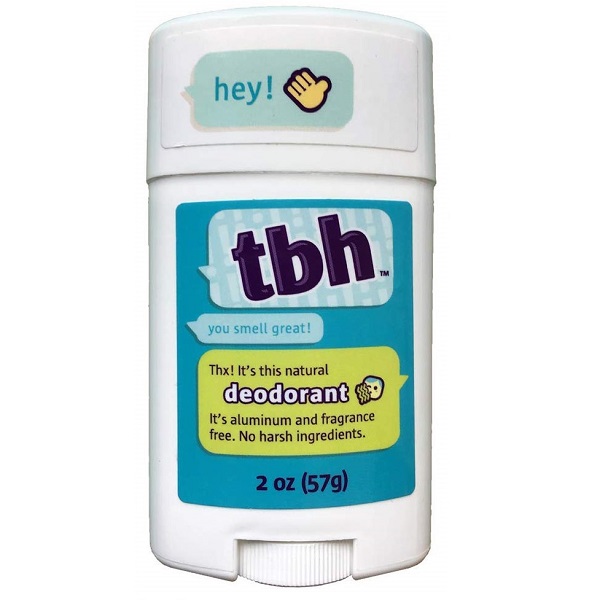 Another natural deodorant for boys is this TBH brand, as it features only natural ingredients, such as charcoal, arrowroot powder, coconut oil, and witch hazel. It doesn't have aluminum, which causes irritation for some young children. It's fragrance-free, so your kid doesn't have to feel self-conscious about wearing a deodorant with a strange scent.
If your son likes the TBH brand, here's some good news: There are multiple other body cleansing products from TBH that your son also may actually want to use. It's possible that your son will never have been cleaner. Miracles do happen.
Buy for $20 (3-pack) on Amazon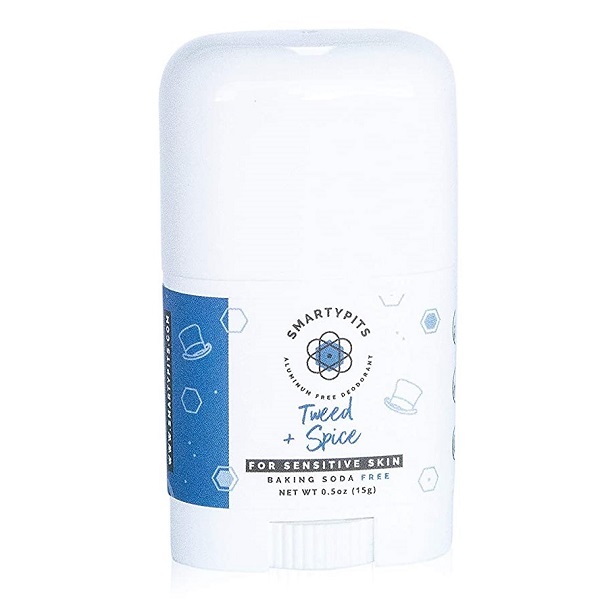 For picky teenagers, it sometimes may take testing out a few different deodorants to find the brand that feels the best on the skin and that provides a desirable scent (and not necessarily in that order). With this SmartyPits multi-pack of trial-size deodorants, the kid can give a few different scents a test run, seeking the best one to combat their newfound musk.
(Yeah, the musk is pretty gross. Just remember, all of us dads made it through this awkward phase of life, and your teenage boys will get through it too. It only seems like it's been going on forever and there's no end in sight.)
This brand of deodorant does not include aluminum, parabens, baking soda, or propylene glycol, relying on magnesium to help with problems with sensitive skin.
Buy for $22 (4-pack trial size) on Amazon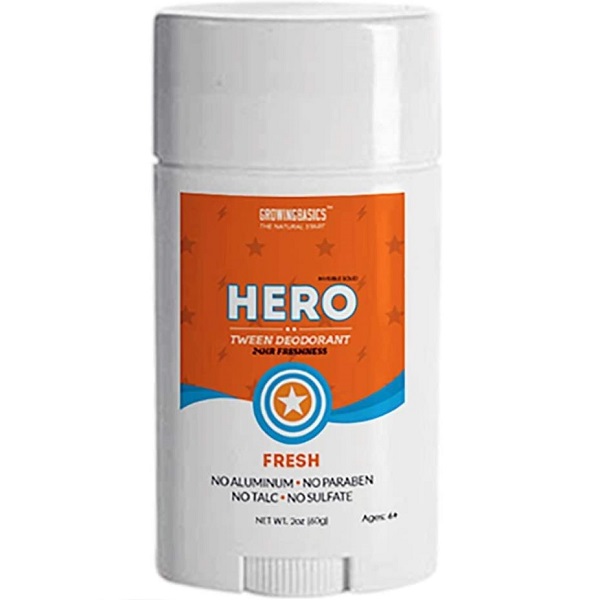 Any deodorant that is brave enough to take on the armpits of the typical teenage or pre-teenage boy probably deserves to call itself by the Hero brand name. It even has a pseudo-Captain America shield with substitute colors on the front of the product to drive home the hero theme.
This Hero Tween Deodorant is free of aluminum, paraben, alcohol, sulfate, and propylene glycol, making it safe to use on sensitive skin. It doesn't have an overwhelming scent, as it relies on an understated combination of citrus, cucumber, and amber to try to help your son ward off odor.
Buy for $15 (2-pack) on Amazon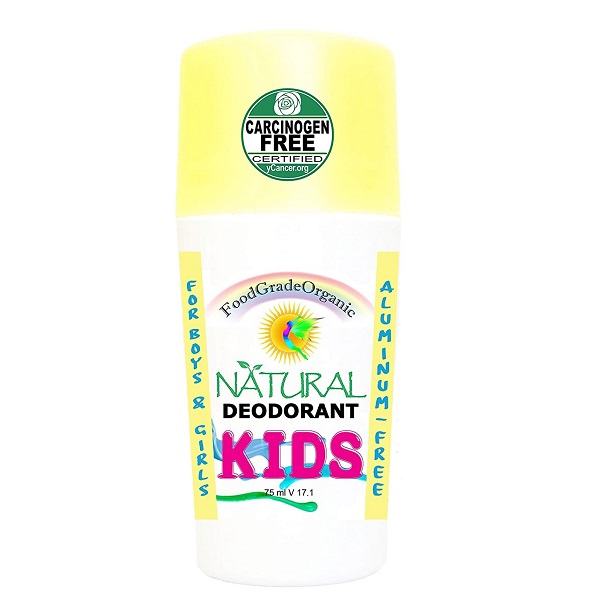 Teenagers will eat a lot of crazy stuff. But when a maker of one of the best deodorants for teen boys says that its ingredients are healthy and natural enough that you could eat them, we have to draw the line. Trust us: No matter how tempting, your teenage boys will not smell any better if they eat this natural deodorant for boys.
But when used on the underarms, this all-natural boys deodorant will help kids overcome problems with B.O., while using the safest possible ingredients. The FoodGradeOrganic brand of deodorant is free of talc, propylene gylocol, alcohol, aluminum, soy, and paraben.
It's available in original, orange, and unicorn scents. (No, we don't want to guess what a unicorn smells like. But if it's anything like a horse, it won't be good.)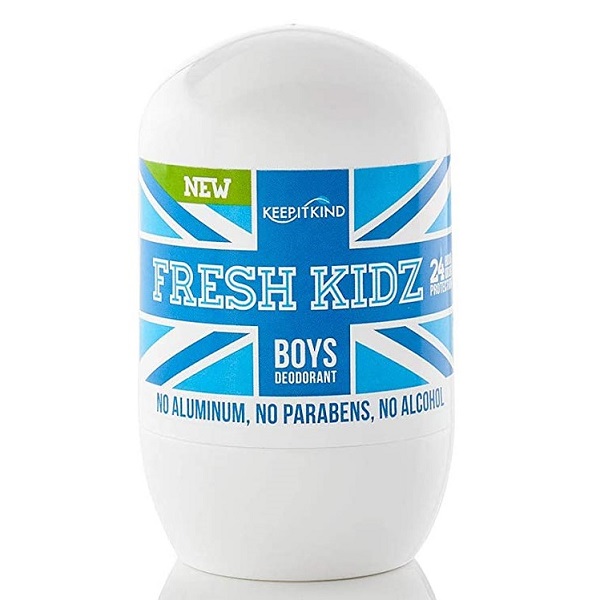 If you like products that have a name that gives you hope, in the war on the B.O. stench of boys, a product with the brand name Fresh Kidz is the perfect selection. Now we all know delivering a fresh smell for boys is a lot to ask of any one product, but this Fresh Kidz deodorant gives it a great effort.
It uses ingredients that should prevent skin irritation for the young boys, making them more comfortable with using deodorant on a daily basis. (Or maybe more often. Hourly might be a bit much, but there are certain days it'd be worth considering.)
The deodorant is free of aluminum, chemicals, and parabens, which helps it remain safe to use. It won't stain clothing or block pores, which is ideal for kids who are involved in athletics and who need to sweat to keep the body cool.
Buy for $24 (3-pack) on Amazon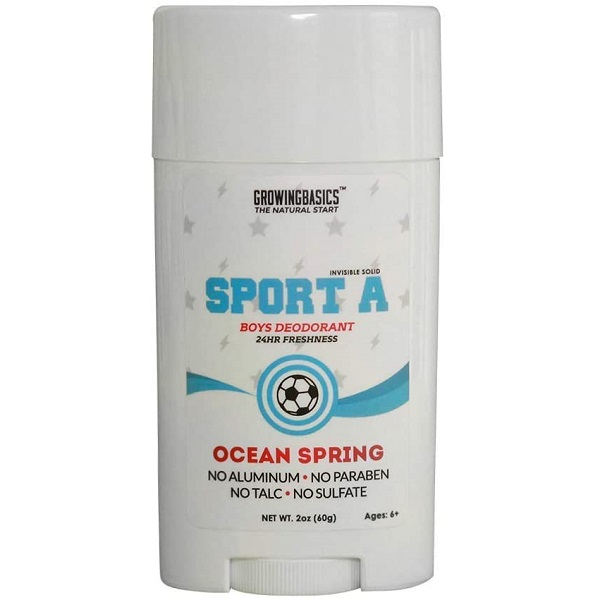 For boys who have a busy day planned with traveling from one sports practice to another, having the time to shower between events is probably not possible. That means you will be trapped in the car with the stinky kid when traveling from practice to practice. (No one said parenting would be all fun times.)
Fortunately, this Sport A Best deodorant for boys promises to deliver 24-hour protection against body odor without leaving a sticky feeling and without causing skin sensitivity problems. This formula relies on a clean ocean spring scent with natural materials to deliver a pleasing smell. It is free from aluminum, paraben, talc, and sulfate. It goes on clear to prevent stains on clothing.
Buy for $15 (2-pack) on Amazon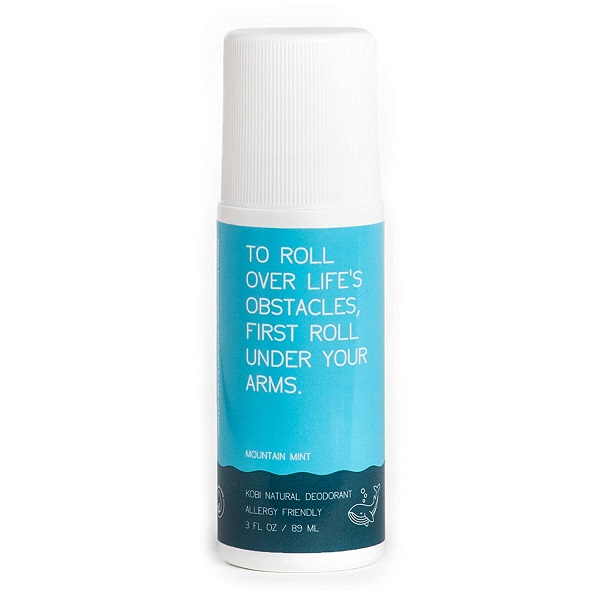 The majority of the best deodorant for teen boys products will have cartoonish graphics on them, trying to draw the attention of kids. So when a deodorant maker places a silly written message on the deodorant container instead of graphics, it's going to grab our attention.
Teenage boys who don't want to use the same cartoonish deodorants as their little brothers will appreciate this Kobi deodorant, which feels a little more adult. Fortunately, it works good too. It is available in adult-like scents including mountain mint, sweet lime, and vanilla dream that will appeal to teen boys who are wanting to act more mature.
And if the little brothers decide to "borrow" big brother's deodorant, it's safe enough for young boys to use too, as it's free of baking soda, aluminum, paraben, phthalate, and artificial fragrances. (We cannot vouch for whether the little brothers will be safe from big brother's wrath once he catches them using his deodorant, though.)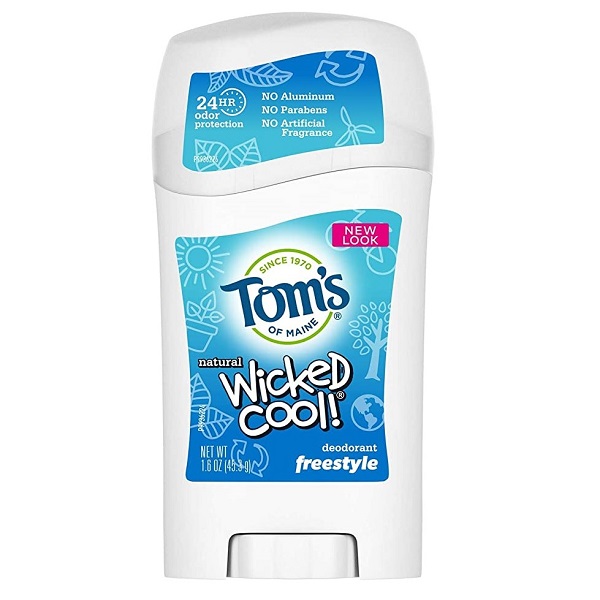 This Tom's of Maine best deodorant for teen boys delivers natural ingredients and natural scents. (This natural scent is far better than the natural B.O. your teenage son will have. Trust us.) This deodorant is free of dyes, artificial fragrances, artificial colors, talc, paraffin, polyethylene glycol, and aluminum, meaning it will be safe for the sensitive skin of pre-teen and teenage boys.
It claims to provide 24-hour protection against wetness and odor, so it's great for kids who are on the go all day long.
Buy for $12 (3-pack) on Amazon
Although we only recommend picks we really love, we may earn a commission on purchases made through links from our site.