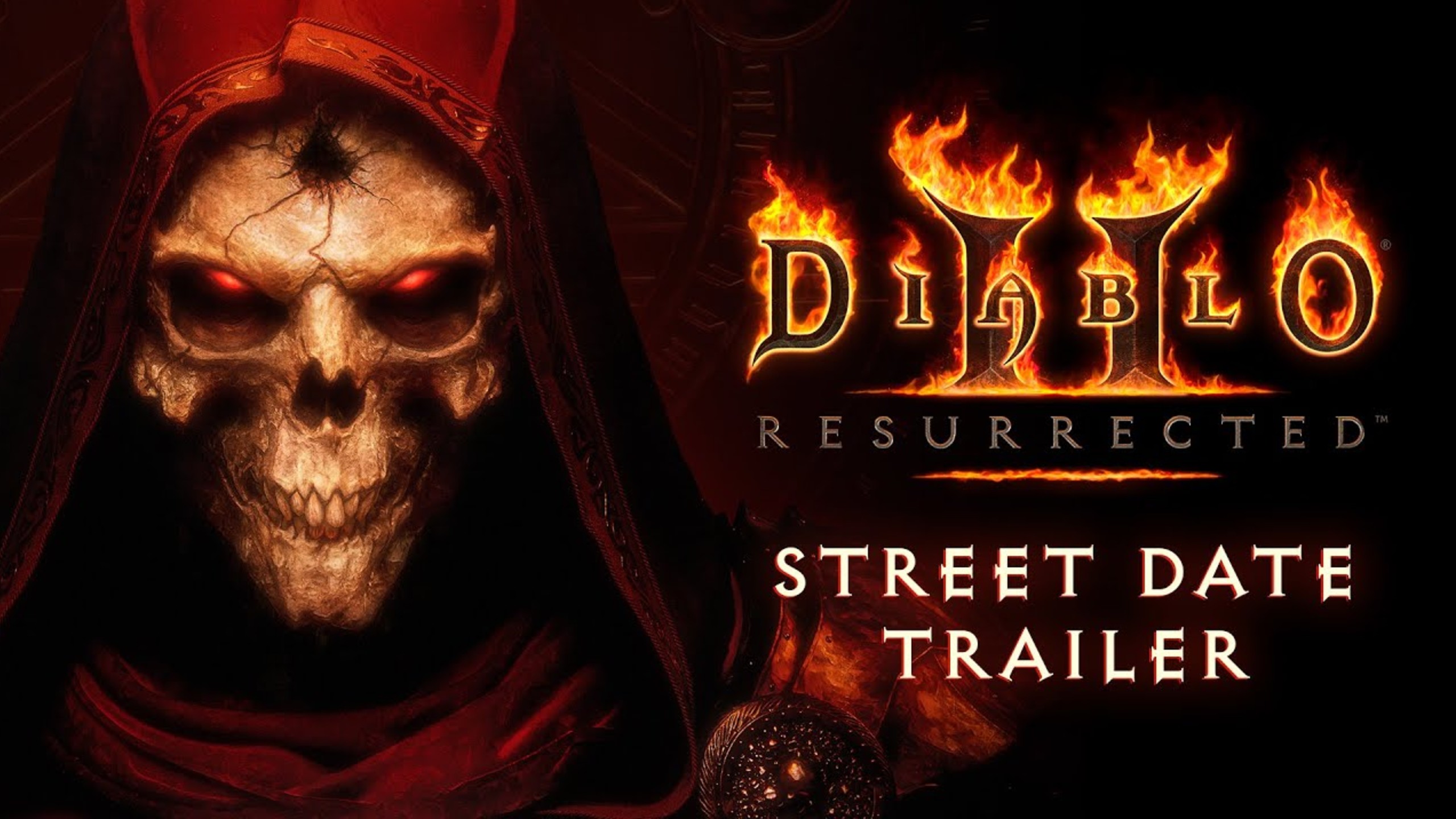 Credit: YouTube/Diablo
It feels like it has been decades since Diablo 2: Resurrected was announced at Blizzcon 2021.  In reality, it has only been a couple of months, but it really has been decades since the original Diablo 2 released.  Arguably the best entry in the franchise, fans (myself included) have hoped for a remaster.  Well, with our wish granted, I cannot wait to go up against Diablo and Baal again with 4k visuals.  We also only have to wait a couple more months to get our hands on it too.
During Microsoft's Xbox/Bethesda E3 2021 presentation, Activision Blizzard showed off some new footage and gave us an official release date.  Hopefully, it'll be enough to tide you over until its September 23rd, 2021 release date.
Within the first seconds of this new trailer, you can see that the cutscenes have been completely redone.  They look amazing, with all their gruesome detail.  This remaster will feature upgraded visuals to the actual game, but if you want to swap between the old look and the new one, it's literally with the click of a button.  Despite the visual upgrade, the core Diablo 2 gameplay from the original will remain intact and you'll have an 8-player co-op as well.
For those of you that want to try out Diablo 2: Resurrected before it releases, pre-orders are live and if you do purchase early, you will have access to the open beta.  This will give you plenty of time to get reacquainted with the world of Sanctuary.  I still need to figure out what character I'm rolling with this time.
Diablo 2: Resurrected releases for Nintendo Switch, PS4, PS5, Xbox One, Xbox Series S/X, & PC on September 23rd, 2021