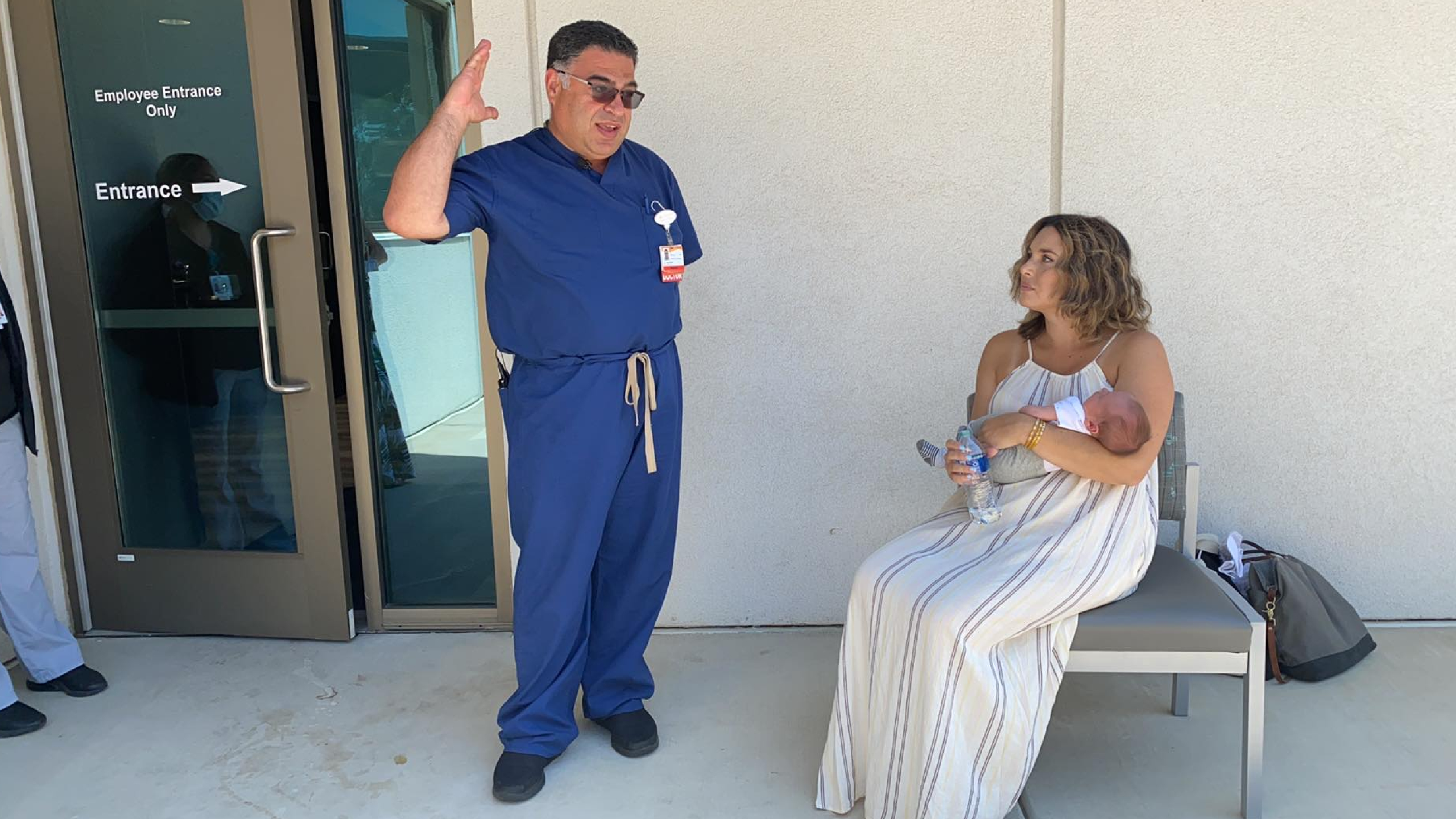 Credit: YouTube/KCRA News
A California doctor proved to be an incredible badass when he managed to deliver a baby even after a drunk driver crashed into his car, injuring him on the way to the hospital. Dr. George Alkhouri was monitoring the labor of his patient, Alyssa Stanghellini, from home when the umbilical cord became wrapped around the baby's neck. He drove to the hospital right away, knowing the delivery would have to be much earlier than planned.
On the way, his car was was smashed by a drunk driver. Alkhouri managed to crawl out of his car and call 911 to get first responders on the scene. When they arrived, the doc took off. (More accurately, a police officer let him go after the he borrowed a phone to update the nurse on what happened.)
"I wasn't thinking about the pain in my leg, or the blood on my face, or my hand," Alkhouri said. "Just, all I'm thinking, 'How am I going to get there and how I'm going to deliver this baby?'"
He had a nurse in the operating room remove shards of glass from his face while he was working on delivering the baby. He did the entire thing standing on one leg(!) because his other was hurt in the crash. Through all this, he delivered the baby safely and both mom and baby were totally fine.
Absolute legend stuff right there. Alyssa called the doc a "remarkable human being whom I can't express enough gratitude to."
Alkhouri finished the delivery and then returned to the scene of the accident to take care of business there.
"I'm so happy to see Alyssa and her baby, healthy and together," he said to the local TV station. "This gives me more push to do it again, honestly."