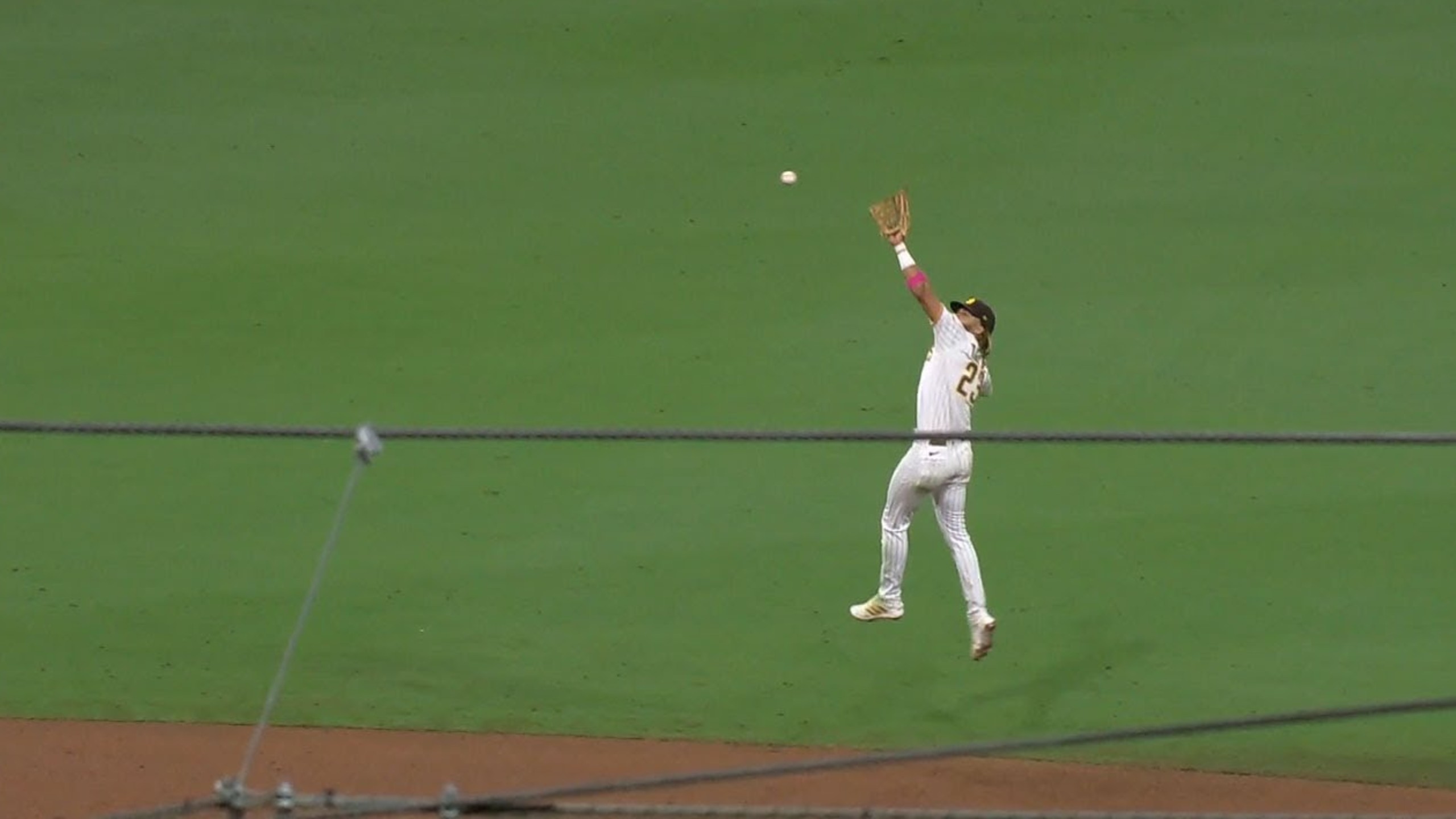 Credit: YouTube/San Diego Padres
The idea of a "double jump" has always been kind of silly, but in 1990s video games, it became a staple.  Seriously, any game that involves jumping usually has some kind of double jump or even triple jump feature.  I know it has become the norm, but even when I'm playing something like Star Wars Jedi: Fallen Order and Cal learns how to double jump, it feels ridiculous in a game that features giant space spiders and Wookies.  Yes, I laugh at the thought of a double jump being possible, but I'm totally cool with the idea of Wookies existing (space spiders not so much).
That being said, my thoughts can now be put to rest.  The double jump is apparently humanly possible.  In the video below, baseball star Fernando Tatis Jr. of the San Diego Padres pulls off what can only be described as a double jump.  The height he gets from his first jump is already amazing, but then he proceeds to kick his legs to go a bit further, and he still manages to catch the ball too.  It's pretty jaw-dropping to see in action.
This got me thinking.  Where did the double jump originate from?  After doing a bit of research, it first appeared in the 1984 Famicom (NES in Japan) game Dragon Buster.  So there you go, a little bit of trivia you can impress your friends with.  It's not as impressive as actually double-jumping in real life, but it's close enough.