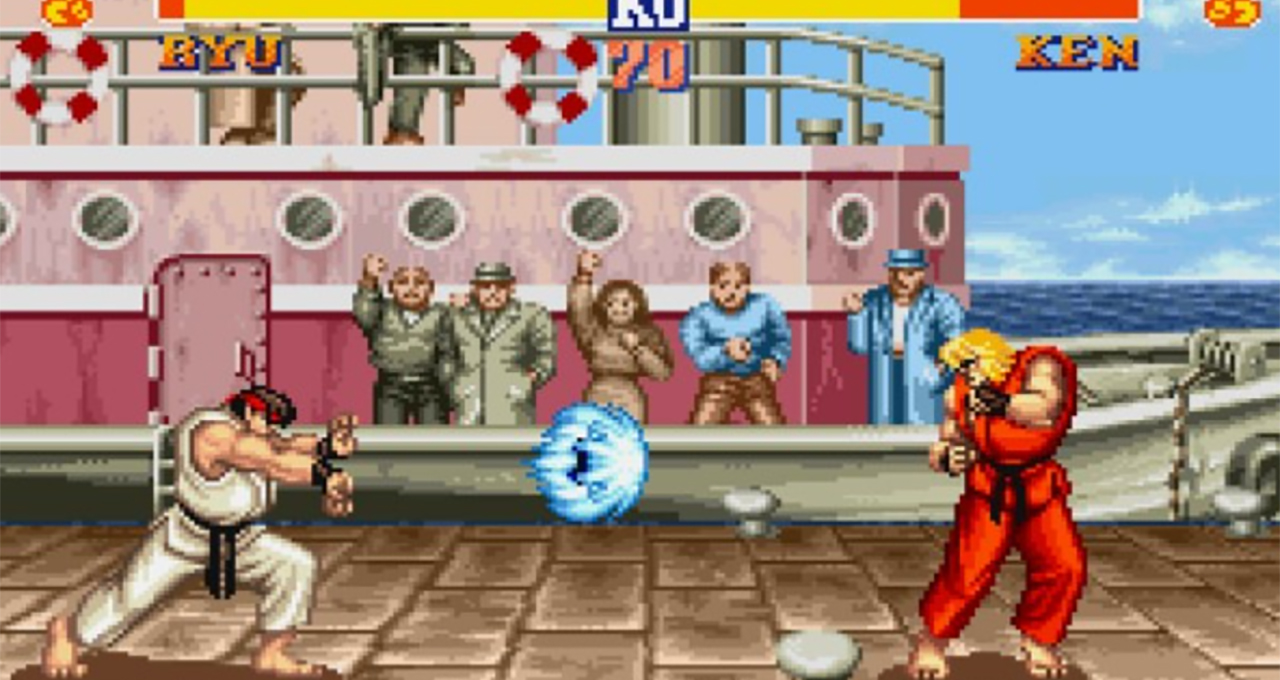 Credit: Capcom
There are few things as rewarding as sitting down in front of the TV and thoroughly destroying your kids at a video game — especially once they hit their teens and "just can't even." Yeah, yeah, it's a time to "bond" and "build connections." But it's also time to show them their old dad knows WTF is up. You can keep up in Fortnite. Sometimes you even pull off an occasional win. And, yep, sometimes they sit down to play Call of Duty with you, and you're the king. But where your gaming skills would 100-percent shine is in playing some old-school '90s video games. You know, the ones your kids probably haven't even seen. The ones they'd file under dinosaurs of Dad's era, like payphones and Blockbuster stores.
Well, they may not know the struggle of busy signals or late fees, but they're about to find out the struggle of that S Block on Tetris. Time to dust off the old gaming systems and start one of the most important lessons of your offspring's education: '90s video games.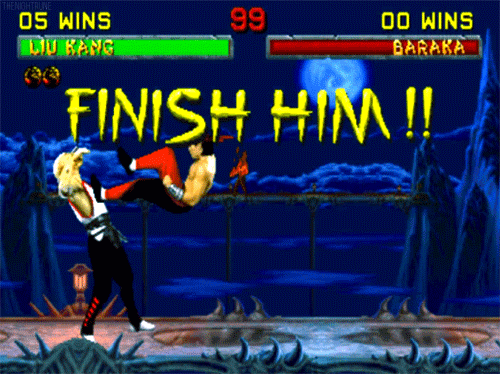 Best '90s Video Games
1. Super Mario 64
When everyone else was sticking to 2D gaming, Nintendo kicked it into 3D — and it paid off. The world is bold and enjoyable, and the Easter eggs are seemingly never-ending. Kids of all ages will still enjoy the hell out of this game, despite how awful the graphics may seem compared to modern games.
2. Street Fighter II
Ever notice that Xbox gives away a game practically every month that is set up nearly identical to Street Fighter? That's because it was wildly popular, and to this day, people are looking to cash in on the desire for quick and campy fight games. No joke, when you take inflation into account, Street Fighter II is still one of the highest-grossing video games in the world.
3. Mortal Kombat
We obviously can't mention SFII without mentioning Mortal Kombat. At the time, the graphics caused a ton of backlash from concerned parents. That, of course, only made kids want it more. Mortal Kombat had staying power, too, thanks to its explosive finishing moves and catchy final cheer. Raise your hand if you still yell, "Finish him!" at random moments. Us, too.
4. Super Mario World
Have you ever really gamed if you haven't rescued Princess Peach a few times? Released in 1990, this game had major staying power thanks to Nintendo's choice to add multiple completion and win strategies to the levels.
5. The Legend of Zelda: Ocarina of Time
This one hit late, in 1998, but we're still talking about it. Everyone on the planet knows who Link is… even if they still call him Zelda. And, honestly, it's probably because of this very game release. The added mind-bending puzzles and solid soundtrack helped seal the deal on this game's long-lasting popularity. Check out a recent fan remake made in Real Engine 4.
6. GoldenEye 007
GoldenEye branched out considerably from other popular games of its time. It took a step back from the fantastical and landed in the realistic. Or at least as realistic as one can be while pretending to be James Bond in stealth mode. It marked the beginning of well-done and enjoyable first-person shooter games.
7. Sonic The Hedgehog 2
This bright and loud thrasher hit in 1992, but we played it long after. Part of the magic? It's crazy fun and challenging without being unbeatable. Your kids probably know who Sonic is, thanks to his long-lasting appeal (and the recent Sonic movie). But, trust, they've never seen him like this.
8. Tomb Raider
We know why you liked this game in middle school. We get it because we dug it for the same reasons. But compared to what your kids are seeing these days, Lara Croft could feel pretty basic. Having said that, Tomb Raider is a truly solid game full of intrigue, adventure, and action. It also marked the first time a female was a main, controllable character in a video game. So, yeah, it still deserves a spot in the canon of top '90s video games.
9. Banjo-Kazooie
In this classic 1998 game, a bear named Banjo and a sassy bird named Kazooie, embark on a mission to rescue Banjo's sister, Tooty. After she is kidnapped by an evil witch named Gruntilda, the duo must travel and fight their way through the witch's lair. There are several worlds and challenges that keep this game exciting and fun to the end.
10.

Doom
Doom was a terrifying and exhilarating video game. Players play as Doomguy and fight their way through nine levels of hell raising demons. It was released in 1993 and allowed players to take part as first-person shooters. And if you loved Doom, you probably had the updated version too: The Ultimate Doom. It was one of the first video games to use 3D graphics, which worked perfectly for such a freaky game.
11. Tarzan
This game was released on the edge of 1999 but was just as mind-busting and impressive as the ones listed above. Although the game was developed after the 1999 film, whether you watched Tarzan, it was still an exciting jungle game to play. This game allows you to explore the jungle as Tarzan, an orphaned kid raised in Africa by gorillas. You face digital battles and go on different adventures. Players start from his childhood up until his adulthood.