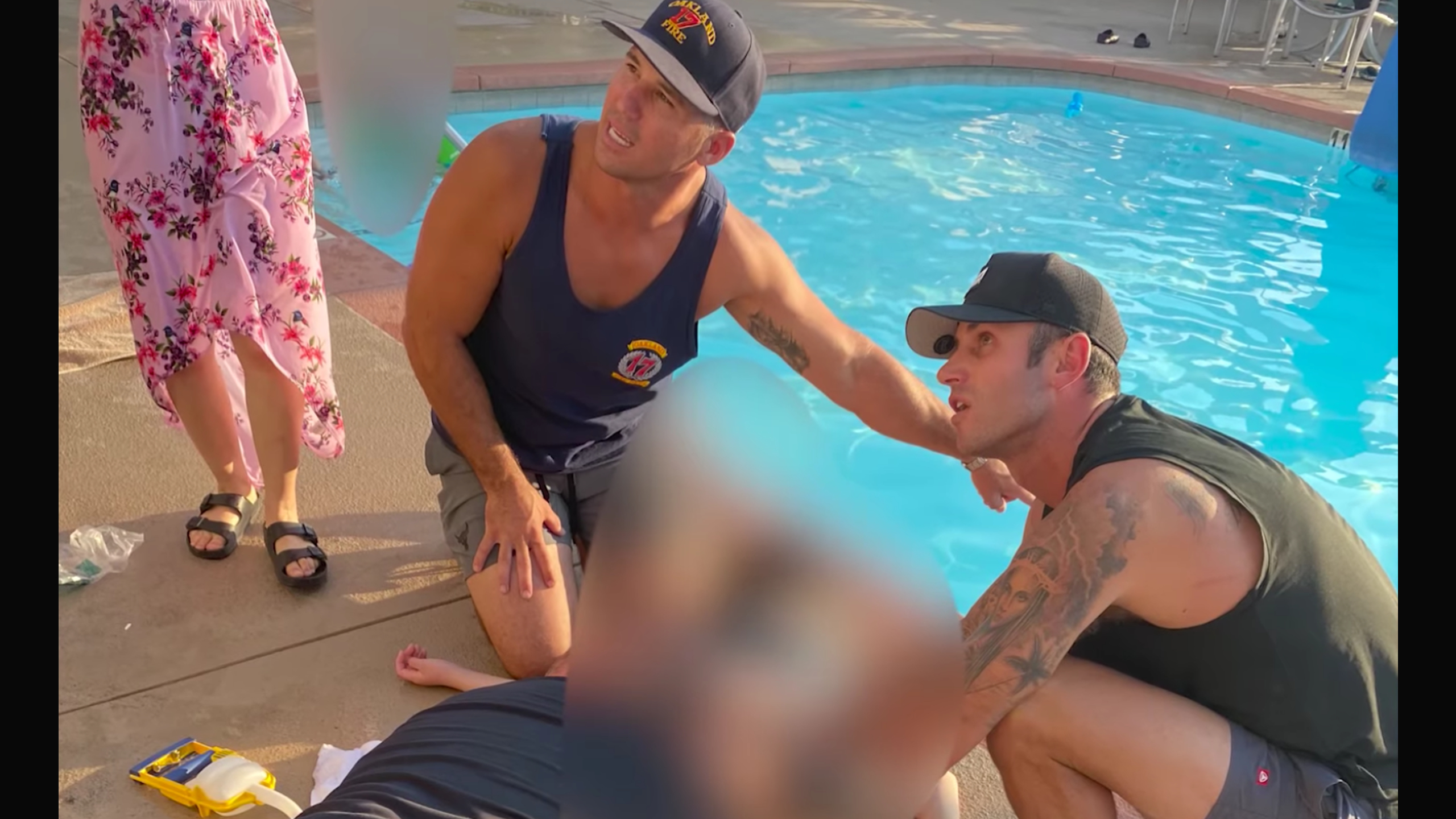 Credit: Facebook/CALFIREButteCo
A group of paramedics staying at a California hotel while dispatched to aid in wildfire fighting efforts had to jump into life-saving mode even off the clock. Thankfully their quick reflexes and skill saved a 10-year-old boy who was drowning in the hotel pool. Two of the first responders, Jarred Neal and Tom Schwedhelm, were staying at the hotel while helping fight the devastating California Dixie fire. Remarkably, they heard a mother's screams after she found her child was unresponsive in the pool.
"We know what that means, it's time to work," Neal said in a video the fire department shared on social media. "We jumped the fence, we don't have time to use key cards."
They found the boy had no pulse and wasn't breathing, and began CPR immediately. They were able to successfully resuscitate the child before the ambulance arrived to take him to the hospital. They knew he was going to be OK when he sat up and started crying.
"It's funny, as paramedics when kids cry, that's good, it means they have an airway," Schwedhelm said.
Neal said they were at the right place at the right time, but as a dad himself, he couldn't help but think about his own kids in the moment.
"I have four. It's hard not to look at a kid and go, 'hey, this could be my kid,'" he said, choking back tears. "For us, being in the right spot in the right time…these are the ones that you will remember for 25, 30 years."
No one is more grateful they were there than the boy's mom, and it says a lot about first responders that they know they are always on the job, even when they're technically not.