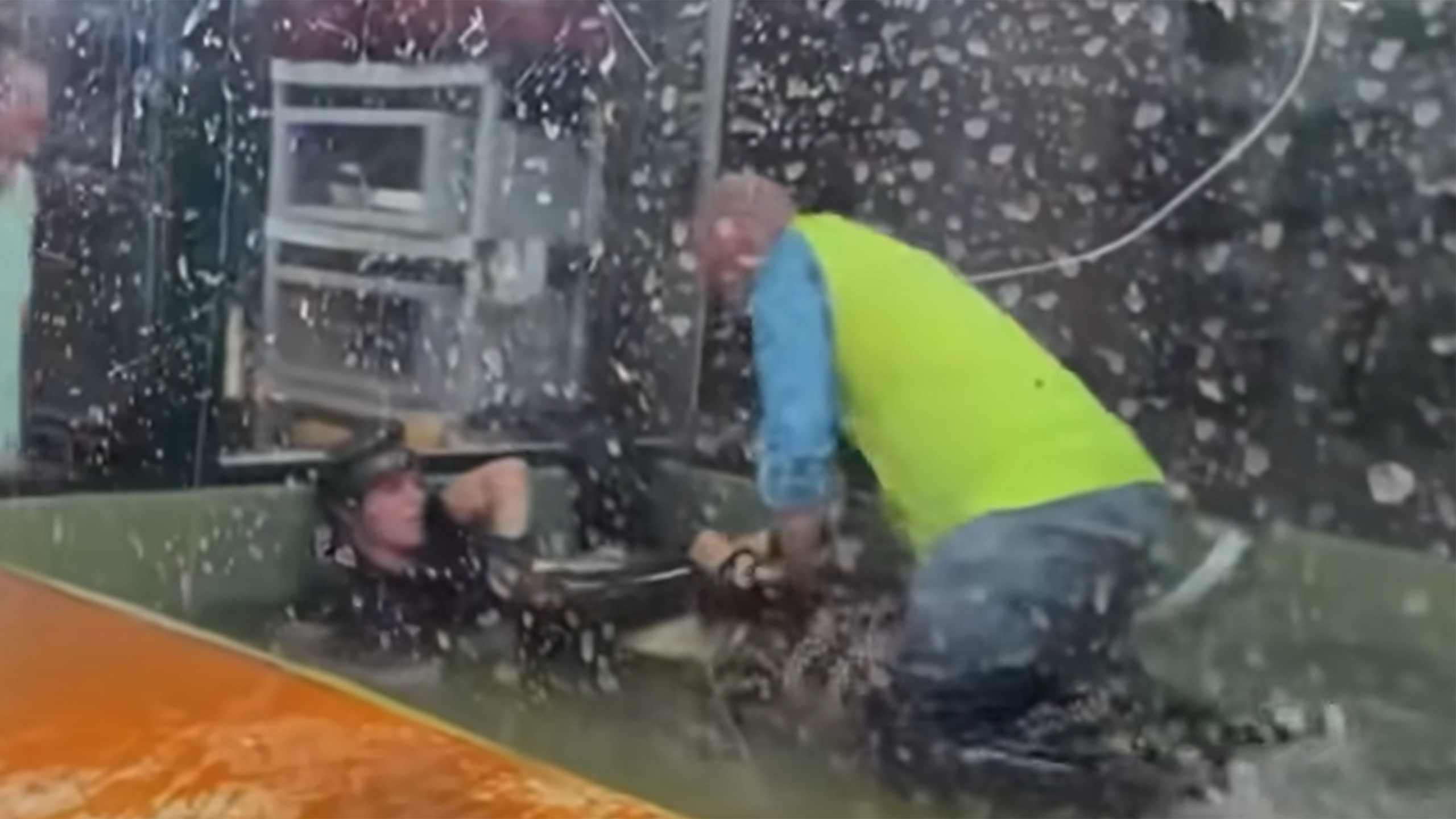 A 5-year-old's birthday party was even crazier than most sugar-fueled toddler fests when an animal trainer got attacked by an 8-foot alligator she was feeding. And if it wasn't for a heroic dad, the trainer could've lost her arm…or worse.
Animal trainer Lindsay Bull was putting on a show for the birthday party, a typical routine from the Scales and Tails organization when she was attacked by the gator. She noticed he was being aggressive, so she pushed him back, which is something she said she's done "lots of times." And then he chomped down on her hand. Bull jumped into the enclosure so the gator couldn't drag her and she immediately tried to wrap her legs around the gator.
That's when a bystander jumped in to save her. Utah dad Donnie Wiseman went from spectator to gator wrestler in a flash and actions helped Bull save her hand, possibly her life.
The video is WILD.
The organization said his actions "probably saved her life." Owner Shane Richins said, "We never expect someone to jump in like that, we're super grateful."
Wiseman sitting on the gator allowed Bull to get her hand out of his jaws. A nurse at the party administered first aid until an ambulance arrived. Bull said on Facebook she is doing well and may even get full use of her hand again. She also said it wasn't the gator's fault, and that she was "much more at fault." The organization said Darth Gator will not be harmed, as he was just acting like a wild animal.
That does check out on some level, the gator was named "Darth Gator", so of course, he tried to take someone's hand off. A turn to the dark side is in his nature.
But thanks to a dad with balls of steel, that 5-year-old won't be scarred for life.