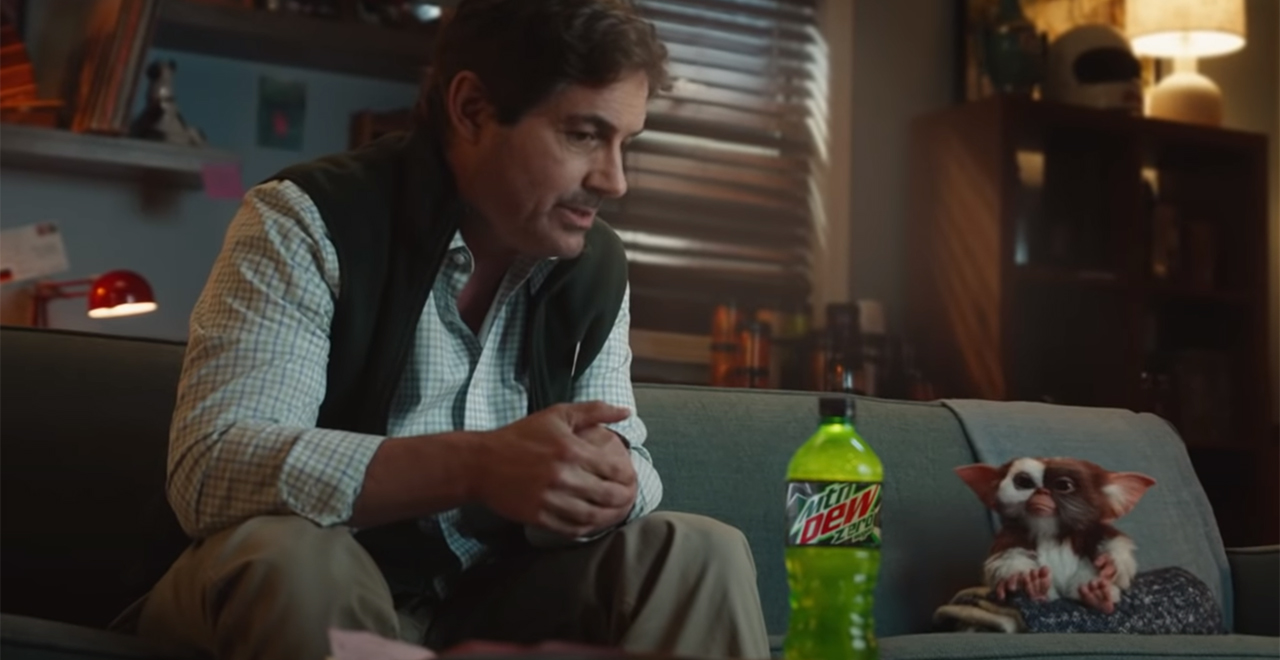 Credit: YouTube/Mountain Dew
For all the debate about whether or not Die Hard is a Christmas movie, no one ever really questions another 80s classic that doesn't exactly fit the mold: Gremlins.
Yes, it takes place at Christmas and Gizmo is actually a Christmas gift, but the rampage that ensues once Gizmo gets wet and his "friends" are fed after midnight is just about as Christmasy as a bunch of Eurotrash thieves blowing up an office building to abscond with bearer bonds. Which is to say: not Christmasy at all.
Nevertheless, Gremlins is beloved by many, as much for its horror-adjacent vibes and bizarre 80s humor (the scene in the bar, with the Gremlins partying and wreaking havoc, is as 80s as it gets) as for its adorable Mogwai. The sequel is a little less mainstream, foregoing the horror for zany comedy with a wild collection of Gremlins of all kinds. It didn't do well in theaters, which kind of made a third movie impossible – but not in commercial form!
Mountain Dew has resurrected Gizmo, as well as his owner, in a new ad that features original star Zach Galligan (Fright Night what!) reuniting to promote MTN DEW Zero Sugar. Turns out Billy had a daughter, and she has a Mogwai of her own. And some attitude to boot.
Check it out, and let us know if it's "just as good as the original!"