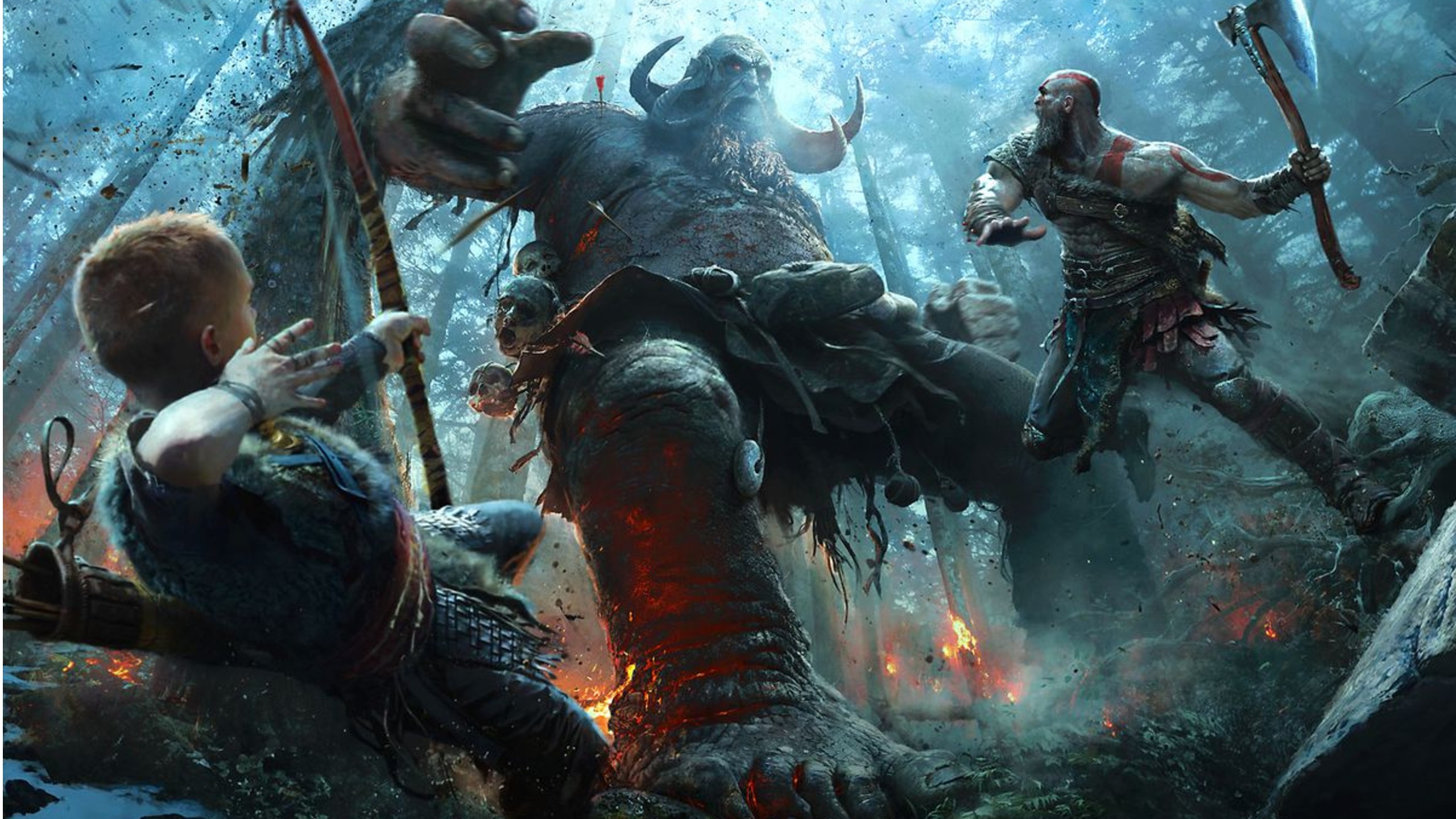 Credit: Sony
It looks like we're going to have to wait a bit longer for the return of Kratos.
In a Playstation Blog Q&A, Head of Playstation Studios Hermen Hulst discussed the future of the company. Hulst also broke the news to fans that they would have to wait until 2022 to play the next God of War installment.
"And for God of War, the project started a little later. So we've made the decision to push that game out to next year, to ensure that Santa Monica Studio can deliver the amazing God of War game that we all want to play. With these things, something's gotta give. It cannot be the quality of our titles, and it surely won't be the health or the wellbeing of our amazing team."
Obviously, the pandemic has caused hurdles for everyone, game developers included. God of War: Ragnarok developer Santa Monica Studio also made the announcement in a Twitter post, mentioning that they want to deliver an incredible experience while not sacrificing the safety and well-being of their team. The delay was the best way to deal with the situation.
— Santa Monica Studio Is Hiring (@SonySantaMonica) June 2, 2021
What's interesting though is that God of War: Ragnarok was thought to be a PS5 exclusive when it was announced, but that's now not the case. Hulst continued by explaining how important it was that Sony did not abandon the more than 110 million PS4 owners.
"You can't build a community of over 110 million PS4 owners and then just walk away from it, right? I think that'd be bad news for fans of PS4, and frankly not very good business. Where it makes sense to develop a title for both PS4 and PS5 — for Horizon Forbidden West, the next God of War, GT7 — we'll continue looking at that. And if PS4 owners want to play that game, then they can. If they want to go on and play the PS5 version, that game will be there for them."
Originally announced before the PS5 released in 2020, fans were stoked for a new entry in the series. God of War was one of the absolute best games of 2018 and the thought of a next-gen sequel coming out within the first year of the PS5's release was just too good to be true. While this delay might not be the greatest, with the extra time, I think Kratos and Atreus' next adventure is going to be well worth the wait. We've also got plenty of other upcoming Playstation game releases like Horizon Forbidden West to keep us busy until then.