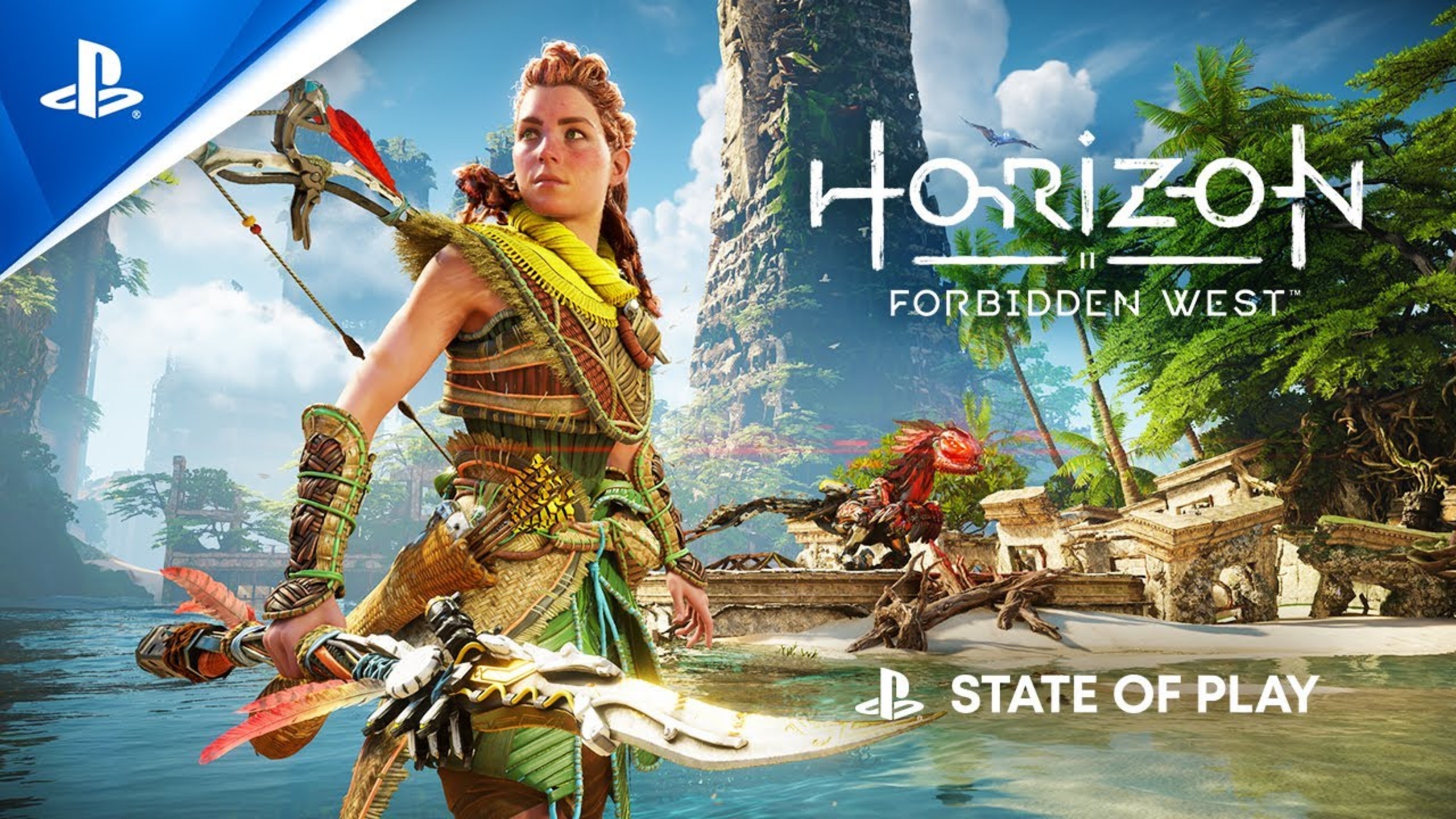 Credit: YouTube/Playstation
During a recent 'State of Play' Livestream, Sony and developer Guerilla Games (Killzone) unveiled some brand new footage for their upcoming PS4/PS5 exclusive 'Horizon Forbidden West'.
For those of you that don't know, Horizon Forbidden West is the sequel to 2017's Horizon Zero Dawn, and it looks amazing running on the PS5's new hardware.  Don't just take my word for it though.  Check out the 14 minutes of new gameplay for yourself down below.
I still can't believe I'm watching actual gameplay.  It honestly looks incredible in motion.  This sequel looks to feature the same archery-based combat that made the first game such a standout, but Aloy has some new tricks as well.  She's got a glider and can now swim underwater to escape or get the jump on her enemies.  While the game is releasing on both the PS4 and PS5, the PS5 version will take advantage of the Dualsense's unique features, allowing players to feel elements like the resistance of the bowstring as Aloy draws it back before firing.
Horizon Zero Dawn was a nice surprise when it first launched on PS4 back in 2017.  You took on the role of Aloy, a young hunter in a post-apocalyptic Earth ruled by robotic animals.  The game featured a giant world for you to explore, with numerous side-quests to complete on top of the main story.  It also featured some great combat.  With your bow equipped, you could slow down time and pick off these creatures by targeting their weak points.  It was extremely satisfying and it made you feel like a total badass.  All of what made the original so great looks to be cranked up to 11 in the sequel.
Unfortunately, we still don't know a release date, but Horizon Forbidden West is shaping up to be something pretty amazing and worthy of the original.  I can't wait.  I'm on the hype train to hypeville.