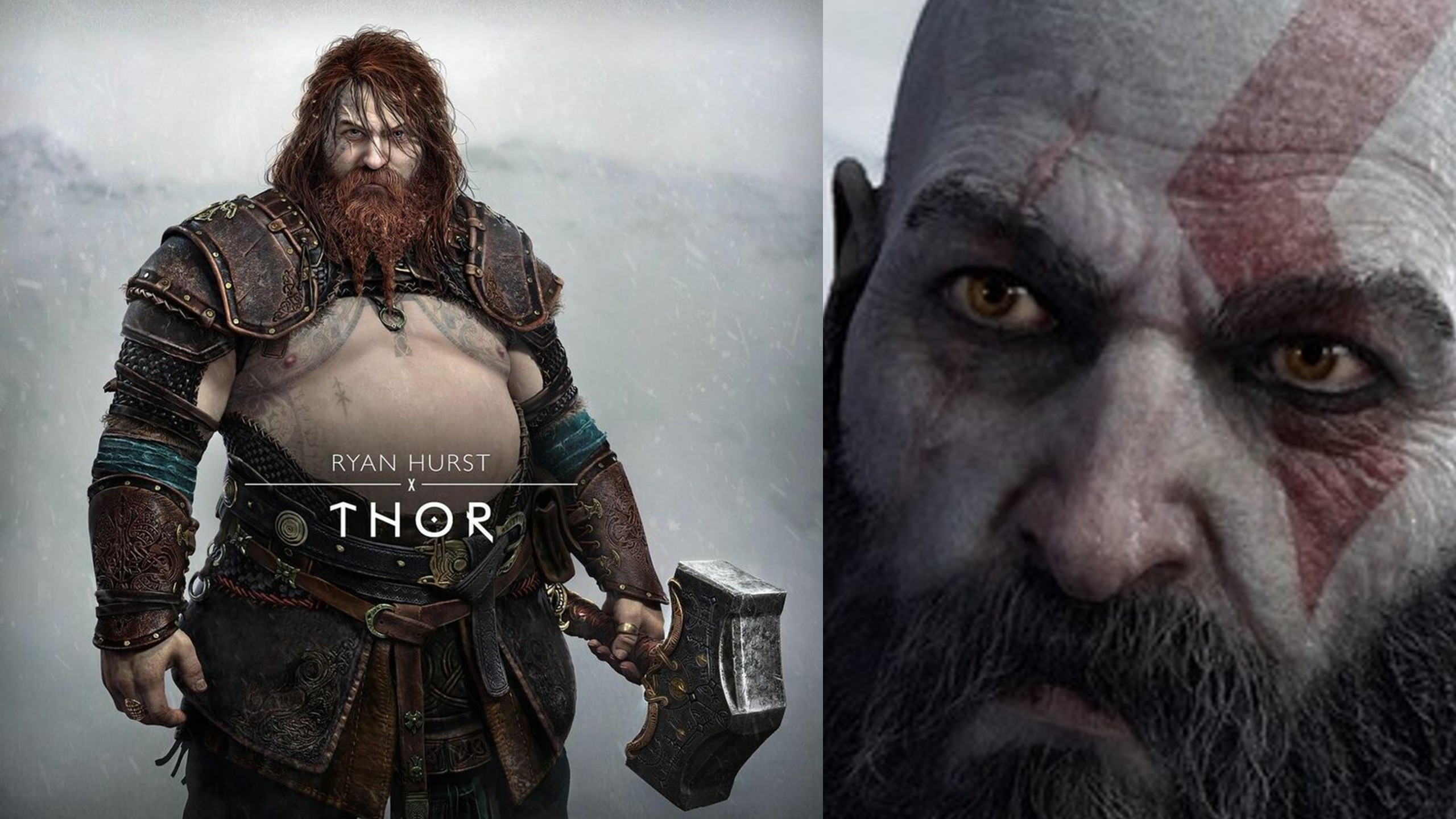 Credit: Sony Interactive Entertainment
Since the first character art for God of War: Ragnarok was released, the character Thor (who will be played by Sons of Anarchy's Ryan Hurst) has been under scrutiny. After years of watching Chris Hemsworth play the MCU version of the God of Thunder, I guess everyone was expecting some chiseled dude to show up to fight Kratos in the anticipated sequel. But British powerlifting champion Darren McCormac has shared his insights on Thor's appearance in Ragnarok, saying Thor's bulk is indicative of just how strong he is.
"Like it or not, God of War's Thor is the peak of male performance," McCormac told The Sixth Axis. " As a strength athlete, there is a correlation between bulk and strength. In powerlifting, the most competitive classes are the under 100kg and under 110kg–guys who are lifting multiple times their own bodyweight. They won't be tall, they'll be bulky." In terms of Norse mythology, this depiction of Thor in God of War: Ragnarok is considered accurate. Sure, Hemsworth is going to look great in Thor: Love and Thunder, but give me back the Thor from Avengers: Endgame.
Finally, McCormac goes on to say, "Not all these guys will have abs, far from it. They'll have a layer of lard over it, a power belly. Any old fool can get abs–yes I am looking at you, Mr. Hemsworth–but a power belly and big traps (the muscles either side of your neck) are the sign of a bloody strong man."
You hear that? Any old fool can get abs! I'm going to start referring to my belly as a "power belly". As long as the heaviest thing I'm lifting are the groceries, none shall question my epic strength.