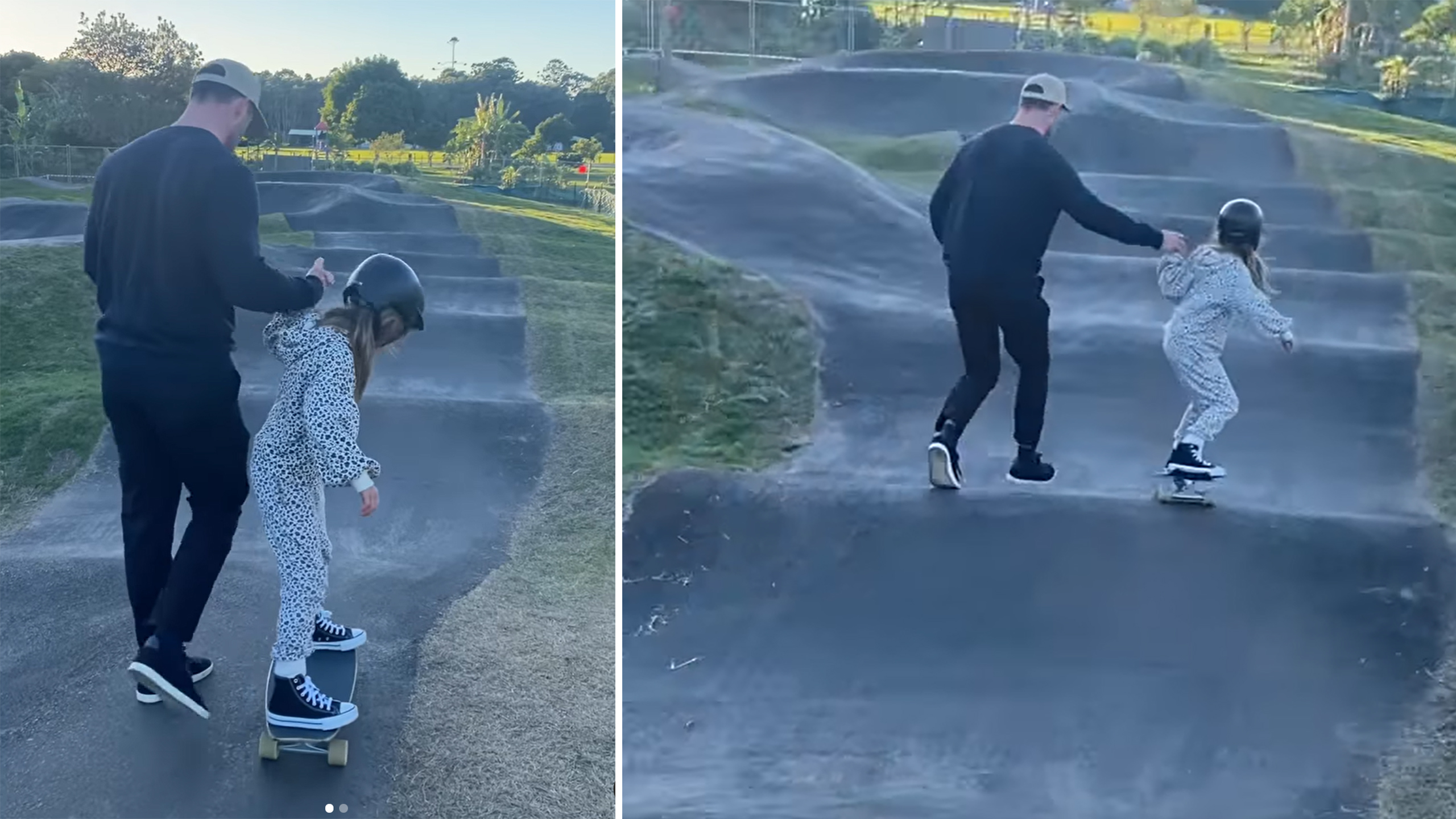 Credit: Instagram/chrishemsworth
Most people cannot relate to Chris Hemsworth. The guy was already big as Thor but seemed to get more and more jacked as the Avengers movies themselves got bigger and bigger. But, dads CAN relate to the superhero when it comes to how he plays with his kids. In a video Hemsworth posted this summer, he's sharing the "ultimate family workout" he created. And it's one most dads are familiar with.
In the clip, his 9-year-old daughter is on a skateboard, preparing to tackle a hilly park. And Hemsworth is right next to her, holding her hand. And then we get to the "family" part of the workout, as she takes off on her wheels and her dad sprints next to her, never letting up that grip on her hand. It's a sweet video of the superhero trying to be a super dad, showing his hustle to make sure his little girl doesn't get hurt while trying something hard and new.
View this post on Instagram
Girl Dad Ryan Reynolds commented on Hemsworth's post, writing "I know that workout!"
Most dads have been there before. OK, maybe not specifically in that park, but just about every dad has done the sprint behind the bike while your kid learns how to ride without training wheels before. And just about every dad can tell you that 'workout' is much more intense for them than it is for their child.
The same goes for every walk to the park, where your kid gets "too tired to walk" as soon as you're at the maximum distance from your house.
As dads encourage their kids to try new things, there's usually a "family workout' involved in one way or another. There's no cardio for a dad quite like sprinting next to your child, making sure they're gonna be OK while trying to gauge when you can let them go on their own.
And those are the workouts you remember. Because eventually, they'll get old and those dad "workouts" are mostly spent behind the wheel, ferrying kids off to activities or friends' houses. And you'll miss those days you spent sprinting behind a bike or carrying someone back from a walk.