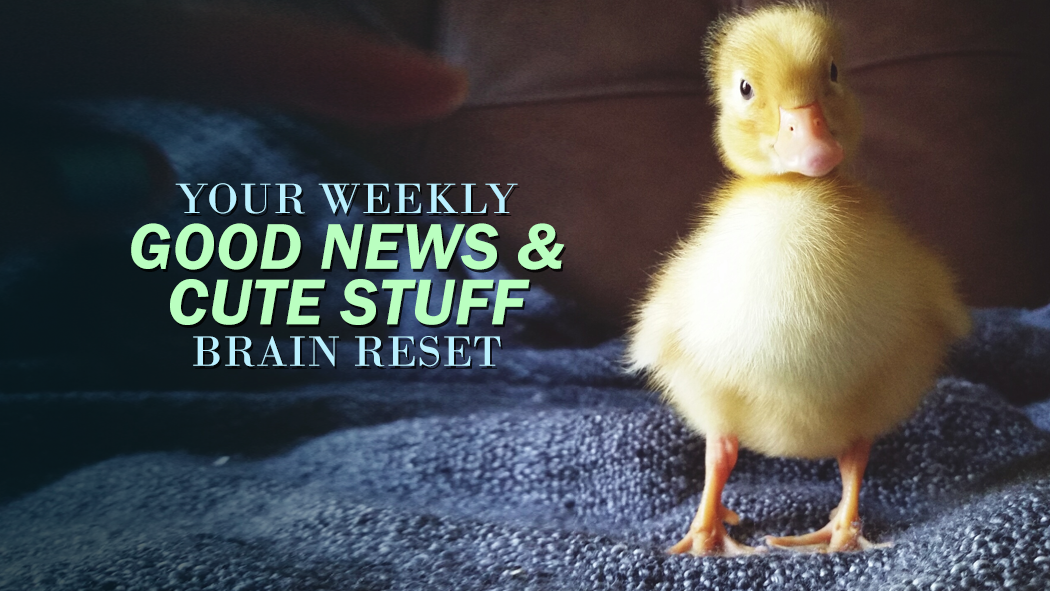 Credit: Getty / Emerson Brooks / EyeEm
Another week of the pandemic in the books, another fingernail ravaged. These are tense, uncertain times we live, and it's of the utmost importance we're doing routine maintenance on our mental and emotional well-being. That's why each week, we like to round up all the good news, comforting facts, and pink puppy bellies we can find to offer as a reminder that there's so much in life worth hanging around for.
Consider it your weekly brain reset. Clearing your brain's recent browser history. An emotional palate cleanser, if you will.
Here… we… go…
Did you see the Reddit thread where everyone shared the most comforting fact they knew? Some of the most comforting include the fact that crows and ravens LOVE playing in the snow…
…blood donors in Sweden and Australia get text alerts when their blood is used to help someone…
…and all the sweaters Mr. Roger's wore on camera were knitted by his dear mother!
Did you see this dad who's been writing eye roll-worthy dad jokes on a white board for everyone to see? Thank goodness for dudes like him!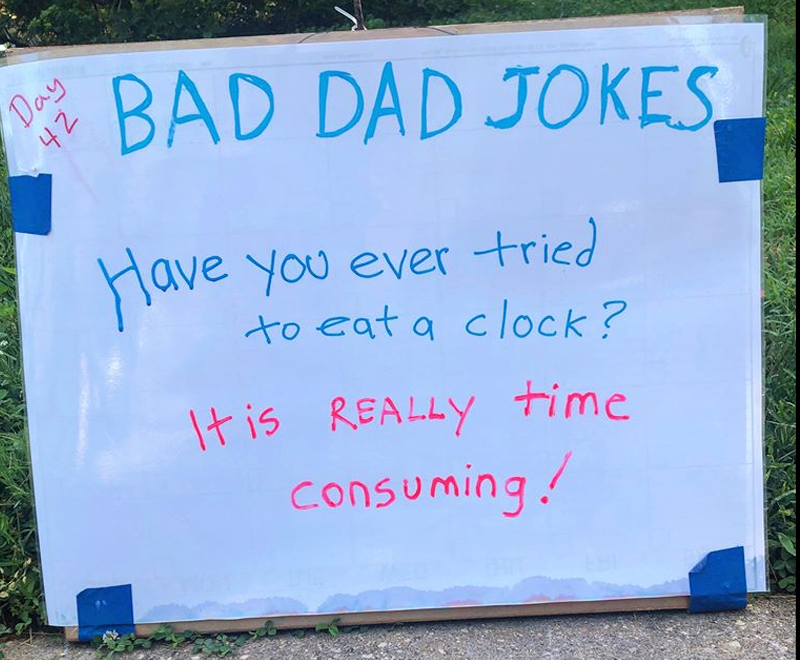 Hey! Did you see this Twitter thread of precious baby animals? Because I've already went back for seconds!
The world is a bit chaotic so here is a thread of cute baby animals 🥰 pic.twitter.com/eOnaqPd8gH

— Clowning 🤡 23rd July (@watergoldensuga) June 27, 2020
Did you hear we're getting an 11th season of Curb Your Enthusiasm! Prett-ay, prett-ay, prett-ay good!
Oh, and Beavis & Butt-head is coming back also! And they're dads! Which means they finally scored!
Need even more stuff to look forward to? Try this on for size: a Transformer made out of the DeLorean from Back to the Future. And they named it GIGAWATT. I know what I want for my next birthday!
And just for good measure, one more comforting fact from Reddit!

Aaaaaaand done. How do you feel? Re-calibrated? Hopefully, that was a nice breather from your regularly scheduled line graph-induced worry sesh. It's healthy to periodically clean out the anxiety gunk and depression residue from your brain, so we hope this gave you a few reasons to smile and a few things to look forward to.
Stay safe and healthy, and remember: eight glasses of water means eight glasses of water!