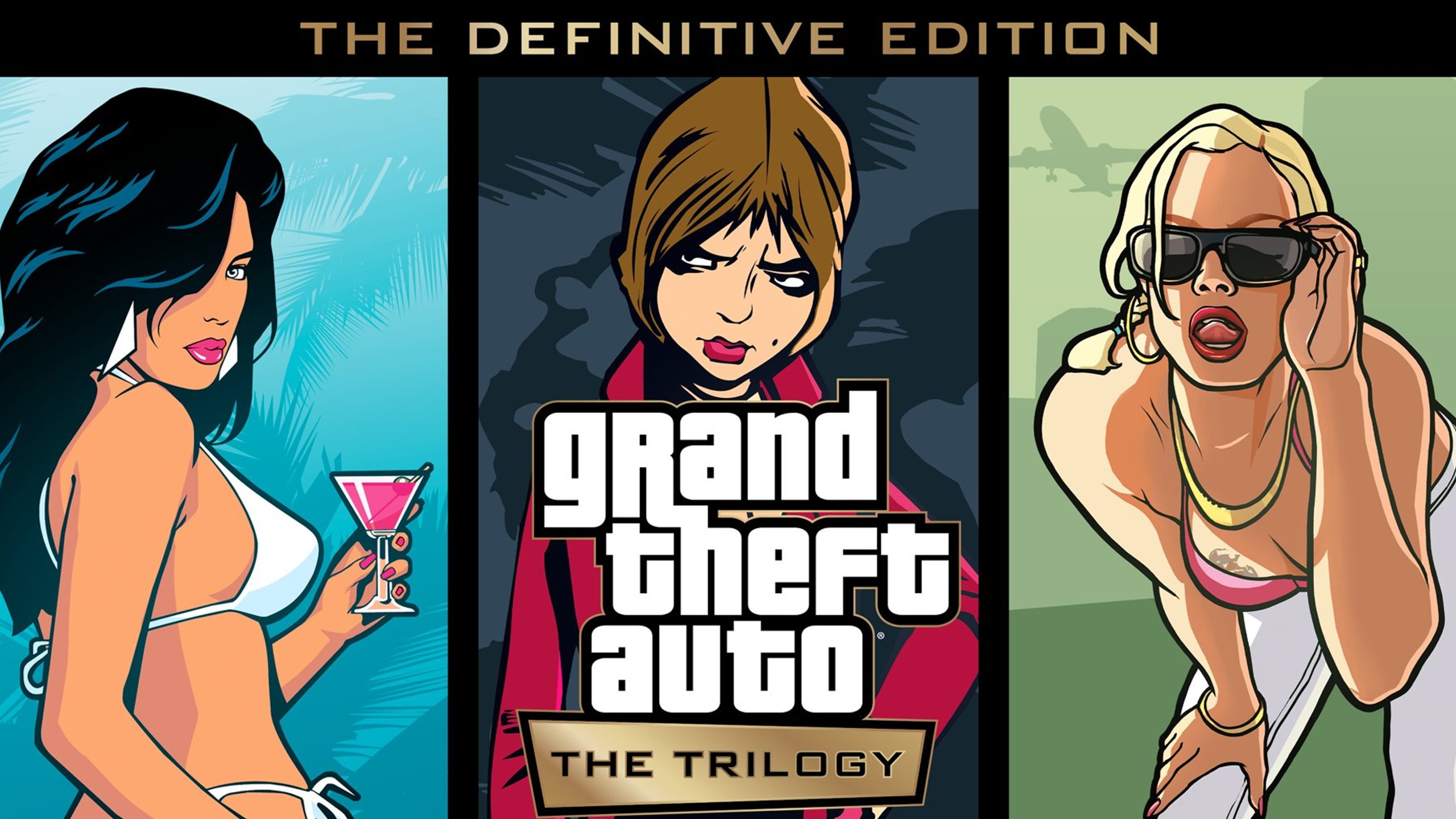 Credit: Twitter/Rockstar Games
Finally! We've been hearing rumors from everyone but Rockstar Games themselves for the past couple of months concerning upcoming remastered versions of the Grand Theft Auto Trilogy featuring GTA 3, GTA: Vice City, & GTA: San Andreas. It was pretty much all but confirmed, so fans have been eagerly awaiting news to find out when they could be heading back to Liberty City, Vice City, and San Andreas. Now we've got the official word, and the title is a mouthful.
Rockstar Games finally announced today that 'Grand Theft Auto: The Trilogy – The Definitive Edition' will feature updated versions of the classics and will release on PS4, PS5, Xbox One, Xbox Series S/X, Nintendo Switch, and PC (via the Rockstar Games Launcher) sometime later this year. Rockstar even extended a thank you to everyone who has played and supported the games for the past two decades. Man, that makes me feel old.
In honor of the upcoming anniversary, today we are excited to announce that all three games will be coming to current generation platforms later this year in Grand Theft Auto: The Trilogy – The Definitive Edition: https://t.co/cMNwlfj3R5 pic.twitter.com/RrbCl1EWLx

— Rockstar Games (@RockstarGames) October 8, 2021
According to the press release, all three games "will feature across-the-board upgrades including graphical improvements and modern gameplay enhancements for all three titles, while still maintaining the classic look and feel of the originals." We'll hopefully find out more details in the next weeks, and Rockstar hasn't confirmed if the games will be released as a single cohesive package or as individual titles, or even both. I previously said before that I'd be totally down with just buying them together because they're great.
Rockstar also mentioned that as part of the 20th-anniversary celebration for GTA 3, there will be all sorts of "special gear to collect in Grand Theft Auto Online throughout upcoming events this Fall, including commemorative clothing and liveries."
Unfortunately, we didn't get a trailer or anything to really see these upgrades in action, but it's nice to finally know these remastered versions are coming. It'll keep us busy until Grand Theft Auto 6 arrives, and they should be here just in time for Christmas too!