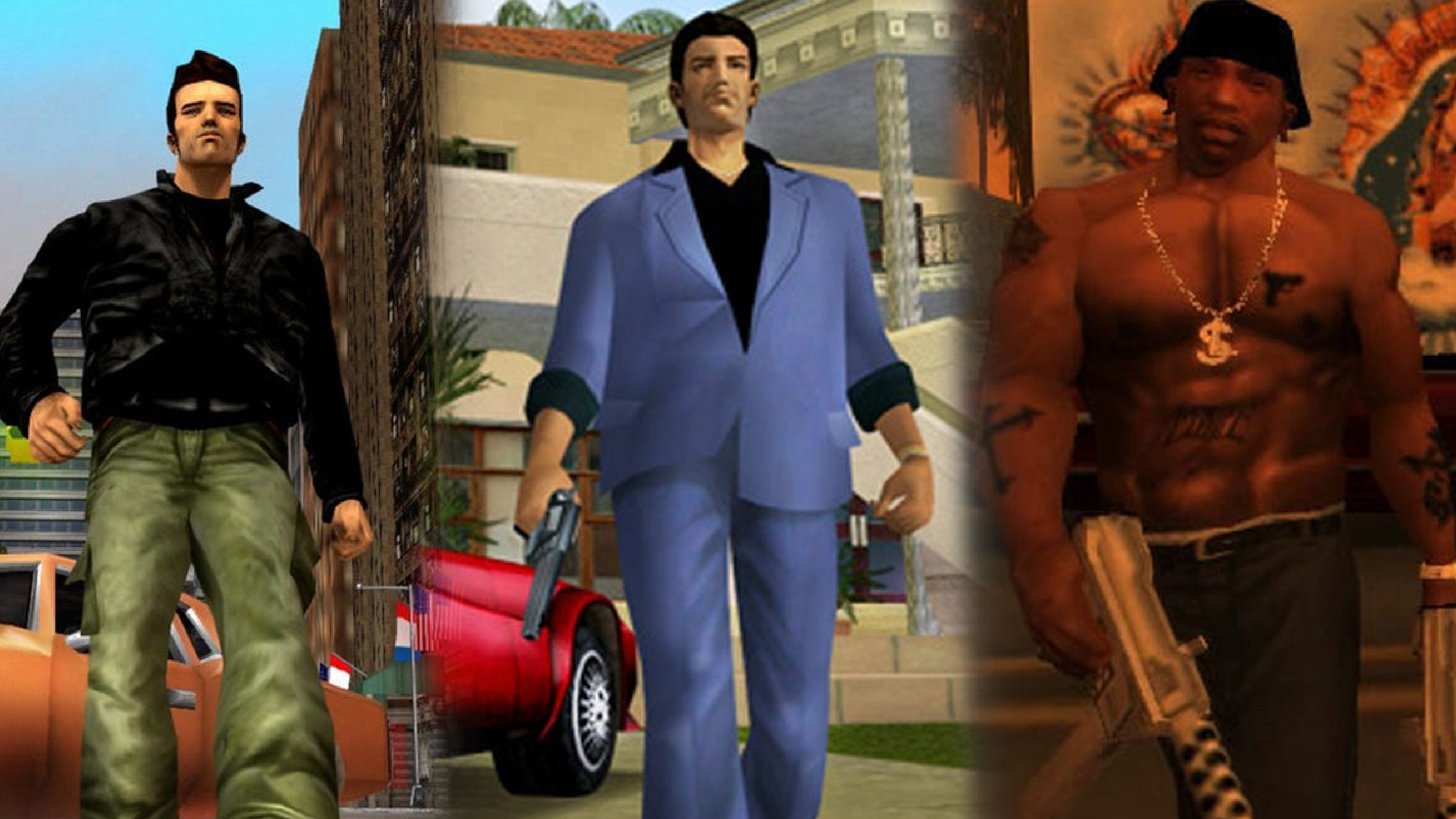 Credit: Kotaku/Rockstar Games
There's major news on the Grand Theft Auto front, although it may not be the news some fans were waiting for. While there's nothing new on the GTA 6 front, a lot of gamers will be excited to learn a trio of classic GTA titles are getting remastered and coming to multiple platforms for the first time.
Rockstar Games is remastering some of the iconic titles in the franchise, and GTA 3, Vice City, and San Andreas will be coming to Playstation 5 and Xbox (woohoo), and also to Nintendo Switch (whoa).
The remastered trilogy has been a rumor, bouncing around various fan forums and Reddit threads. And now, it's going to be a real thing, according to a report in Kotaku (by someone with a pretty good track record).
The GTA Remastered Trilogy Appears To Be Real, And Coming To Switch https://t.co/NXOMmNxn6G pic.twitter.com/izcSNQsfnd

— Kotaku (@Kotaku) August 12, 2021
The games will be remastered using the Unreal Engine and will have some new graphics, but also some old graphics to keep the feel of the originals. The UI is getting an upgrade too, of course, but is reportedly keeping the same style. The PS 2 games are getting a big makeover, and while the details of when the rollout is happening are still vague, they are bound to inject some new life and fervor into the franchise, especially for the Xbox and Switch fans out there.
The originals sold tens of millions of copies, and some industry insiders think this could add a sizable number to those bottom lines if offered as a stand-alone release. Next year won't be bringing a new GTA game, but it will be bringing some updated versions to many who missed out on the magic the first time around.