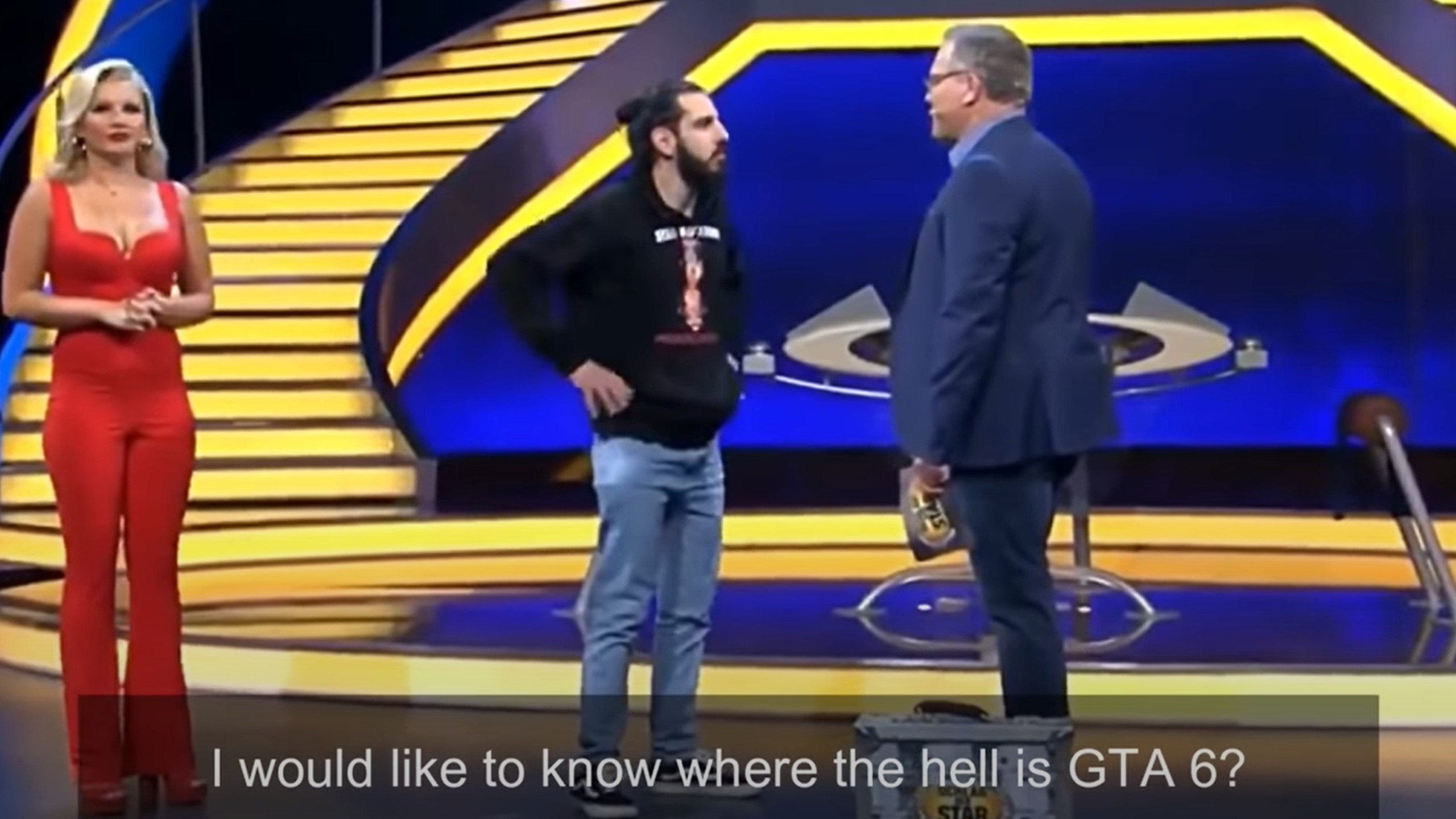 Credit: Youtube/Games4Nerds
Everyone wants to know where Grand Theft Auto 6 is.  It has been 8 years since GTA 5 was released and fans are eagerly anticipating the next installment.  The anticipation has become so bad in fact, that we now have people asking game show hosts where it is.
According to PC Gamer, a man ran on-stage during the German game show 'Schlag en Star' (Beat the Star) to ask host Alexander Duszat and reality TV star Evelyn Burdecki the absolutely essential question that is on everyone's minds these days:  Where is Grand Theft Auto 6?
Host Duszat didn't have an answer (probably because he doesn't work for Rockstar) so he simply replied "No I don't have to do that, I haven't even finished GTA 5 yet."  To that I say, Duszat you've had since 2013 to beat the game!  If Rockstar is postponing the release of GTA 6 because of you, at this rate we'll never see it come out.  Shame on you.
Honestly, who knows when we'll see it come out.  We've been hearing rumors for years, and Grand Theft Auto 6 has become a myth, just like The Elder Scrolls 6 has.  Since its release, Grand Theft Auto 5 has been released on everything, just like Skyrim has.  Hopefully, Rockstar and Bethesda aren't planning on releasing their next games at the same time.  I really don't have enough free time for two juggernaut open-world games released side by side.  Oh well, nothing to worry about right now.  In the meantime, we'll have the Remastered Grand Theft Auto Trilogy releasing very soon to keep us busy.