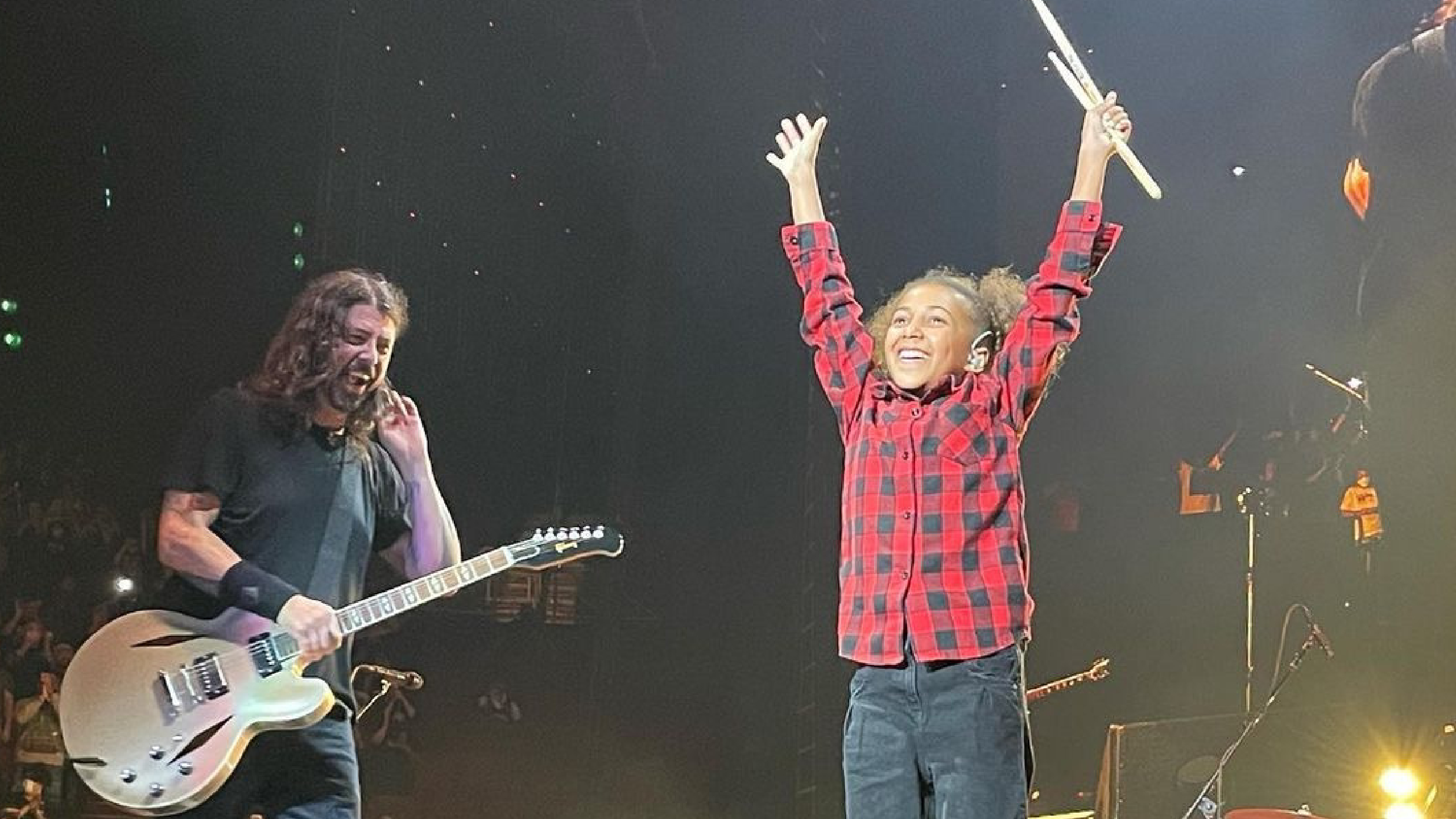 Credit: YouTube/Nandi Bushell
It's hard not to like Dave Grohl. There's his Hall Of Fame music career, for starters. By all accounts, he seems like a great dad, which counts extra here. And his drum battle back and forth with a 10-year-old last year was one of the most wholesome internet "battles" we've seen. And Grohl still hasn't stopped praising his pre-teen 'nemesis.'
Nandi Bushell was already a talented musician, but the platform Grohl gave her helped her skyrocket to the next level. Now she's releasing music of her own, and Grohl even got to jam with her on stage, finally.
Grohl had the highest praise you can give any musician when he spoke about the now 11-year-old Bushell in an interview with Rolling Stone, still the media outlet of record when it comes to music.
"If you want to see the true meaning of rock 'n' roll, watch Nandi play the drums," he told the magazine. "That is as inspiring as any Beatles record, any Zeppelin record, any AC/DC record, any Stones record."
"To watch her play the drums and see her passion and belief in this music…if that doesn't inspire you, I don't know what will. So, the fact that we got to share a moment with her onstage makes all of this worthwhile. And the funniest thing is, after jamming with Nandi, 'Everlong' went back on the charts."
It is very cool that someone on Grohl's level was so open and giving to a young artist like Nandi. He could've easily ignored it or indulged her once and moved on. Instead, he's been just as cool as you would want a famous musician to be when interacting with a kid (especially an uber-talented one).
Watching Nandi play the drums IS inspiring. And we can all probably agree watching ANY kid play the drums is preferable to your own kid learning the drums in your basement, while you get to listen to every single growing pain along the way.