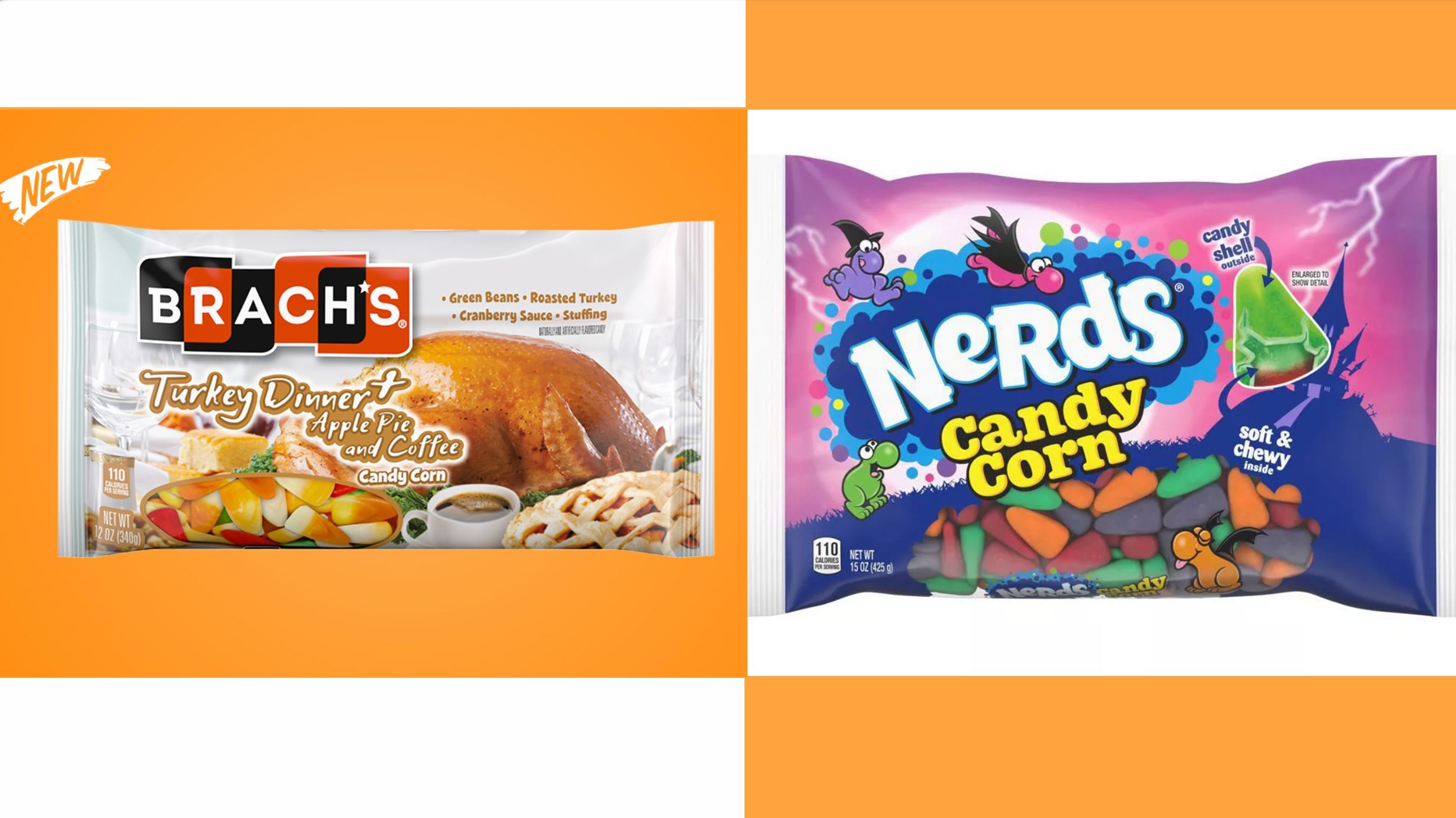 Credit: Target/Brachs
Fall is here, a time when seasonal items appear on shelves as quickly as dried-up leaves drop from the trees. In preparation for Halloween, candy companies compete to create the most munchable treats. It defies all logic, but candy corn has remained central to the spookiest season, despite being arguably one of the worst candies in existence. In typical Halloween tradition, companies are working hard to make the sickly-sweet treat even worse.
I'm truly not sure if it's a bit at this point, but companies are still going strong in the candy corn category. They line shelves with mostly untouched bags of the stuff, providing a last-resort option for those of us who forget to buy Halloween candy until October 30th.
Sometimes though, the draw of the corn is too strong. When a flavor of just about anything looks strange enough, we have to try it. It's intriguing, it's mysterious, and despite the fact that it's never led to anything better than "kinda ok, I guess," it's irresistible. This year, candy companies continue to offer some bizarre options to those of us with very little self-control.
Let's get this out of the way now, because the longer I look at it, the more infuriating it becomes. Thanksgiving dinner candy corn. Ok, it isn't technically a Halloween variety, but it's scary enough to fit the bill. I don't even – just read what these absolute maniacs threw in the bag.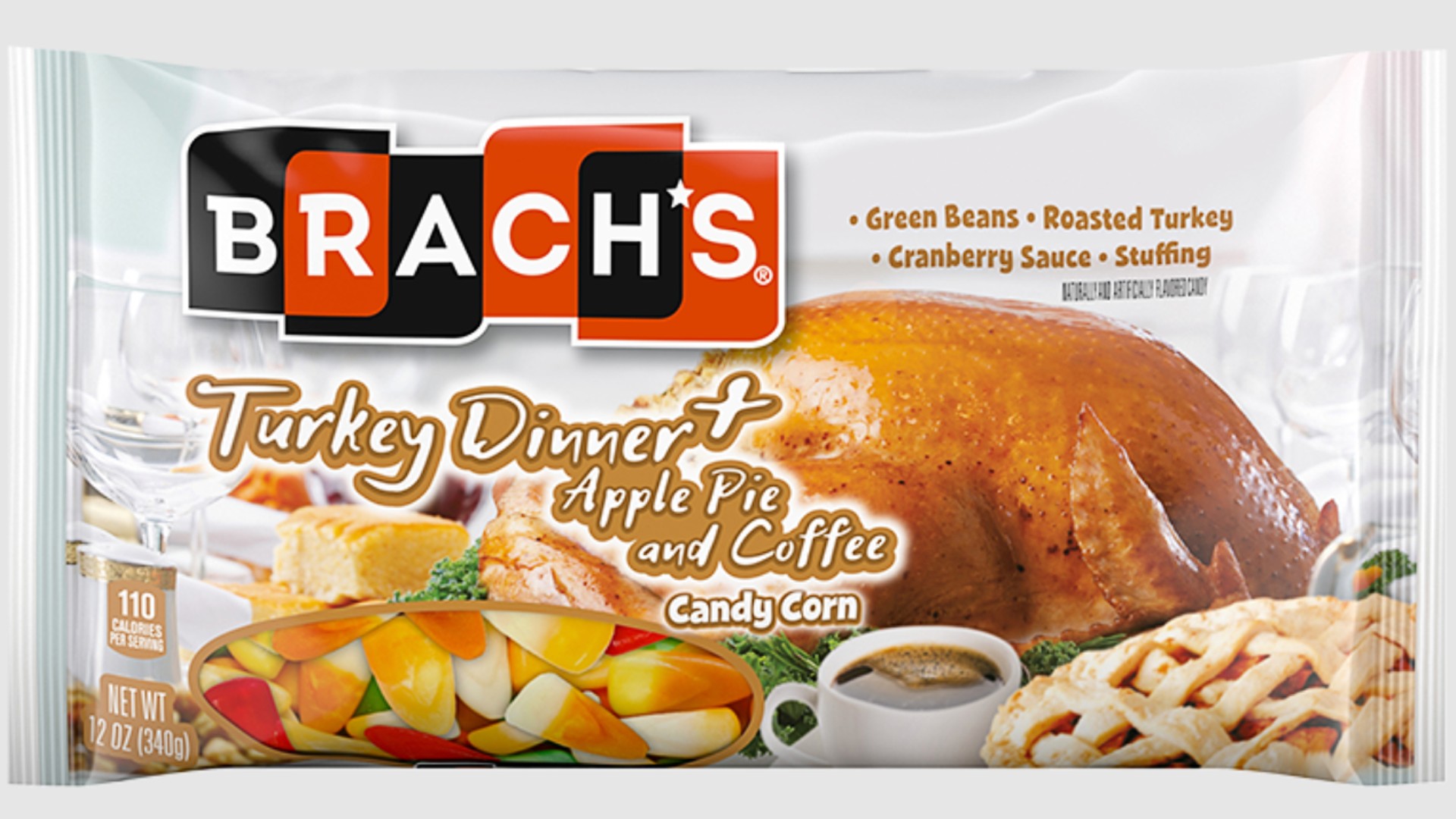 "BRACH'S Turkey Dinner includes all of the traditional Thanksgiving favorites," Brach's website explains. "From roasted turkey, green beans and stuffing to ginger glazed carrots, cranberry sauce and sweet potato pie. Flavors include Green Beans, Roasted Turkey, Cranberry Sauce, Ginger Glazed Carrot, Sweet Potato Pie & Stuffing."
Ugh.
Let's round this out with a slightly more promising option, shall we? Nerds Halloween Candy Corn actually won an award at the 2021 Sweets and Snacks Expo, and it truly doesn't look that bad. Essentially, each piece of this Ferrara candy is a giant NERD (no offense).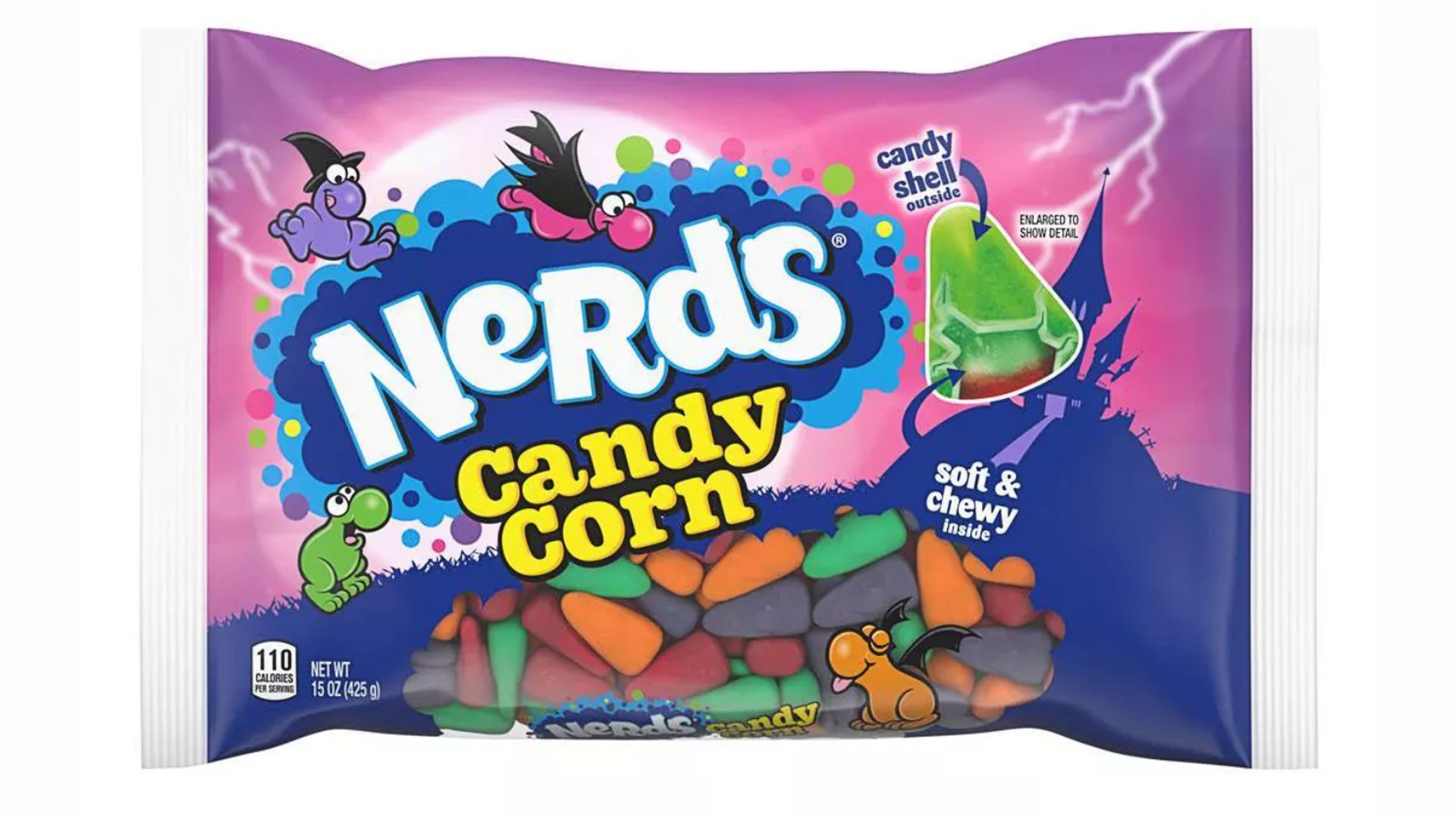 Target's description explains, "Mystical and mouth-watering Nerds Candy Corn features a one-of-a-kind eating experience — candy coated shells wrapped around soft & chewy Nerds fruity centers!"
Companies are working hard to develop a variety of candy corn for everyone, despite the fact that most people's preference is still no candy corn at all.