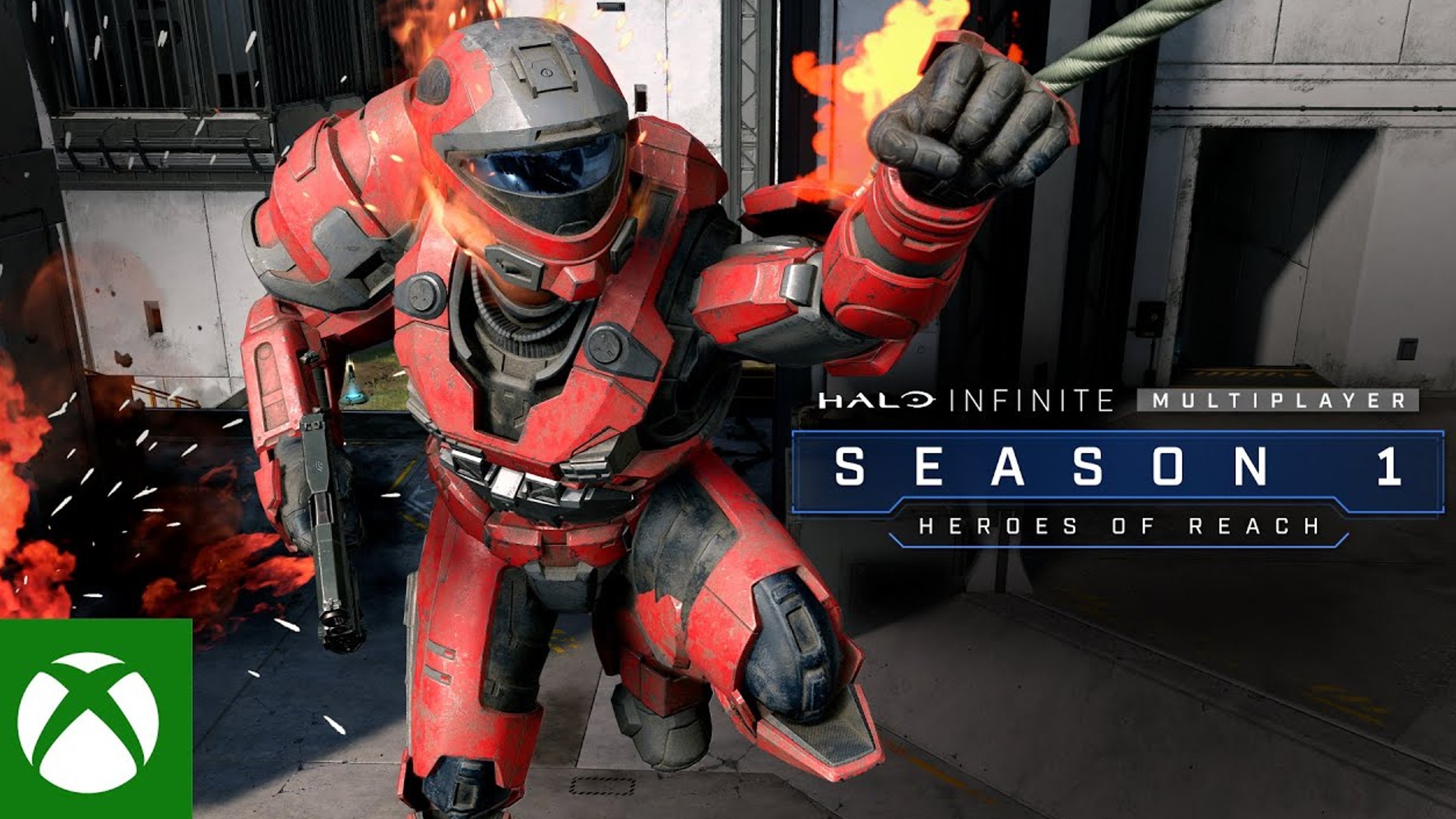 Credit: Youtube/Xbox
Seriously, this isn't a joke Spartans.
To celebrate 20 years of Xbox and Halo, Microsoft couldn't have done it any better. Halo Infinite, the next highly-anticipated game in the iconic franchise, which was set to launch on December 8th, just had its free-to-play multiplayer mode surprise release today on Xbox One, Xbox Series S/X, & PC. Yes, that's right. You can download Halo Infinite multiplayer and start playing, right now. There were rumors circulating last week that stated we could see its release as early as today, but everyone was waiting with bated breath. Now, we can all breathe a sigh of relief.
In the launch trailer down below, you can get a pretty good look at what to expect, and you'll be able to purchase the Season 1 Battle Pass: Heroes of Reach starting today. We've gone into detail regarding the Battle Pass before, but in case you didn't hear, it will never expire. You won't have to worry about grinding out any of those cosmetics, so take all the time you need.
I think this is a great way to celebrate a series that arguably made Xbox what it is today. Halo is a console seller, and being able to dive into the latest games multiplayer so early is such a great thing to do for the fans. It's a great way to dip our toes into the gameplay before the single-player campaign for Halo Infinite launches on December 8th, 2021. That's not free though and will cost $59.99 USD.
Feel free to join our The Dad Gaming – Halo Facebook group to squad up! We've grown with this series over the years, so we should be really good at it by now right?