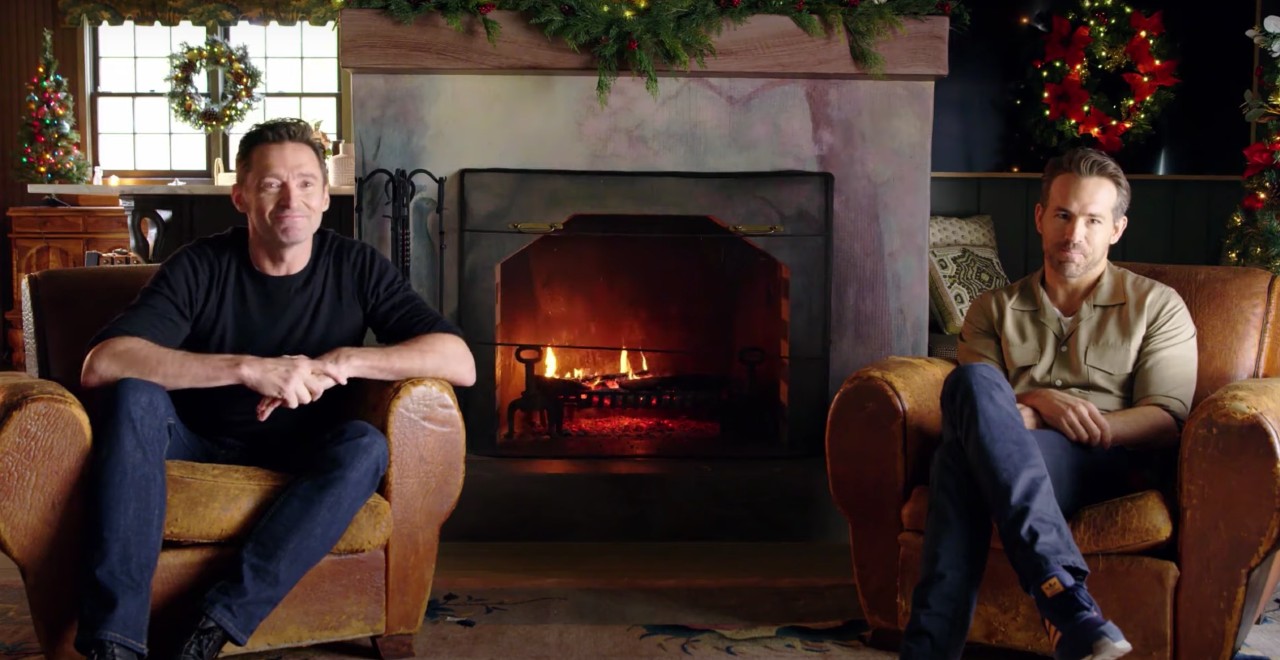 Credit: YouTube/Sam's Club
We should all have a frienemy like Ryan Reynolds has in Hugh Jackman. The two regularly Face/Off but were more recently locked in a bitter, and entertaining "feud" for charity. A winner has been named, but the true winner in this is us, for the periodic bouts of enjoyment their feud has given us. Oh, and also the two charities who raised a bunch of money.
And now we've learned, more people like Hugh Jackman, so he got to rub in Reynolds' face. The two were raising money with Sam's Club for charities, but it still pitted the two longtime "rivals" against each other to see who was more popular. Jackman got to break the news to Reynolds himself, summing it pretty succinctly "You lost the Sam's Club thing, I won. Everyone hates you, bye!"
During the holiday season, Sam's Club members were encouraged to vote for which celebrity (and charity) they preferred. On one side, Hugh Jackman was supporting the Laughing Man Foundation, which helps support coffee farming communities around the globe. On the other side, our coolest superhero, Ryan Reynolds, and his charity SickKids Foundation, which works for the health and well-being of children. And more people, apparently, picked Jackman. This is not how Reynolds saw it playing out.
Quite literally, I have a legal obligation to post this. pic.twitter.com/xq8q7ZXvb4

— Ryan Reynolds (@VancityReynolds) December 21, 2020
This Hughmiliation brought to you by @AviationGin and the incredible work of @sickkids. https://t.co/zsVgSH3uoK

— Ryan Reynolds (@VancityReynolds) November 10, 2020
But here's the good part, this bit of theatrics between the two who clearly have a lot of love between them earned two charities a good amount of money. That was in the "fine print" of the "feud," that Sam's Club would be making an equal donation to both, so really, both the SickKids Foundation and the Laughing Man Foundation were winners.
The only loser here was Reynolds. But, Reynolds won't go down without a fight. And while the battle may be ended, the war is not, and I expect the "feud" to continue indefinitely.