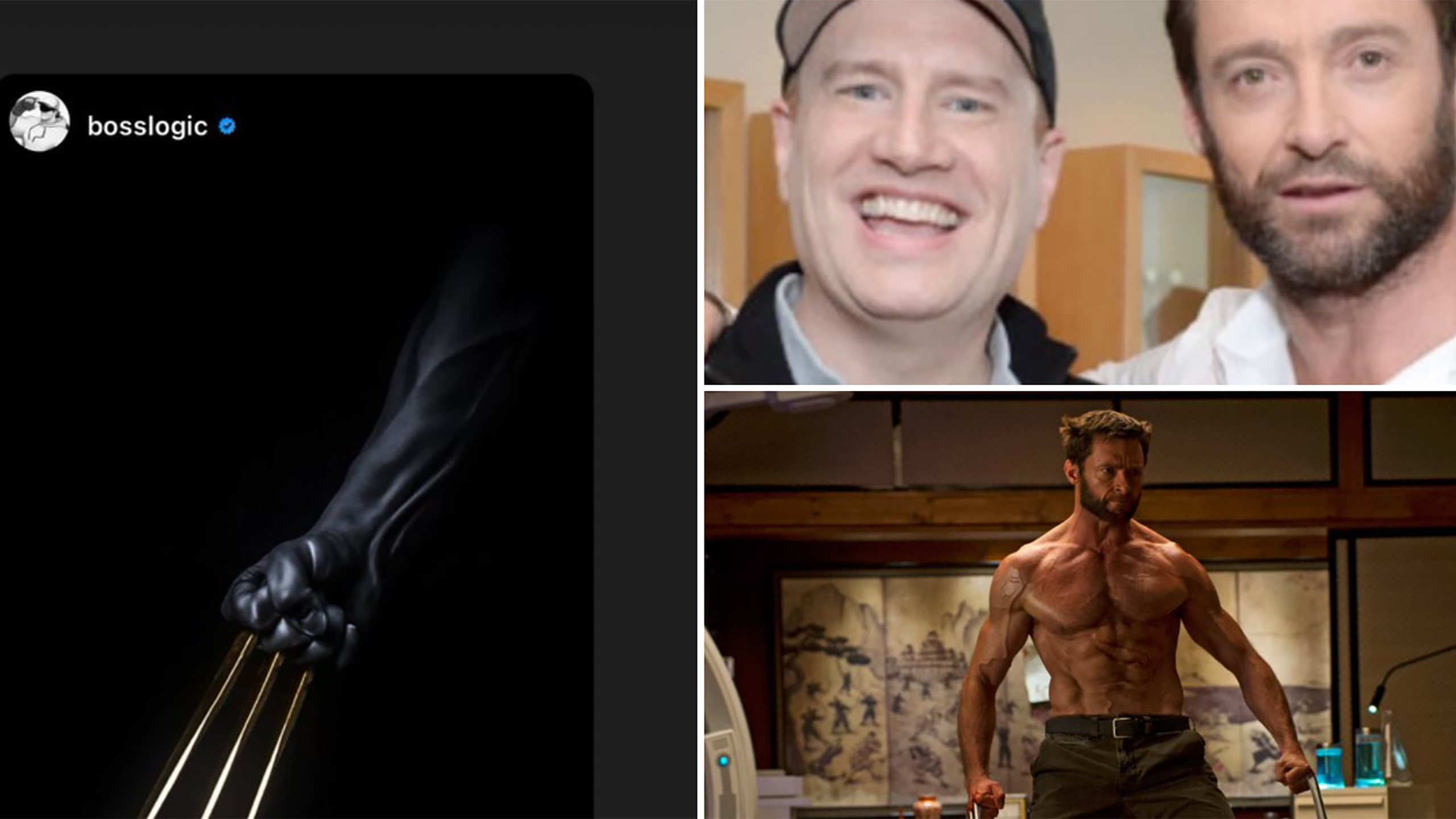 Credit: Twitter/cosmic_marvel
Ever since Disney acquired Fox, fans have been speculating about the X-Men. One of the most popular comic properties, the mutants were first brought to film at the start of the century, before the MCU started with Iron Man.
The X-Men are one of the centerpieces of Marvel's comic empire, but their movies stood alone at Fox – much like the Fantastic Four. Now that Marvel and Fox are hinder Disney's roof, it's only a matter of time before Kevin Feige finds a way to bring them into the MCU.
For a moment it looked like WandaVision was going to do that, teasing the X-Men with Evan Peters' – who played Quicksilver in the Fox X-Men series – appearance as Wanda's brother on the show. Turns out that was just a fake-out. But now there's a new tease – and it involved Wolverine.
Hugh Jackman is synonymous with Wolverine, and even though rumors abound that the MCU is going to bring the hirsute slasher in via a recast and/or TV show. But now, after a few cryptic social media posts, fans are wondering if Jackman will reprise his role.
On his Instagram stories, Jackman shared a photo of Wolverine's claws and then posted a photo of himself and MCU head honcho Kevin Feige.
Hugh Jackman on his Instagram 👀🚨 pic.twitter.com/0QfFDfr0GI

— cosmic (@cosmic_marvel) July 5, 2021
The series of photos has fans wondering if Jackman is coming back on Wolverine despite closing out his run with the character in James Mangold's Logan. Some think the images portend Wolverine's involvement in the multiverse, currently being laid out in Disney+'s Loki before hitting the big screen in Spider-Man: No Way Home and Doctor Strange 2.
Maybe Jackman will cameo alongside Tobey Maguire, Andrew Garfield, Alfred Molina, and other characters from previous superhero movies, or maybe he'll show up in Doctor Strange. Maybe he won't show up at all. Maybe he'll finally make his way into the Deadpool series. We have no idea. But the possibilities, like the timelines and multiverses, are limitless!