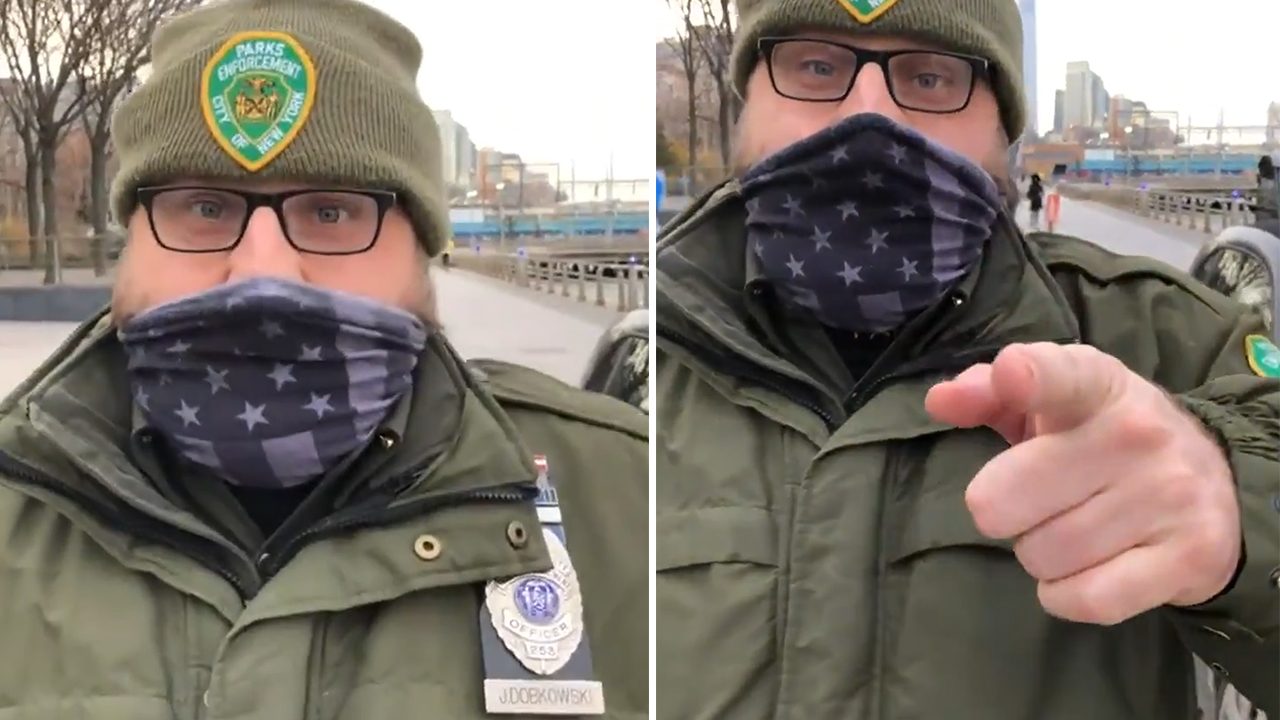 Credit: Twitter/RealHughJackman
Hugh Jackman really wants to collaborate with Ryan Reynolds on the next 'Deadpool' movie. Sure, the two have a long and storied history, consumed mostly by a tragic feud between the two that's led to a lot of money for charity and some awesome personal jabs back and forth.
Jackman is ramping up his campaign to cameo in Deadpool 3, though, and this time he's enlisted the help of a police officer in New York City. Jackman shared the "random" encounter with officer John Dobkowski in New York who 'randomly' had a pretty specific message for one Ryan Reynolds:
"Hey Ryan, you gotta get this guy in Deadpool 3, even if it's for a 10-minute cameo. That would be awesome!" Jackman shared the video saying the man was doling out 'incredibly smart career advice' for Reynolds.
Officer Dobkowski is doling out incredibly smart career advice for @VancityReynolds. Sharing is caring. pic.twitter.com/r4LWBohQEM

— Hugh Jackman (@RealHughJackman) May 1, 2021
"That would be so cool, so great, it would blow the box office," the man continued. Jackman then jumped into the background, with some more helpful coaching, saying "You can add, or I'll ticket you!'"
The officer obliged, punctuating his request to Reynolds with an "Or I'll ticket you!"
One thing is clear, Jackman wants to get in this dang movie. And who wouldn't want a little Wolverine with their Deadpool? More importantly, getting Reynolds and Jackman back together on the big screen would be downright delightful.