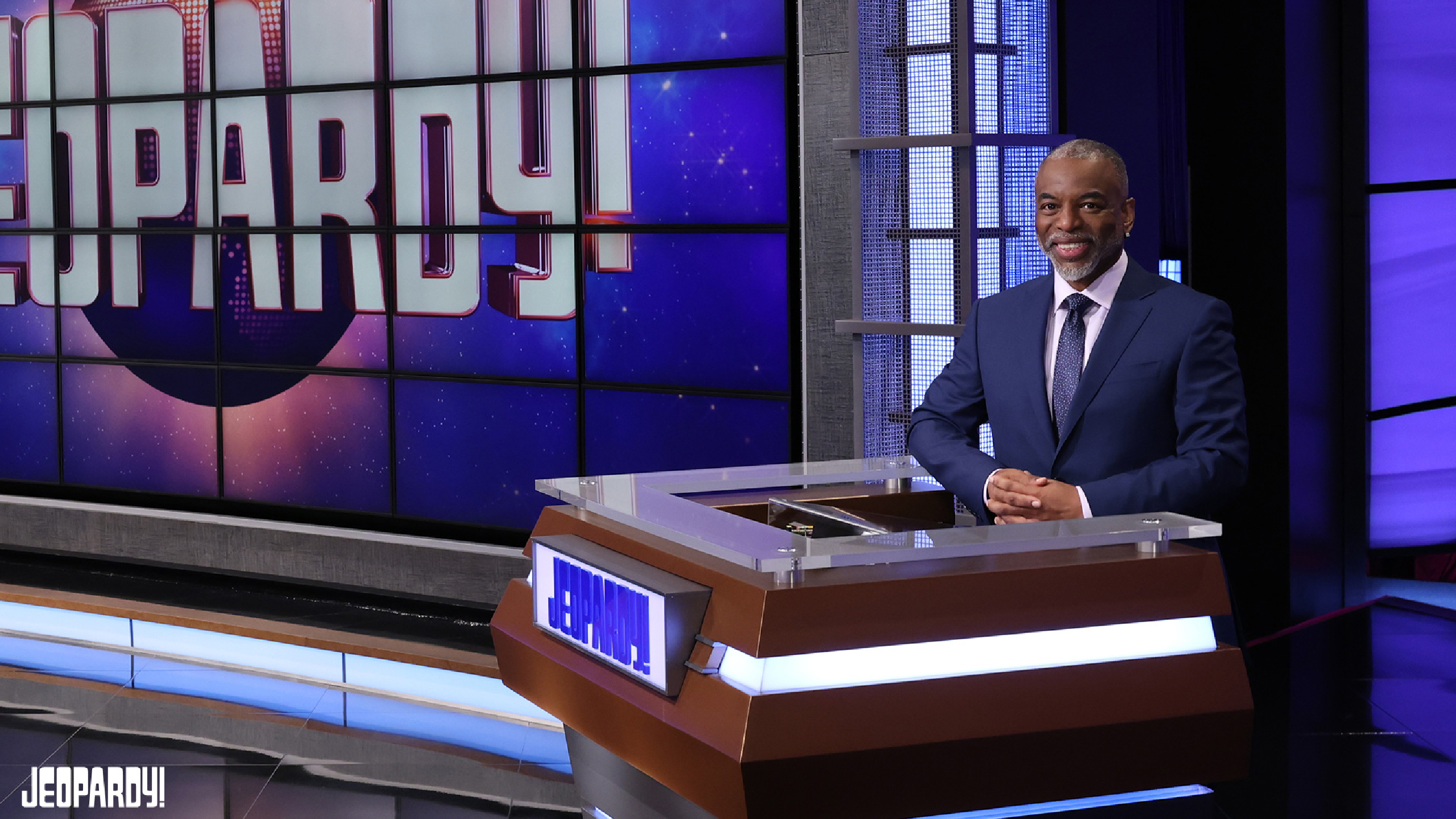 Credit: Twitter/Jeopardy
The search for Alex Trebek's replacement as host of Jeopardy was neither short nor uneventful. The selections were made, many weren't happy and then in the last 24 hours, Mike Richards stepped down.
Last week, it was announced that Mayim Bialik, the former Blossom, and Big Bang Theory star, would host spin-off series and prime-time specials, and Richards, one of the show's producers the man who was, at one point, at the head of the search for Trebek's replacement, would take on the daily primetime hosting duties. This is despite the fact that the show auditioned many potential guest hosts, including NFL QB Aaron Rodgers, popular CNN host Anderson Cooper, and beloved TV personality LeVar Burton.
Many considered Burton a frontrunner for the gig and have spent months lobbying for and starting a petition for the former Reading Rainbow host and Star Trek star to host the show. And now that he was passed over, polls show that Burton remains many fans' choice.
According to a poll conducted by Morning Consult (and shared via EW), Burton is the first choice to become the permanent host of the show, with Bialik in second and Richards lagging way behind. The selection of Richards seemed to rub viewers the wrong way in general, perhaps because of the way it was handled, perhaps because of some controversy in his past.
Mediate reported that the poll also reveals that "More than half of Jeopardy! viewers (54 percent) said the new hosts made them neither more nor less interested in watching the game show, according to a Morning Consult survey conducted Aug. 13-16," Mediaite reported. "About 1 in 3 viewers (32 percent) said they were more interested in tuning in, while 14 percent said the casting choices made them less interested."
One of the things that's great about Jeopardy is that the host doesn't really matter. It's about the game. Of course, now that Trebek is gone, we're learning exactly how much the host does matter – or, at least, how much the wrong host matters.