John Mayer Pulls Couple Onstage for Mid-Concert Gender Reveal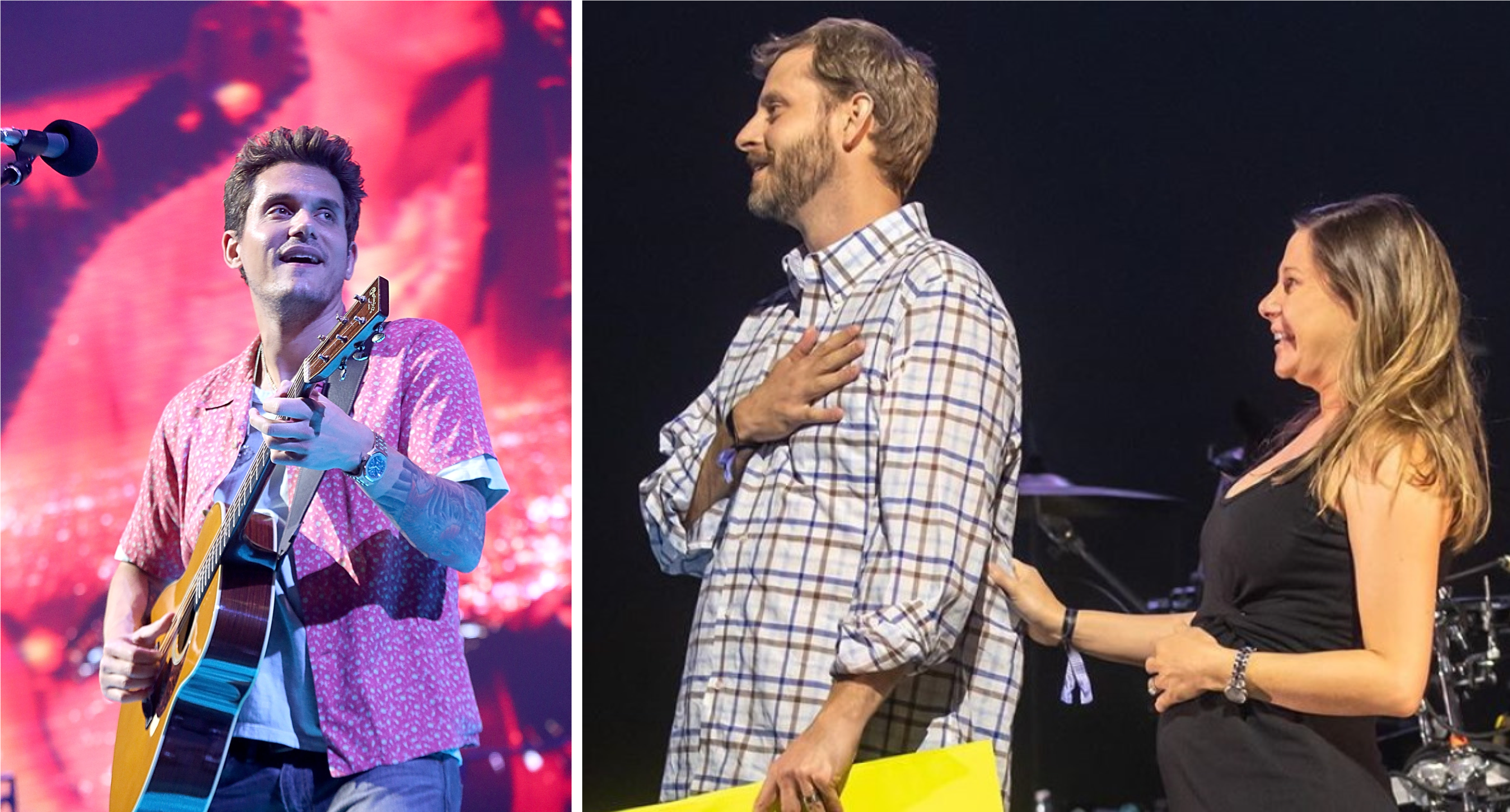 Why worry about putting together your own gender reveal party when you can get a music superstar to do it for you? On August 3, during his solo Summer Tour 2019 stop at Columbus, Ohio's Schottenstein Center, John Mayer helped a lucky couple announce the results of their pregnancy test in front of thousands.
Spotting the sign of soon-to-be parents, Ben and Margo, which asked if the musician would do their gender reveal, Mayer invited the expecting couple onstage, citing "points for originality."
Giddily handing over an envelope from 7 Hills Women's Health Center, Mayer said, "The future of your love and your life is in here, and you have bestowed upon me this great responsibility… so I'd like to sing to you."
Mayer carefully examined the envelope's contents, gave the couple a knowing smirk, and stepped up to the microphone, jumping straight into the bridge of the song, "Daughters":
Boys you can break. You find out how much they can take. Boys will be strong. Boys soldier on. 
Taking the not so subtle hint, Ben and Margo embraced while the crowd roared. I mean, it's no blue-colored lasagna or anything, but it's still a pretty cool moment.
During the following set break, Mayer hosted an episode of his popular live Instagram show, Current Mood, where he explained exactly how the impromptu gender reveal went down.
It's just nice to see a peaceful gender reveal instead of one that ends with an injury or fire.