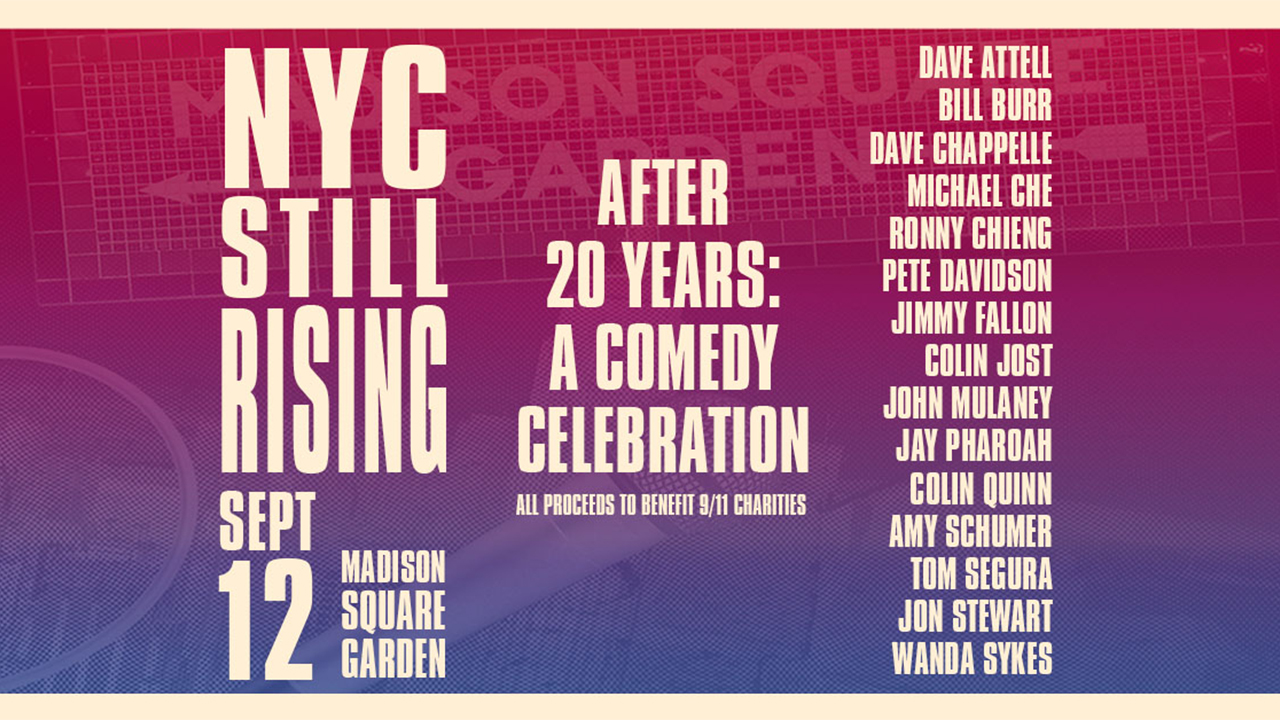 This September will mark the 20th anniversary of 9/11, an event that probably doesn't elicit a lot of laughter from anyone who remembers it. A couple of New York comedians impacted by the terrorist attack are hoping to change that.
Jon Stewart, the former host of The Daily Show and one of the most vocal supporters of first responders, and Pete Davidson, the controversial SNL star who lost his father in the attacks, are putting together a charity comedy event to mark the anniversary and give back to 9/11 charities.
The duo have recruited friends and fellow comics Dave Chappelle, Amy Schumer, as well as John Mulaney, Bill Burr, Colin Jost, Michael Che, Colin Quinn, Dave Attell, Jay Pharoah, Jimmy Fallon, Ronny Chieng, Tom Segura, and Wanda Sykes. That's quite a collection of comic talent!
"NYC Still Rising After 20 Years: A Comedy Celebration" is is being produced by Live Nation and will take place on Sunday, September 12th in front of a fully vaccinated crowd at Madison Square Garden.
"We wanted to put on a fun celebration to honor this great city's resilience," the pair said in a joint statement. "It's nice to be able to do this with friends and people we love."
General tickets go on sale starting this Friday, August 13 at 12 p.m. ET on Ticketmaster; Live Nation is producing the show, with all proceeds going to 9/11 charities.