Josh Gad is Hosting a Back to the Future Reunion on YouTube This Monday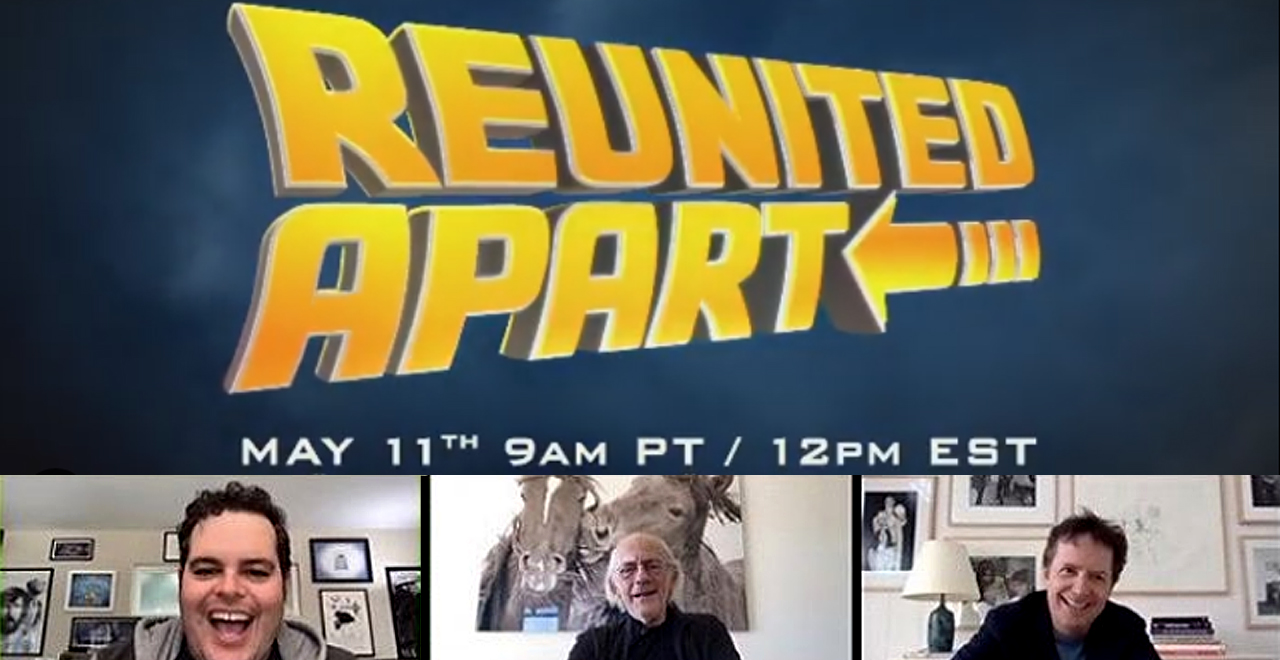 During the COVID-19 quarantine, Josh Gad – Broadway star, Olaf, future co-star of Rick Moranis in the Honey I Shrunk reboot, and major 80s fanboy – has been hosting a YouTube show called "Reunited Apart" in which he brings actors together to revisit one of their projects. Last week, Gad surprised the internet with a reunion of the cast of one of the most beloved films of the 80s: The Goonies.
He announced the reunion on social media during a video call with Sean Astin – in which Mikey himself delivered his iconic speech.
But Gad wasn't done. A few days ago he announced another reunion of another cast from another one of the most beloved films of the 80s: Back to the Future!
This time, to help him spread the word, Gad enlisted original cast member Christopher Lloyd, the one and only Doc Brown:
Then Gad and Lea Thompson, aka Lorraine, recreated the infamous scene in which Marty wakes up in his mother's bedroom and she ogles his underwear – with a 2020 twist.
Thompson will join Gad this Monday, along with Michael J. Fox and Christopher Lloyd. Gad also teased 8 "mystery guests" who will be joining the virtual reunion, via a marked-up image.
One assumes this will include Thomas F. Wilson, aka Biff Tannen, and, hopefully, Crispin Glover. Speculate away as to the identities of the rest of the mystery guests: maybe Mary Steenburgen, maybe Flea?
Regardless of who else shows up, the reunion of the core cast is great news for fans of the BTTF franchise, especially after the repeated reminders that we won't be getting a sequel or a reboot anytime soon. It will be nice to see them together.
Tune in to Josh Gad's YouTube channel on Monday at 12ET/9PT to find out who else will be there!