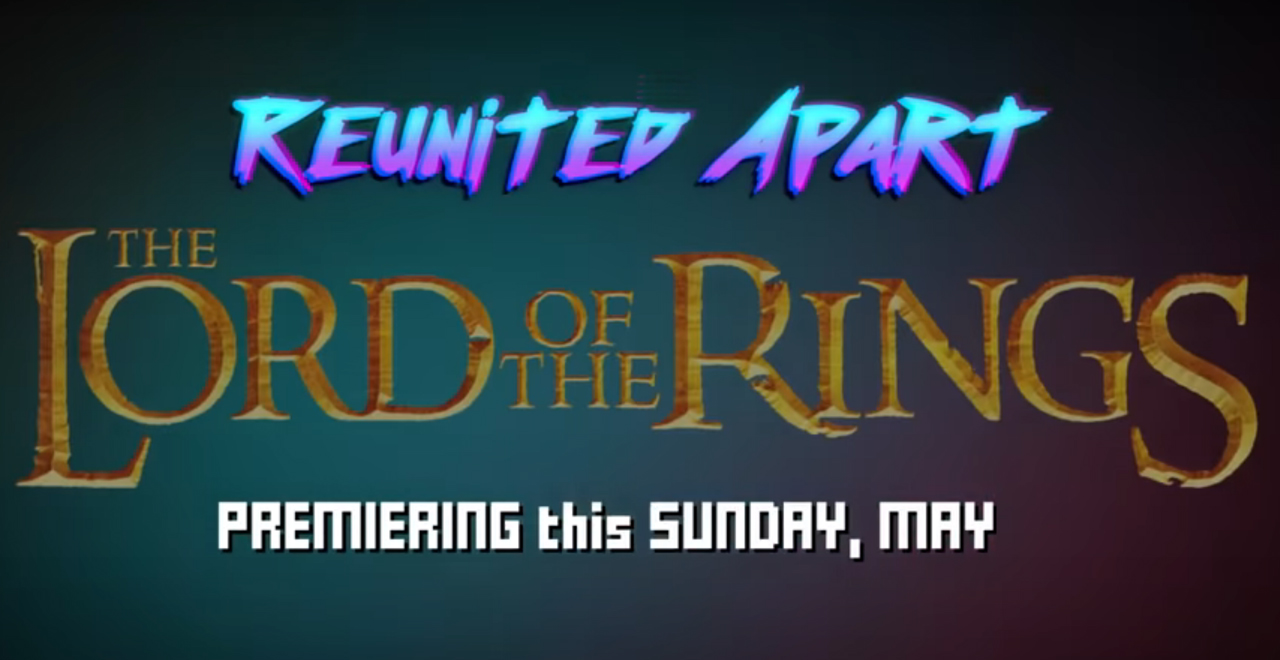 Credit: YouTube/Josh Gad
Over the course of the quarantine, Josh Gad has been doing the Lord's Work.
He's used this period, during which we are all forced to stay home and occupy ourselves inside, to bring together the casts of some classic 80s movies. The man who embodies Olaf created a YouTube series titled "Reunited Apart" in which he gathers cast members from various movies onto a big video call, and they reminisce about the making of their movies.
Thus far, Gad has focused on 80s flicks like The Goonies, Back to the Future, and Splash. We rounded up all of the full episodes here for your nostalgic viewing pleasure.
But for his next episode, he's chosen a classic property that's only a few decades old instead.
This Sunday, Gad will debut the Lord of the Rings episode of Reunited Apart, complete with Elijah Wood, Sean Astin (who already appeared on The Goonies episode), Dominic Monaghan, Billy Boyd, Orlando Bloom, and Sir Ian McKellen. That's all four hobbits, Legolas, and Gandalf! A pretty solid collection of cast members from one of the most epic fantasy trilogies ever made.
Check out the trailer below, and let us know what case you want to see Gad bring together next. I vote for Red Dawn. WOLVERINES!!!