Ryan Reynolds Joins the Reunited Cast of 'Splash' to Discuss John Candy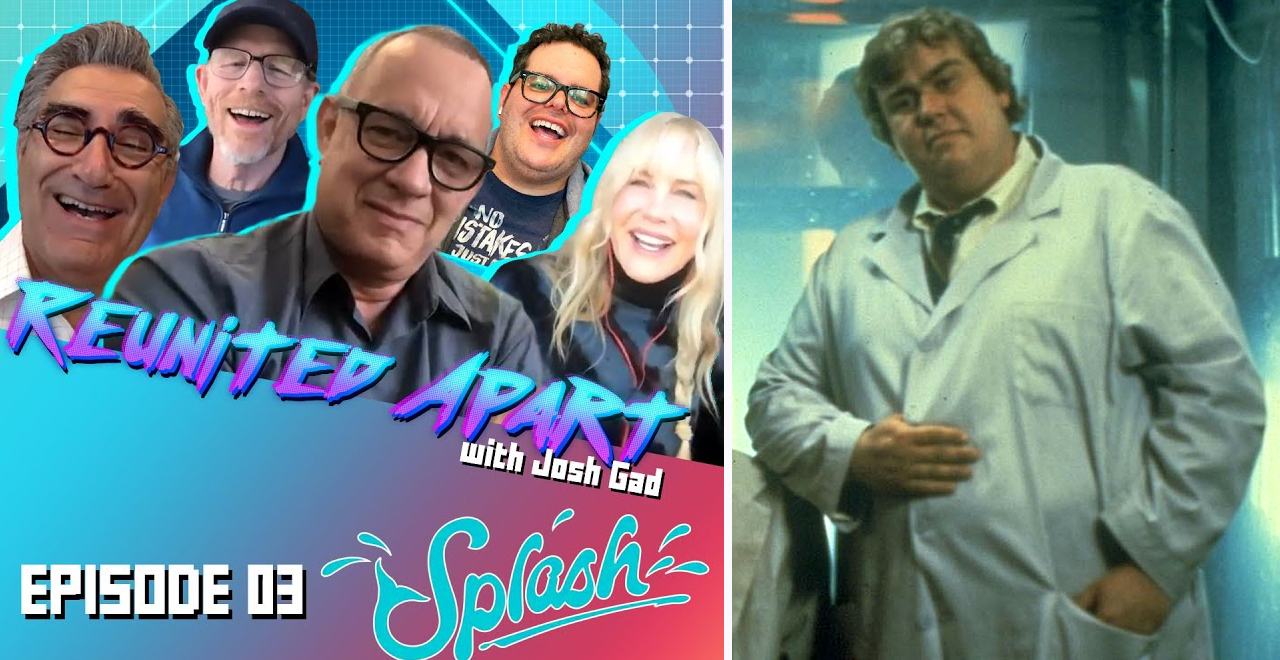 The COVID-19 quarantine is forcing us to be stuck inside, with only our families and our streaming services for company. It can be a little boring, even with all the extra content. Not having any sports and with very few new movies and events going on, there's still a substantial void in our lives.
Luckily, some people in Hollywood are doing their best to spice things up, releasing movies early, having virtual watch parties, and more. Josh Gad has gone the extra mile, using his connections and celebrity friends to reunite some of our favorite casts and bring some excitement to our daily screen regimens. Gad – Broadway star, the voice of Olaf, upcoming costar in the Honey I Shrunk the Kids legacyquel – has been taking advantage of a captive audience – and captive celebrities – to bring together stars from some classic 80s movies. He's reunited the casts of the Goonies and Back to the Future, and for the latest episode of his YouTube show "Reunited Apart," he brought the cast of Splash into our homes. And the highlight of the episode is when John Candy becomes the focus.
Gad brought together stars Tom Hanks and Darryl Hannah, co-star Eugene Levy, and director Ron Howard to discuss the movie that made Hanks a star – and made him fall in love with a fish. One notable absence from the reunion was legendary comic actor John Candy, who passed away 26 years ago. The cast spent some time reminiscing about their old friend, and Howard shared a hilarious story about Candy's hi-jinks.
The director recalled the most amazing excuse Candy offered when he arrived late to the set one day.
"He said, 'Look, I'm drunk!'" the director said. "Here's what happened … I'm at the bar and Jack Nicholson's at the bar. Jack Nicholson knew my name, Ron. He starts buying me drinks, I said, 'I gotta go shoot' and he said, 'You'll be alright kid, don't worry about it.' I never went to bed, Ron, I never went to bed!"
Ryan Reynolds, a fellow Canadian and comic actor, even pops up to praise Candy, calling him one of his favorite performers.
Check out the reunion: