Kevin Smith and James Gunn Pay Tribute to Stan Lee on Anniversary of His Passing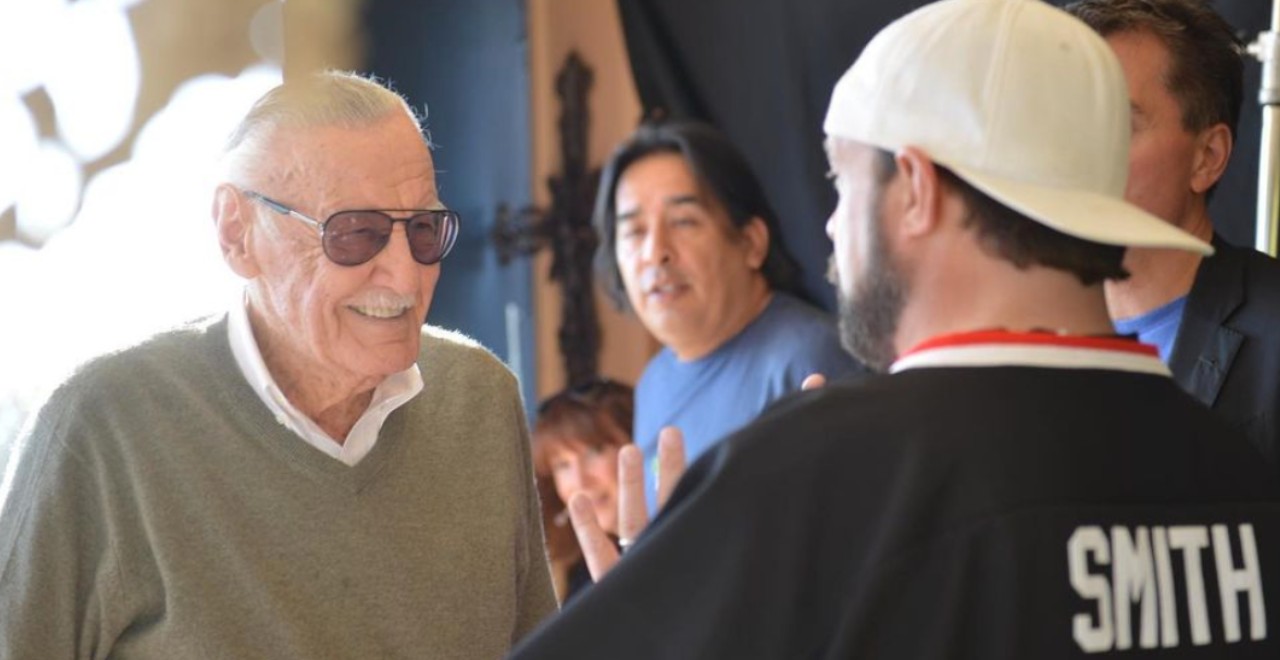 The year is 2020 and comic book movies have ruled the box office and streaming platforms for years. But there is one legend who helped pave much of the way for our current entertainment bonanza, and Kevin Smith was one of the many to pay tribute to the great Stan Lee on the second anniversary of his passing.
The genius behind many of our most beloved characters from the Marvel Cinematic Universe, Stan Lee created a lot of stories we'll be enjoying variations of for a long time. Kevin Smith took to Instagram on the anniversary of his passing to remark about how much Lee meant to him.
"Yesterday marked 2 years since @therealstanlee crossed the rainbow bridge, called back to wherever heroes rest eternally, after being on loan to Earth for nearly a century. His death was a great loss, but his life was filled with huge wins.
These pics were taken at the @legionmofficial shoot, when I interviewed Stan for a VR retrospective of his entire life and career (which is still forthcoming). I remember I was walking to @jaymewes' house when I got the news from @jordanmonsanto. It was a gut punch on a lot of levels, made worse by the fact that I was scheduled to go see him the following week. I still get glassy-eyed thinking about how lucky I was to not only meet The Man, but also to work with Stan so many times. But even more than that! I got to be a friend. Thanks for everything, True Believer. Miss you much. Excelsior forevermore. #KevinSmith #stanlee #legionm"
View this post on Instagram
Smith, the creator of a few iconic movies himself, such as "Mallrats" and all the "Jay and Silent Bob" films, was always a champion of Lee. He even put the comic book legend in "Mallrats" for a cameo, a precursor of sorts to the great Stan Lee cameos in the Marvel movies.
"Guardians of the Galaxy" director James Gunn also had a touching tribute to Lee on the anniversary of his passing:
View this post on Instagram
He was one of the greatest storytellers of all time, and probably the greatest comic book creator ever. Even now, a couple of years after his death, it's clearer than ever that the impact of his life will be felt for decades to come.