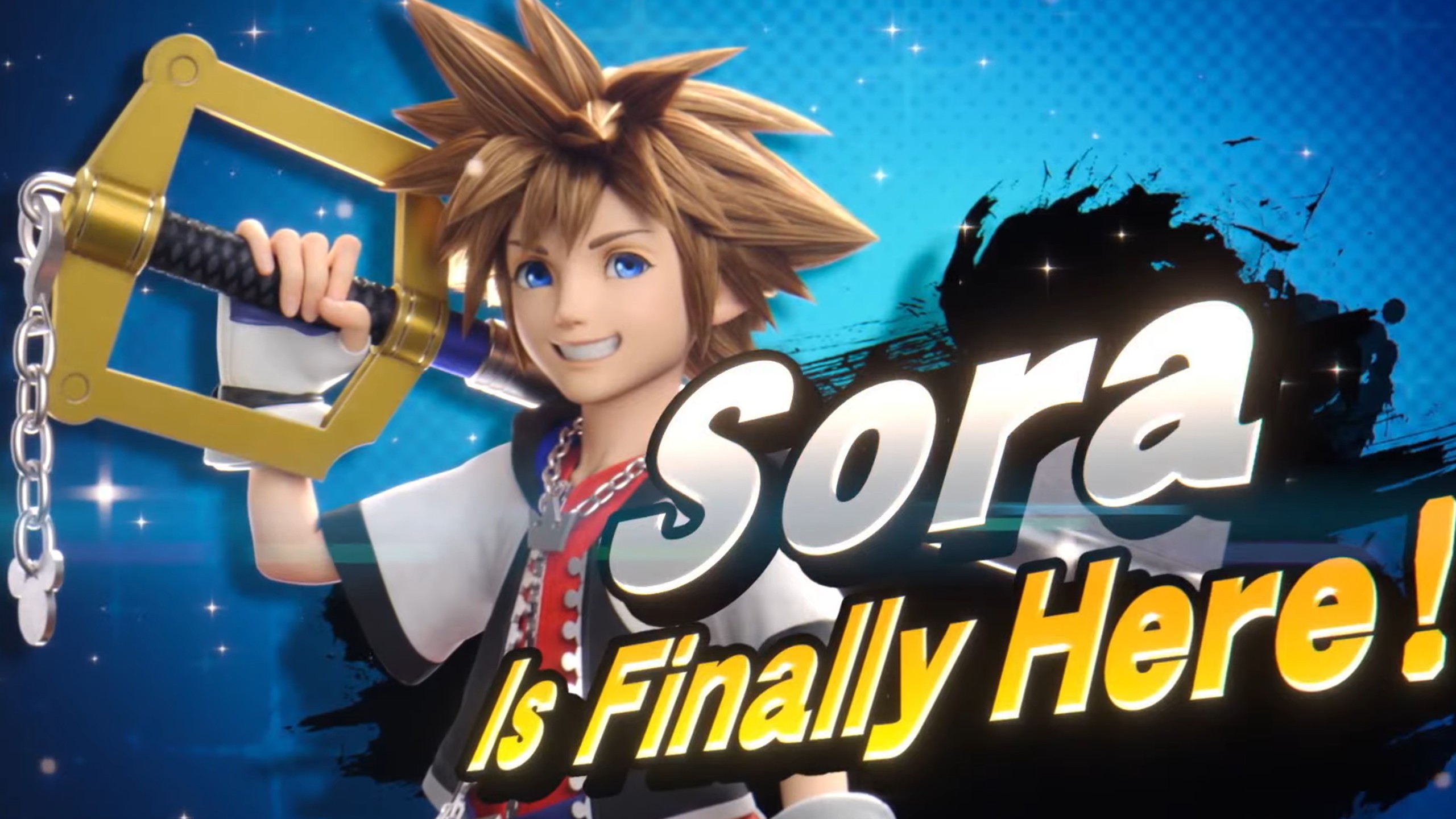 Credit: Youtube/Nintendo
To say the hype behind this final Super Smash Bros. Ultimate character reveal was insane is an understatement.  Hundreds of thousands of viewers tuned in to the final live stream to find out who the character was going to be, and I don't think everyone was going to be pleased.  All sorts of names were being tossed around, but Smash Bros. director Mr. Sakurai himself said that even if you're not a fan of Smash Bros., this character announcement was something that you would definitely want to check out.
Ultimately, it was Sora who received an invite to join the Super Smash Bros. Ultimate roster as the final DLC fighter.  It honestly seems fitting, since the Kingdom Hearts series is all about crossing over with other Disney and Final Fantasy franchises.  Sora really feels right at home amongst the ranks of other popular video game characters.
The iconic Keyblade wielder arrives to the battlefield.

Sora from #KingdomHearts will be the final Super #SmashBrosUltimate DLC fighter! Look forward to the release of Sora in Challenger Pack 11 on 10/18. pic.twitter.com/zuhyPhydvv

— Nintendo of America (@NintendoAmerica) October 5, 2021
Sakurai says Sora's controls are "relatively straightforward", but he will remain distinct from other characters.  He's built for airborne combat, but his weakness is weight.  He actually weighs less than Young Link or Isabelle, meaning you'll want to avoid getting knocked into the air. As you'd expect, his basic attacks utilize his iconic Keyblade, and he can use different types of magic.  Sora will be added to the game on October 18th and will cost $5.99 USD as a standalone, or he is a part of the Fighters' Pass: Volume 2.
Along with Sora, extra mii fighter costumes were announced and these include Splatoon wigs and an entire Doom Slayer costume (badass).  These will be available on October 18th as well for $0.75 each.
One final piece of news that was revealed right at the end of the stream is that all of the Kingdom Hearts games are coming to Nintendo Switch via cloud gaming.
These include:
Kingdom Hearts – HD 1.5 + 2.5 ReMix
Kingdom Hearts HD 2.8 Final Chapter Prologue
Kingdom Hearts III
Unfortunately, Sakurai couldn't give us a release date, but they are pretty fantastic and I would love to revisit them on my handheld.  They've also kept the ridiculous titles too!  Honestly, what is a " 2.8 Final Chapter Prologue" ?
This final announcement feels like a bittersweet moment for the beloved fighting game.  Since it originally launched on Nintendo Switch back in 2018, we've seen all sorts of characters join the Super Smash Bros. Ultimate roster.  From Final Fantasy VII's Cloud to Minecraft's Steve, no character was off-limits for Smash Bros.  Now, we'll just have to wait and see where the next entry in the series takes us.