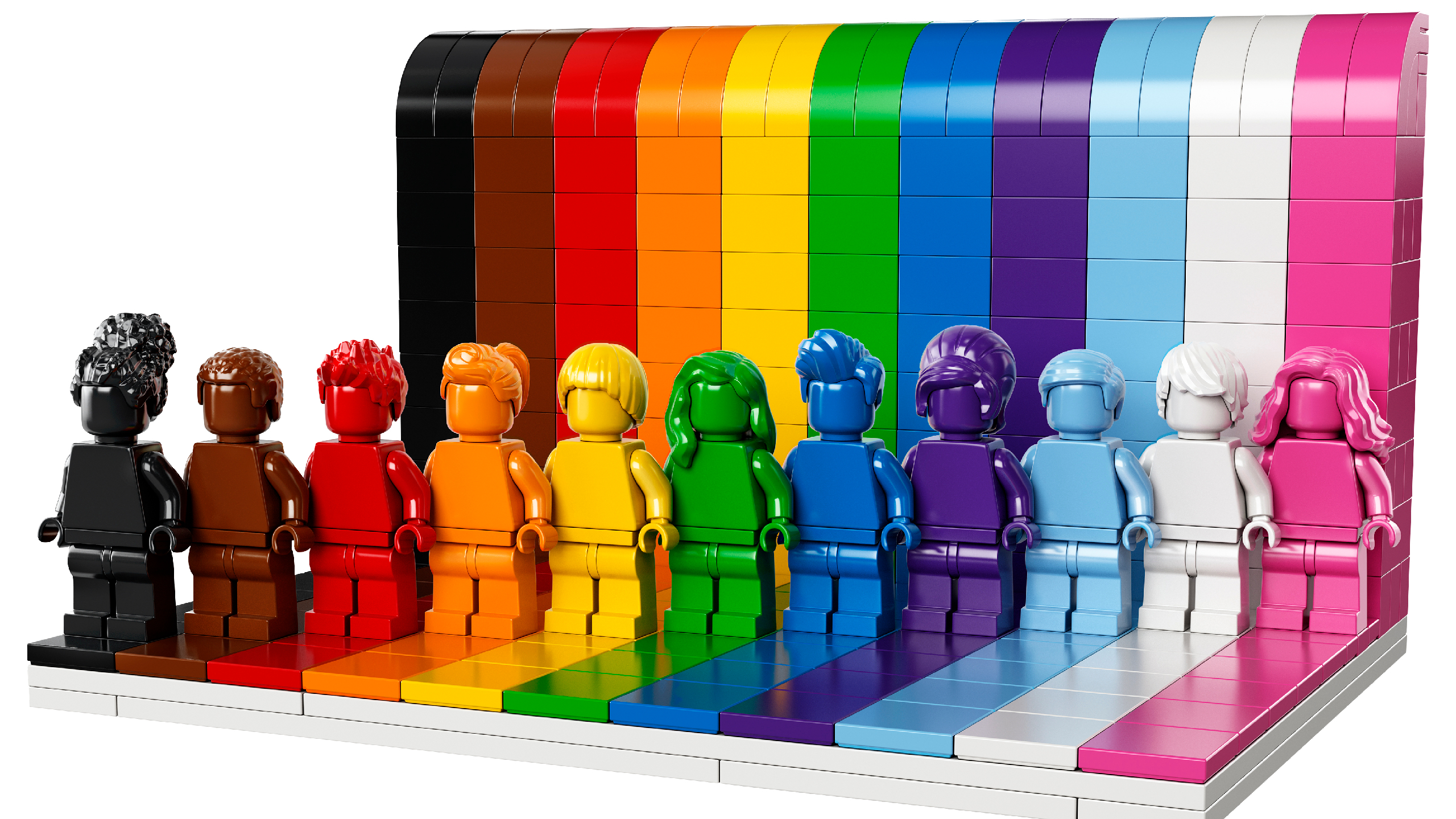 Credit: LEGO
LEGO is launching an official rainbow set for LGBTQ Pride Month, a first in the company's 72-year history. June is pride month, and the toy company announced their "Everyone is Awesome" set to show support and celebrate the diversity of all LEGO fans. It's a very cool move for the company that also has also released LEGO in Braille (not to mention kick-ass adult sets!)
The only way you could have a problem with this announcement is if it brings back dark memories from hearing that song on a loop for a solid year after The LEGO Movie came out.
View this post on Instagram
But for everyone else, it's a set that celebrates EVERYONE. The company's vice president of design, Matthew Ashton, said he wanted to create a model that symbolizes inclusivity, no matter how they identify or who they love.
"Everyone is unique, and with a little more love, acceptance, and understanding in the world, we can all feel more free to be our true awesome selves! This model shows that we care, and that we truly believe 'Everyone is awesome!'" he said.
Many on social media were excited by the news and the message of inclusiveness.
It's a 346-piece set that features the colors from the pride flag and goes on sale June 1 to mark the start of LGBTQ Pride month.