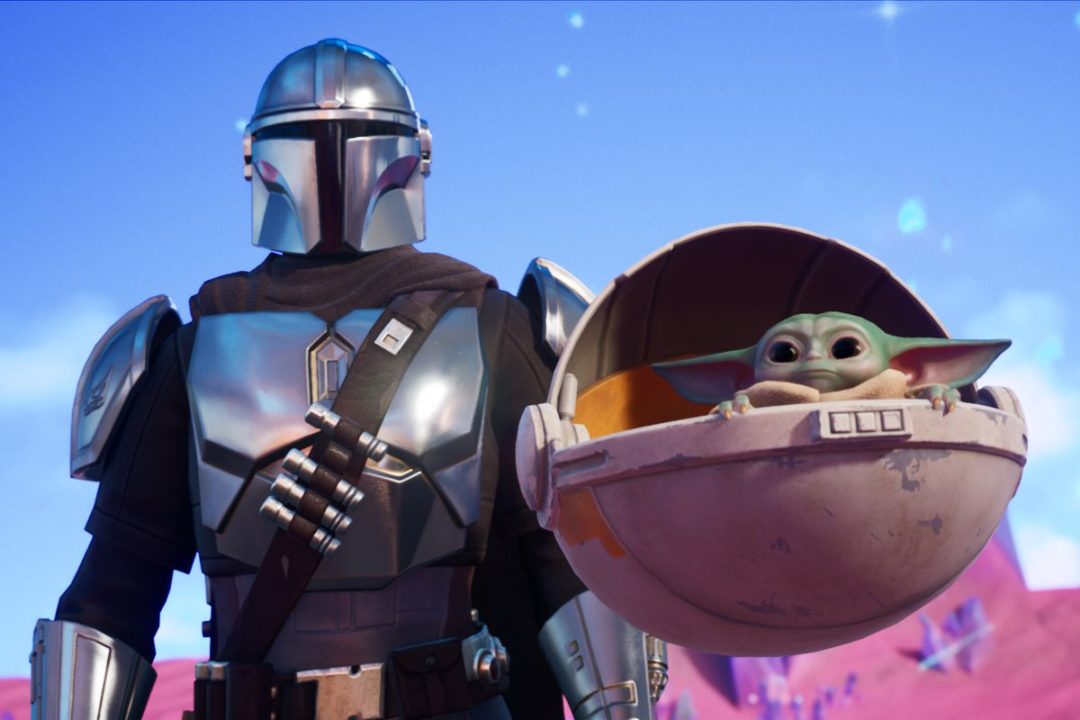 Credit: Epic Games
Fortnite's Chapter 2: Season 5 kicked off this week and with it has arrived one of the most beloved bounty hunter dads in the galaxy.  Sorry, no, it's not 'Jeans Guy' (but maybe he'll show up at some point).
Disney +'s insanely popular The Mandalorian made his debut and he looks very slick.  The good news is you'll unlock him immediately with the purchase of the new Zero Point Battle Pass.  The bad news is if you want to unlock The Child (aka Baby Yoda) to follow you around, you're going to have to hit level 100 in the Battle Pass.  That's gonna take some time.
With this new bounty hunter themed Fortnite season, there comes an additional six original characters to unlock in the Battle Pass, new areas to explore on the island, weapons to use (like Mandos Sniper Rifle), and quests and bounties to complete for rewards.
My kids and I go through Fortnite "phases" where certain seasons of the game hold our attention while others don't, but so far we're having a blast with this new one.  The squad is back together, we're working on our first Season 5 Victory Royale, and things are looking promising.  If it doesn't hold their attention for as long as it takes me to unlock that adorable little Yoda lookalike though, well, I'm just gonna have to fly solo as Mando does.  This is the way.
You can download it here and if don't want to fly solo, definitely be sure to check out The Dad Gaming and The Dad Gaming – Fortnite on Facebook to join up with others!
Just a heads up, if you buy stuff using the provided links, The Dad may collect a small commission.