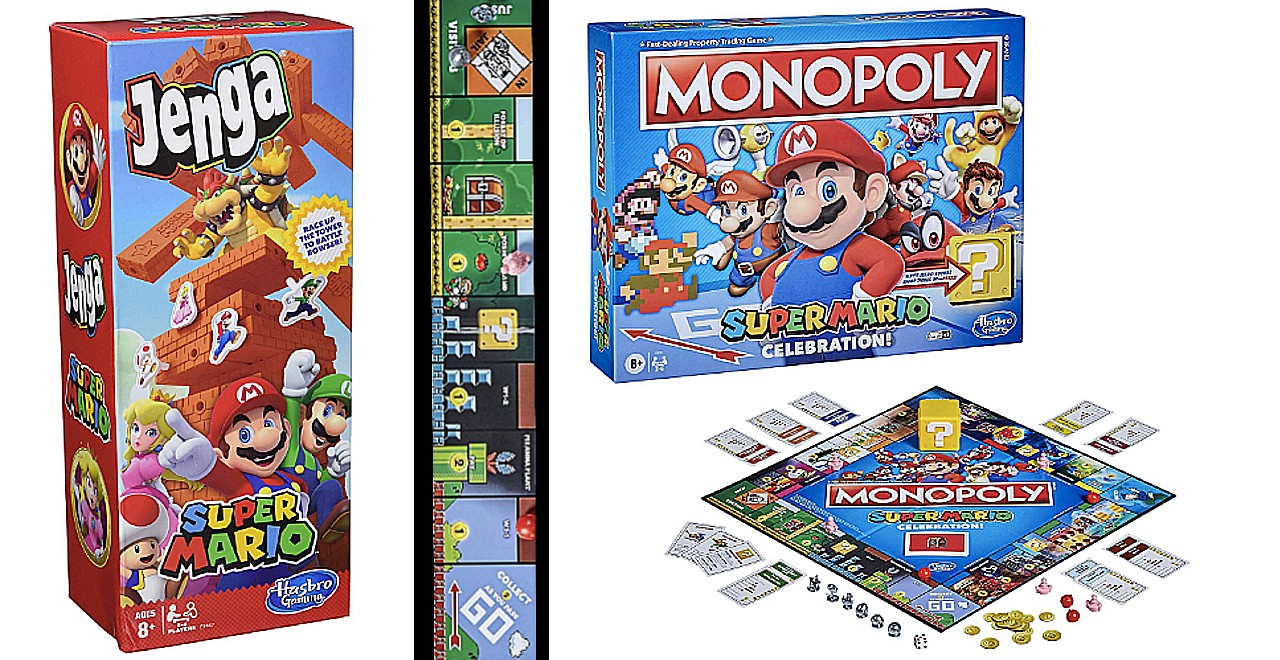 Credit: Amazon
A childhood without Super Mario is like Thanksgiving without a pie-eating contest. It's boring, uneventful, and there's no concrete way to assert your dominance over your siblings (and cousins, family friends, basically any kid naive enough to pick up a fork/controller). There's no question as to just how iconic Super Mario is – people who have never even played the game can easily identify several of the lovable characters, as well as the ones we love to hate (looking at you, Waluigi).
This year has been a big one for Super Mario fans. The game celebrated its 35th anniversary, and a lot of exciting Mario-themed news has emerged from unexpected places. Nintendo collaborated with Levis to create a Mario-inspired clothing line featuring hoodies, jean jackets, and it wouldn't be Mario if they didn't throw in some overalls. Lego announced a new Super Mario set that will incorporate both the building process of classic Legos and some additional pieces and features that turn your creation into a playable game, à la Mario.
The newest company to hop on the Super Mario bandwagon? None other than the board game legend, Hasbro. Hasbro recently announced two new Mario-themed games, both of which are Hasbro originals with an Italian plumber twist (which is, coincidentally, my favorite wrestling move).
The first of the two games is the Monopoly Super Mario Celebration, which is a fun take on the original. Playing the OG Monopoly was fun, but I truly couldn't care less if I owned Reading Railroad. I've never even been there – how do I know it doesn't suck? What if it's haunted? There are just too many unknowns. With the Super Mario Celebration edition though, I would absolutely fight you for Bowser's Galaxy Reactor. The game features places, characters, and artwork, straight out of the Mario world. There's also a question mark block on the board that plays Mario sound effects and randomly assigns rewards and penalties to players.
Monopoly Super Mario Celebration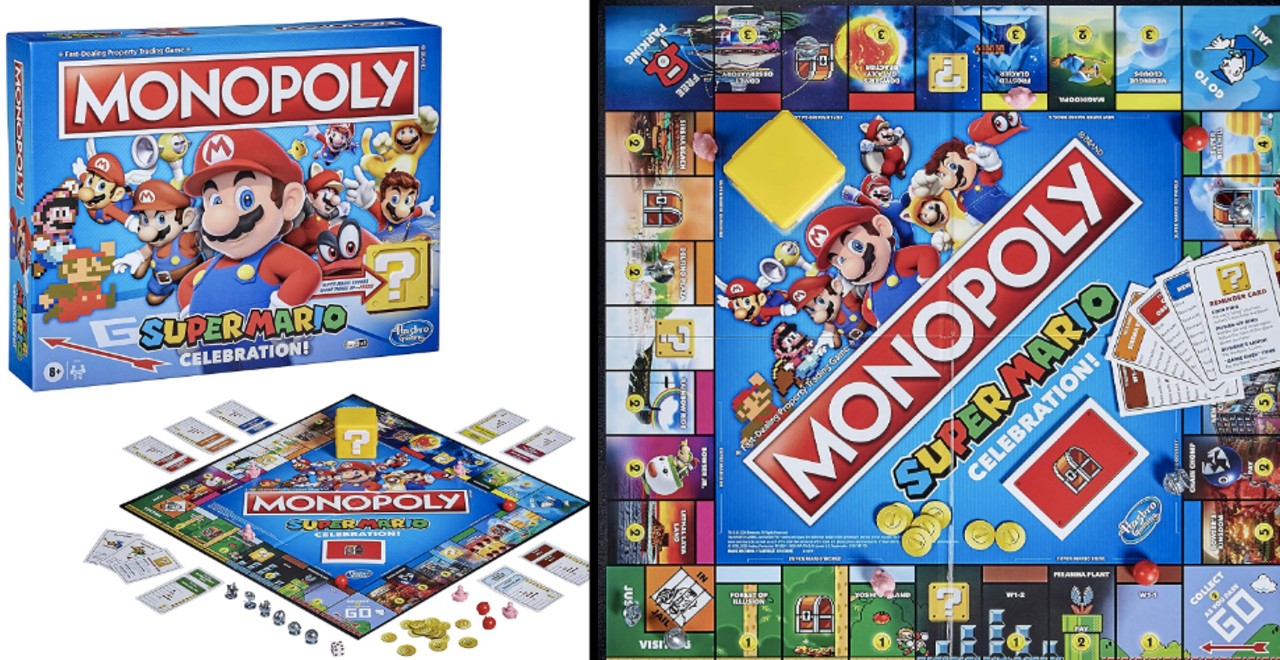 The game is currently on Amazon, though it doesn't officially launch until August 1st.
Super Mario Jenga
The second game is a leveled up version of Jenga, in which players compete as different Mario characters. The goal of the game is for players to race to the top of the tower in order to defeat Bowser. According to Amazon, players "spin the spinner to determine the number of blocks to stack, how many layers your Super Mario character must climb, or whether to reverse play or collect coins." For a little extra Jenga flavor, the players also have to be careful not to topple the tower as they move their pegs around and remove blocks. If the tower falls they lose coins, and it's game over.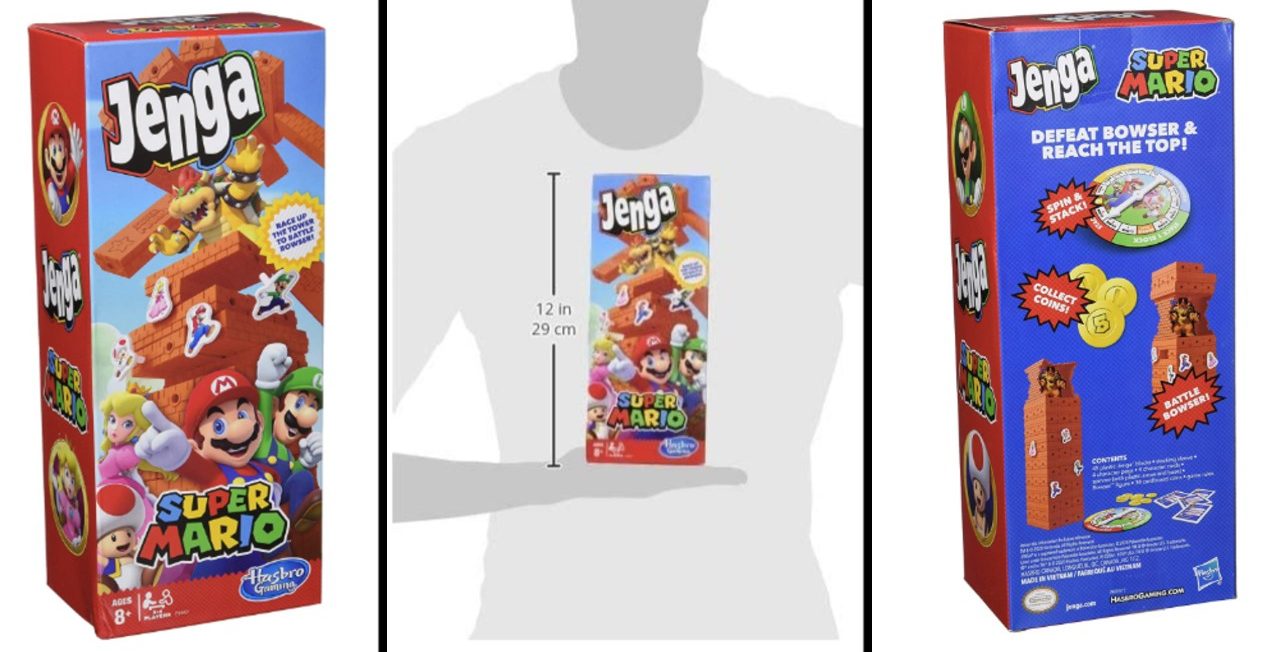 You can purchase Mario Jenga on Amazon now for $20, and be on the lookout for Mario Monopoly in early August. Happy (board) gaming!
Of course, you could always keep things more adult and play Jello shot Jenga.
Just a heads up, if you buy stuff using the provided links, The Dad may collect a small commission.