Mario Kart 8 Is the Best-Selling Racing Game in U.S. History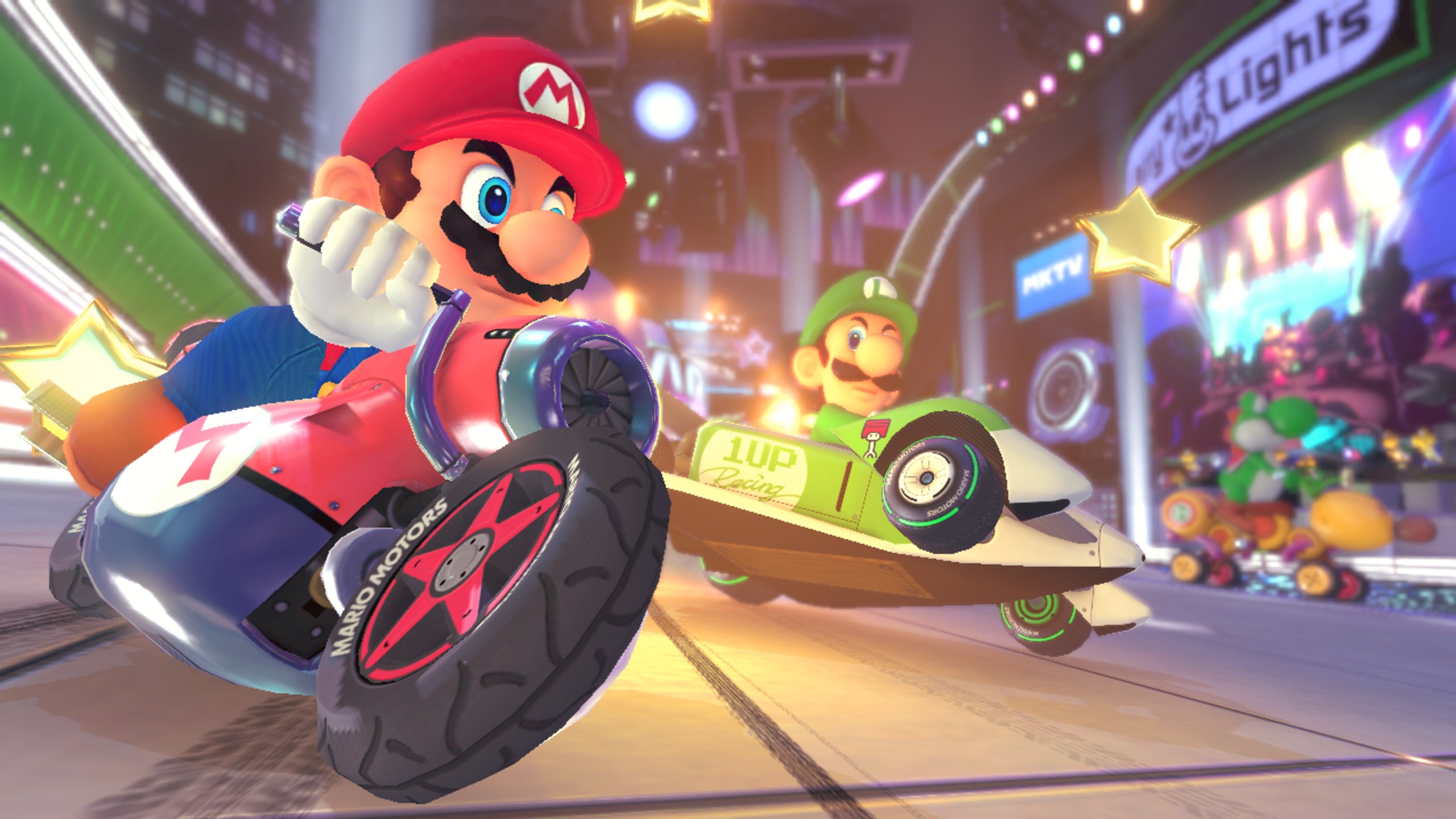 It took long enough, but Mario Kart 8 is now the best-selling racing game in U.S. history.
As reported by The NPD Group's Mat Piscatella, Mario Kart 8 has now surpassed Mario Kart Wii in total sales, and it's still topping the charts every month, years after its release.
US NPD SW – Mario Kart 8 placed 6th on the March 2021 best-sellers chart. Mario Kart 8 is the best-selling racing genre video game in U.S. history.

— Mat Piscatella (@MatPiscatella) April 16, 2021
Looking at the numbers though, Mario Kart 8 just narrowly beat out Mario Kart Wii in terms of sales, which is crazy because it released on two different consoles.  According to IGN, Mario Kart Wii has sold 37.38 million units.  Mario Kart 8 on the Wii U has sold 8.45 million units.  Combine that with Mario Kart 8 Deluxe on Nintendo Switch which has sold 33.41 million units, and you're looking at a difference of 4.48 million units between Mario Kart Wii and Mario Kart 8.  It's still very impressive, but Mario Kart Wii was seriously a force to be reckoned with.
With the success of Mario Kart 8, what does this mean for the future of the franchise?  Mario Kart 8 Deluxe on Switch only featured some new characters and tracks.  It was technically the exact same game as the Wii U version.  This means we're coming up on seven years since a proper new Mario Kart title released.  I love Mario Kart 8, but I feel like we're about due for a new entry in the series.  Fingers crossed Nintendo blows our minds and unveils Mario Kart 9 this year.  A Diddy Kong Racing remake would be nice too.