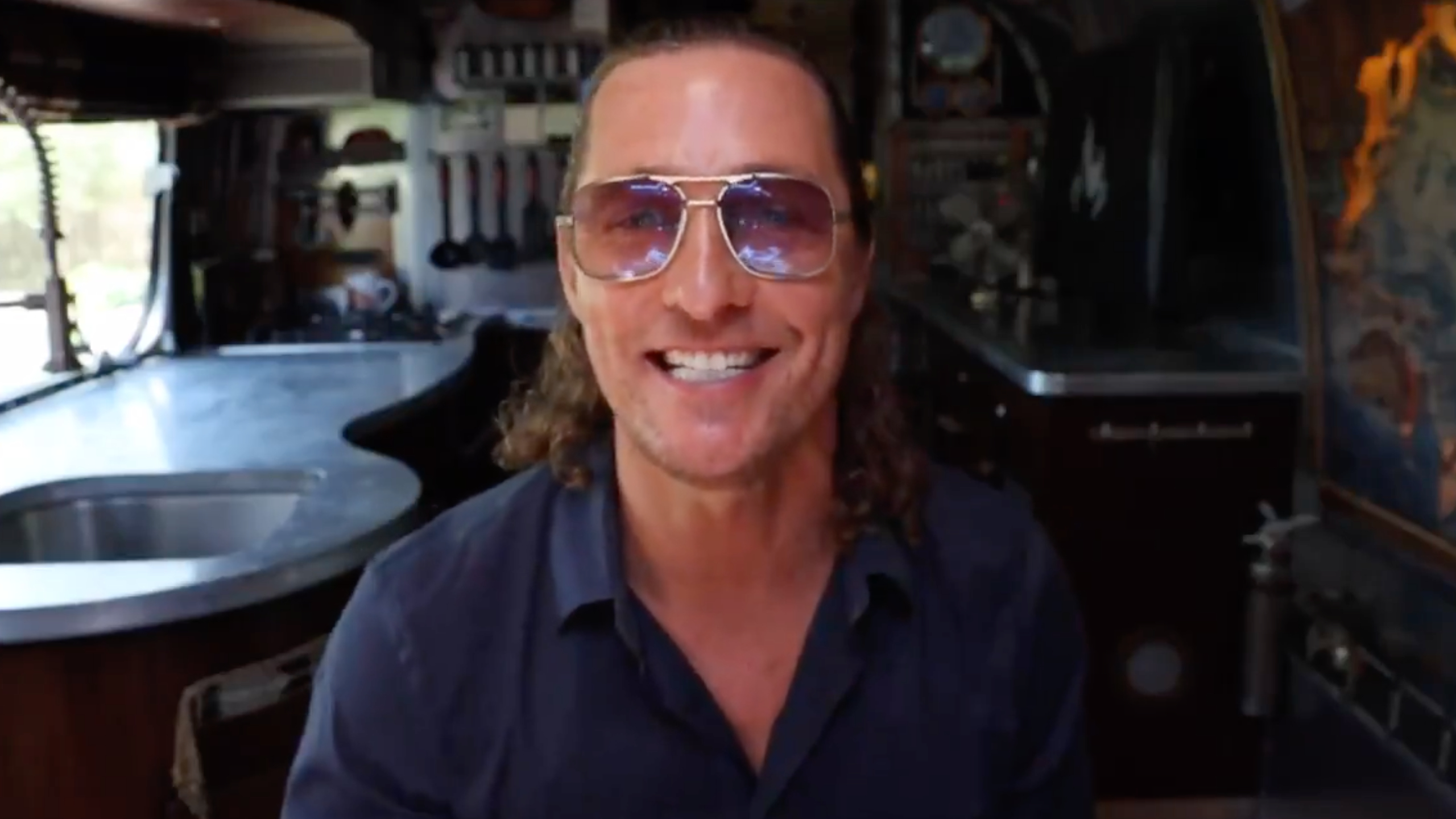 Credit: Twitter/NASCAR
The most endearing thing about Matthew McConaughey is that he always delivers. With the first NASCAR Cup Series race at Circuit of the Americas in Austin, only one person could be counted on to serve as the Grand Marshal, and of course, he came through in a way only he can.
The actor slash YouTuber slash comedian slash author slash politician(!?) tried to be none of those things when he gave the command to drivers to start their engines. He was just Matthew McConaughey. The Texas native was peak-MM for Sunday's EchoPark Automotive Texas Grand Prix.
We definitely want to go! 👏@McConaughey delivers the command to start engines for @NASCARatCOTA! (📺: FS1) pic.twitter.com/kzG8wAlwTy

— NASCAR (@NASCAR) May 23, 2021
"Alright, alright, alright. Yes, sir, yes, ma'am, this you already know: That's three green lights — one, two, three in a row. You know, you're ready, you know you want to go. Good thing the rubber is already on the road. Drivers, start your engines!"
He hit his catchphrase, did the job, and threw in some other quintessential McConaughey-esque phrasing, a little rhyming, and something that maybe means nothing but sounds like it means everything.
That's something we definitely take for granted with McConaughey, he is authentic at every turn. He's not carefully crafting his image through every appearance, he just shoots from the hip and tells it like it is. And you can tell he comes off sincere and empathetic, like when he raised a TON of money for Texas during their unprecedented winter storms, while politicians jetted off to the beach.
He's thoughtful, interesting, and entertaining. And he doesn't BS you. He's not trying to shoehorn in any other message to the NASCAR crowd, he just delivers the hits. Whatever he's called upon to do, he commits to that fully, and you gotta respect that about the guy.