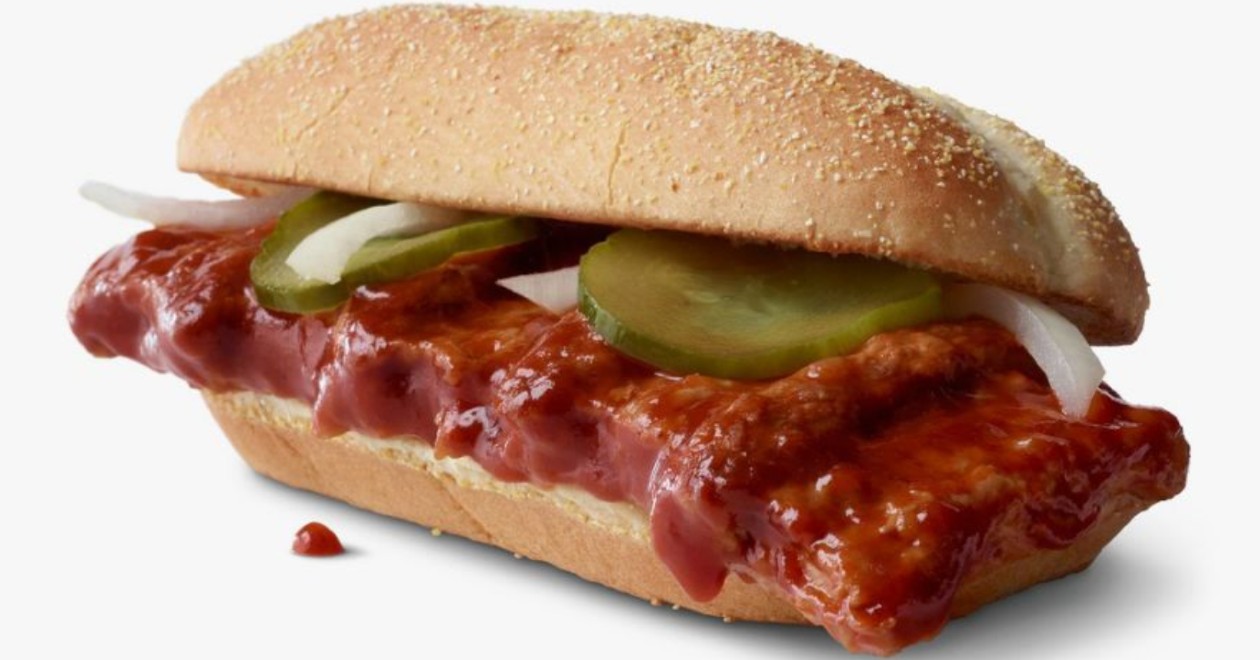 Credit: McDonald's
In a rare good news piece from 2020, McDonald's has announced it's bringing back the McRib nationwide. It's the first time since 2012 the chain will be selling the beloved sandwich at all restaurants. Typically, McRib season starts in waves at different locations in different regions. But it's 2020, and we need a win, and the McRib is here for us.
Honestly, 2020 has been sort of a bananas food year. We have a Reese's Candy Robot and a chicken nugget in space. We have bags of Lucky Charms marshmallows and Cheetos Mac and Cheese. A nation-wide McRib season is just the cherry on top.
it's always "when is the McRib coming back" and never "how are you doing person who runs the McDonald's account"

— McDonald's (@McDonalds) October 23, 2020
good morning to everyone who asked how i was doing last week

and to everyone else…McRib is back 12.2

— McDonald's (@McDonalds) October 30, 2020
If you've never had a McRib before, A-what's wrong with you? And B- it's delicious. The McRib is a seasoned boneless pork sandwich smothered in barbecue sauce and topped with onions and pickles. It's perhaps the most addictive sandwich they've ever created.
"The McRib has been a beloved menu item at McDonald's since its inception nearly 40 years ago," said a spokesman in a press release. "There's nothing quite like the taste of the McRib. To our customers, it's become more than a delicious, saucy moment…it's a season, and it's taking the internet by storm. That's why this year, we're proud to serve the McRib nationwide for everyone to enjoy."
Since the McRib is back, here's the best 24 seconds of television: pic.twitter.com/VvW4DS5vGd

— Jamius (@freelanceburner) October 30, 2020
Of course, this brings up some questions, like, if it's so delicious, why not just have it on the menu all the time? It seems like a McSteak. Entire apps have been created to try and help searchers find a McRib close to home, but now they'll be able to get one wherever a Big Mac is sold.
The McRib is back, everywhere, December 2nd.